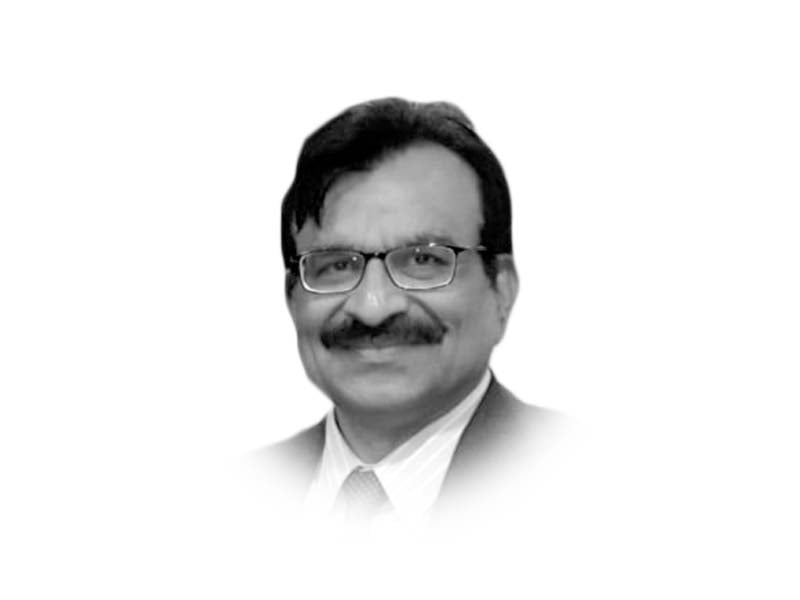 ---
The Covid vaccine seems a distant mirage for most Pakistanis. As reported by the government, over one million people have been vaccinated — mostly healthcare workers, elders, and children of Pakistan's powerful elites. Still, this is less than 0.5% of Pakistan's population. Anyone can do the math to work out how long we will need to vaccinate 70% of the population. While an absolute number of vaccinated people is not important on its own, but to have a good herd immunity you need to ensure vaccination is an equitable process to gain population-level benefits.
So now when vaccines are out of the current equation, how can we protect ourselves in this raging third wave of Covid? Pakistan's daily cases are above 5,000 but any clinician in Punjab can tell that the actual number is much higher than that reported. Most of my colleagues across Punjab are reporting that 25-50% of their practices entail dealing with Covid patients these days. Since February, these clinicians are reporting an increase in cases and refusal of patients to go for PCR testing.
Many people close to us, who were taking reasonable precautions, have been infected in this wave. This is not just our intuition but is backed by research. New variants are more infectious and damaging. Populations across the globe are now tired of precautions and want to continue their routine life, but unfortunately, SARS-CoV-2 (the virus causing Covid-19) is bouncing back with new and more effective versions. The US CDC has finally said that transmission risk from surfaces is possible but is not the main route. That has further complicated the pandemic routine of many as they are now confused about the best ways to protect themselves.
Long ago, in Denver, I had asked a teacher how his body had not been exposed to TB after his decades-long work in developing countries. He was considered as the father of directly observed TB therapy and had ample chances of getting infected. We were talking about exposure here and not disease. He told me that he always took two precautions. One, to only see patients in the sun and open air. Second, to always carry a cigarette lighter with him to figure out the way the wind blew to ensure wind from the patient did not blow towards him. Simple precautions kept him "unexposed" and safe. Another senior colleague at US CDC once told me that every TB outbreak he investigated showed lack of direct sunlight and ventilation in homes and offices. His major recommendation was to make bigger windows so that sunlight and air could pass through.
Most old houses and government offices were without air conditioning, but had high roofs and good ventilation. With the desire to have closed environments to manage them according to our comfort, the utility of windows and ventilation has gone away. However, Covid-19 has brought back the understanding of benefits of well-ventilated buildings. By just opening a window and door, you can drastically decrease chances of transmission in that room. So, if you are visiting a commercial or official building, request and encourage them to open their windows. If going to a badly ventilated building is a must, then wear two masks and time your presence there to less than 15 minutes as 80% of transmission is happening in closed environments. Anytime you enter a room with closed windows and door, be careful. Alongside masks, keep distance and use soap and water to wash hands. We knew for centuries that fresh air is good for our health and it may just now protect us from Covid-19 too.
Published in The Express Tribune, April 11th, 2021.
Like Opinion & Editorial on Facebook, follow @ETOpEd on Twitter to receive all updates on all our daily pieces.