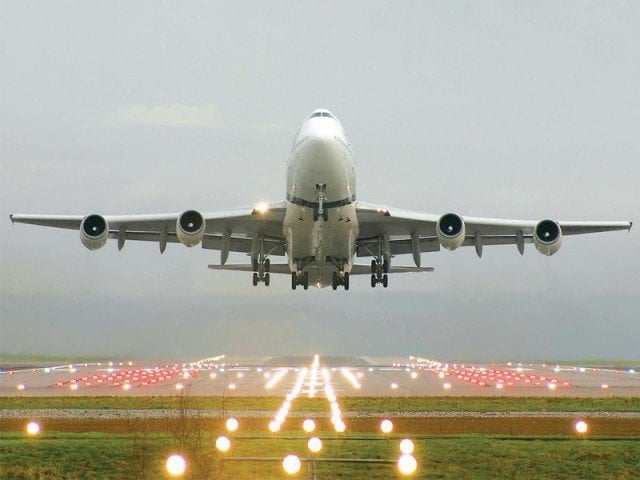 ---
KARACHI:
Pakistan International Airlines (PIA) has passed the IATA Operational Safety Audit (IOSA) for the resumption of flights to the European Union, the UK and the US.
However, the national flag carrier is waiting for the Pakistan Civil Aviation Authority (PCAA) to get its audit done by the International Civil Aviation Organisation (ICAO).
In late June 2020, PIA came under pressure when Minister for Aviation Ghulam Sarwar Khan declared during a session of parliament that 30% of pilots were working on fake licences out of 860 active pilots in the country.
The minister unveiled a report in this regard one month after a plane crash on May 22 in Karachi, which claimed lives of 98 people.
After a series of incidents, Pakistani airlines, especially PIA, came under scrutiny of international organisations, which demanded safety audits. Until then, PIA flights were banned to the European Union and the UK while the US slashed its category.
Earlier, PIA was struggling to start direct flights to the US, but Transport Safety Administration officials visited the Islamabad airport several times and were willing to allow PIA to fly directly to the US, said PIA spokesperson Abdullah Hafeez Khan while speaking to The Express Tribune.
However, after those incidents, the US also banned flights coming through third country, mostly the UK, which was authorised by the US to check all safety standards before the aircraft left for the US.
PIA was instructed, after those restrictions, to get safety registration audits done from the International Air Transport Association (IATA) in order to regain international confidence and subsequently resume flights on western routes.
Finally, PIA's IOSA registration has been successfully renewed and is now valid up to June 23, 2023, according to a statement issued by PIA.
The national carrier has been maintaining IOSA registration since 2005. Every two years IATA conducts an external audit for the renewal of this important safety registration as an IOSA operator with IATA.
Last year, the airline had undergone two verification audits - first one was of limited scope and the second one was a verification audit, a full-scope audit covering flight operations, flight services (cabin operations), quality assurance, safety management, security services, engineering and maintenance, ground handling, flight dispatch and cargo operations, said Khan.
Audit findings have been successfully addressed and closed by the audit organisation.
The second verification audit was also considered as a full-scope IOSA renewal audit.
This registration is valid for up to two years and is subject to renewal audits by following the IOSA programme manual.
The fake licences and safety fiasco for PIA will not end until the national regulator, PCAA, gets particular audits done by the International Civil Aviation Organisation (ICAO), which will determine whether the PCAA safety standards certification and checks and balances are at par or not.