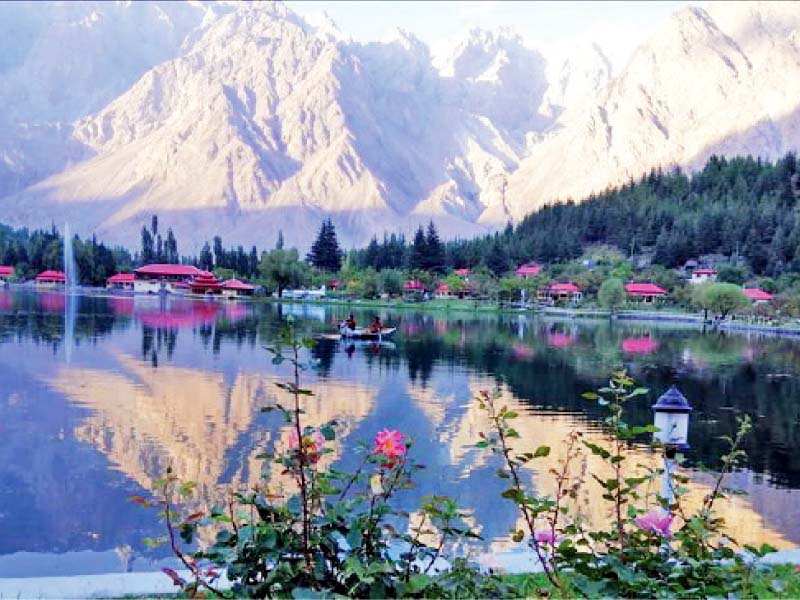 ---
KARACHI:
Experts have urged the government to collaborate with the private sector in order to give a boost to Pakistan's tourism industry and also create an attractive business environment to steer foreign direct investment in the sector.
Speaking at a webinar titled "Tourism in Pakistan: Challenges and the Way Forward" on Tuesday, they called on the government to create an enabling environment for the private sector and introduce safeguards for its investment.
Economist Ammar Habib Khan pointed out that investors would hesitate to invest in the tourism sector if discouraging policies remained in place. He was of the view that the government should establish basic infrastructure, such as provision of internet facility, and then approach the private sector to play its part.
Citing figures, he regretted that from 1995 to 2021, the country's tourism industry grew just 3% while Azerbaijan reported a 26fold expansion in tourism in the same period.
"Tourism sector contributes around 8-10% to the GDP (gross domestic product) of regional nations, however, for Pakistan, its share in GDP stands at less than 1%," he lamented.
In the past 10 years, one in every five jobs created around the globe was related to tourism and focus on this sector alone could steer employment generation in Pakistan, he said.
The economist emphasised that Pakistan had the potential to lift tourism sector growth by 10 times. He underlined that the National Electric Power Regulatory Authority (Nepra) and the government should work jointly to provide round-the-clock electricity in rural areas. "Hydropower electrifies northern areas of Pakistan that witness a huge influx of tourists every year," he said.
"In winters, however, the water in dams freezes, which triggers prolonged electricity outages." In this regard, he requested the leadership to introduce a concrete plan for electricity supply to the northern areas in winter season.
He pointed out that cities in Gilgit-Baltistan were sparsely populated, hence large power plants would not be ideal for them and the government should introduce alternative energy solutions for such places.
Speaking on the occasion, Hindukush Heights Hotel Proprietor Sirajul Mulk said that due to the pandemic, the number of foreign tourists who visited Pakistan in 2020 dropped 95% compared to 2019.
However, he was hopeful to see a recovery in 2021 and anticipated that the number of overseas tourists visiting Pakistan this year would reach 20% of 2019 numbers.
On the flipside, he cherished that due to the pandemic, Pakistanis flocked to tourist sites in record numbers. "Our business registered a historic growth in the previous winter season because people, who used to spend winters in foreign countries, explored Pakistan due to travel restrictions," he said.
Pakistan Association of Tour Operators' former general secretary Naiknam Karim called on the government to hold consultations with all relevant stakeholders before making a policy or roadmap for the tourism sector.
He expressed concern that authorities took up to four months in issuing permits and giving clearance to foreign mountain climbers.
"A prominent team of mountaineers from Japan has applied for clearance to climb Tirich Mir peak in February 2021 and there is still no news about the approval," he said