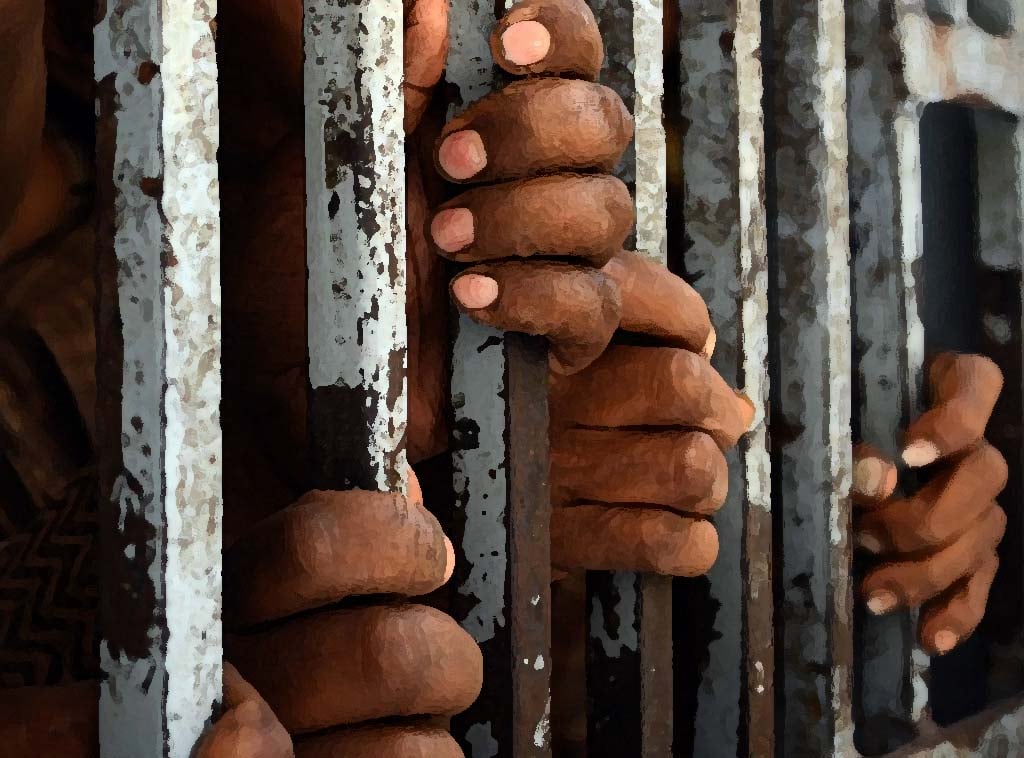 ---
Punjab IG prisons directs competent authority to vaccinate prisoners above 50, staff
The intimation is to be followed on a priority basis
---
LAHORE:
The Punjab inspector-general of prisons on Tuesday directed competent authority to vaccinate all prisoners above 50 years, jail staff and their families [against Covid-19] as per the policy of the provincial health department.
According to a circular issued from the office of Punjab IG prisons, the intimation is to be followed on a priority basis with the help of the health chief executive officer of the concerned district.
"Please acknowledge receipt and submit compliance report at the earliest," the circular added.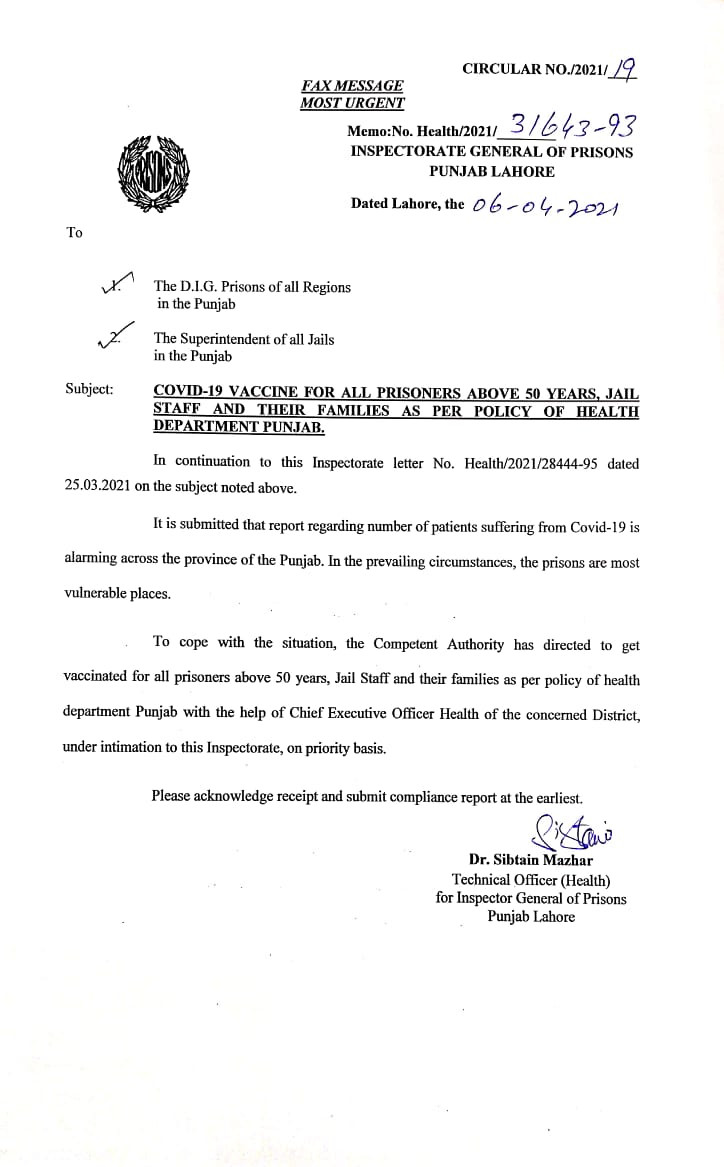 When the country sounded the alarm over fears of a third coronavirus wave last month, it drove the provincial authorities to hit the pedal on inmate screening in jails across Punjab.
Following which, more than six prisoners have tested positive for the virus so far, pushing prison management to falter into SOP implementation to prevent the disease from plaguing the exceedingly crowded prison system.
Yet however, given spatial and other restraints in the 42 jails across Punjab, this has been a hard row to hoe for the prison administrations.
These jails, already functioning past capacity, house a total of 53,000 inmates despite a cumulative limit of 34,000, making social distancing near impossible to impose.
Read more: The ghost of Covid-19 looms over Punjab prisons
"We are still making court visits with detainees every day. So even if a single detainee catches the virus on one of these trips and brings it back, it puts the whole prison at risk," told a prison official on conditions of anonymity.
"Numbers are spiking in the province, in view of which we have re-established the isolation wards that had been set up during earlier spells, when a lot of inmates started testing positive," he added.
According to prison sources, all available resources are currently being directed towards preventing a coronavirus spread in the prison system.
"Whenever a prisoner is screened and tests positive, he or she is immediately transferred to our isolation wards.
There, the prisoner is taken care of by the prison hospital staff. Prison barracks are regularly disinfected, all inmates are provided with soaps and wearing of facial masks is encouraged," the source informed.
Yet however, where the efforts can be called commendable, certain practices being carried out in Punjab prisons still augment the possibility of a coronavirus epidemic among prisoners.
Per statistics, there are approximately two thousand prisoners aged above 60, currently detained in the Punjab prison system. Yet, per inmate claims, none of them have been included in the countrywide vaccination programme, while visitations have been going on per usual and inmates are shuttled between court and prison on a daily.
"This puts elderly prisoners at a higher risk of catching the virus and transmitting it to others, yet authorities have not bat an eyelash to this issue as yet," an unnamed prison source revealed.