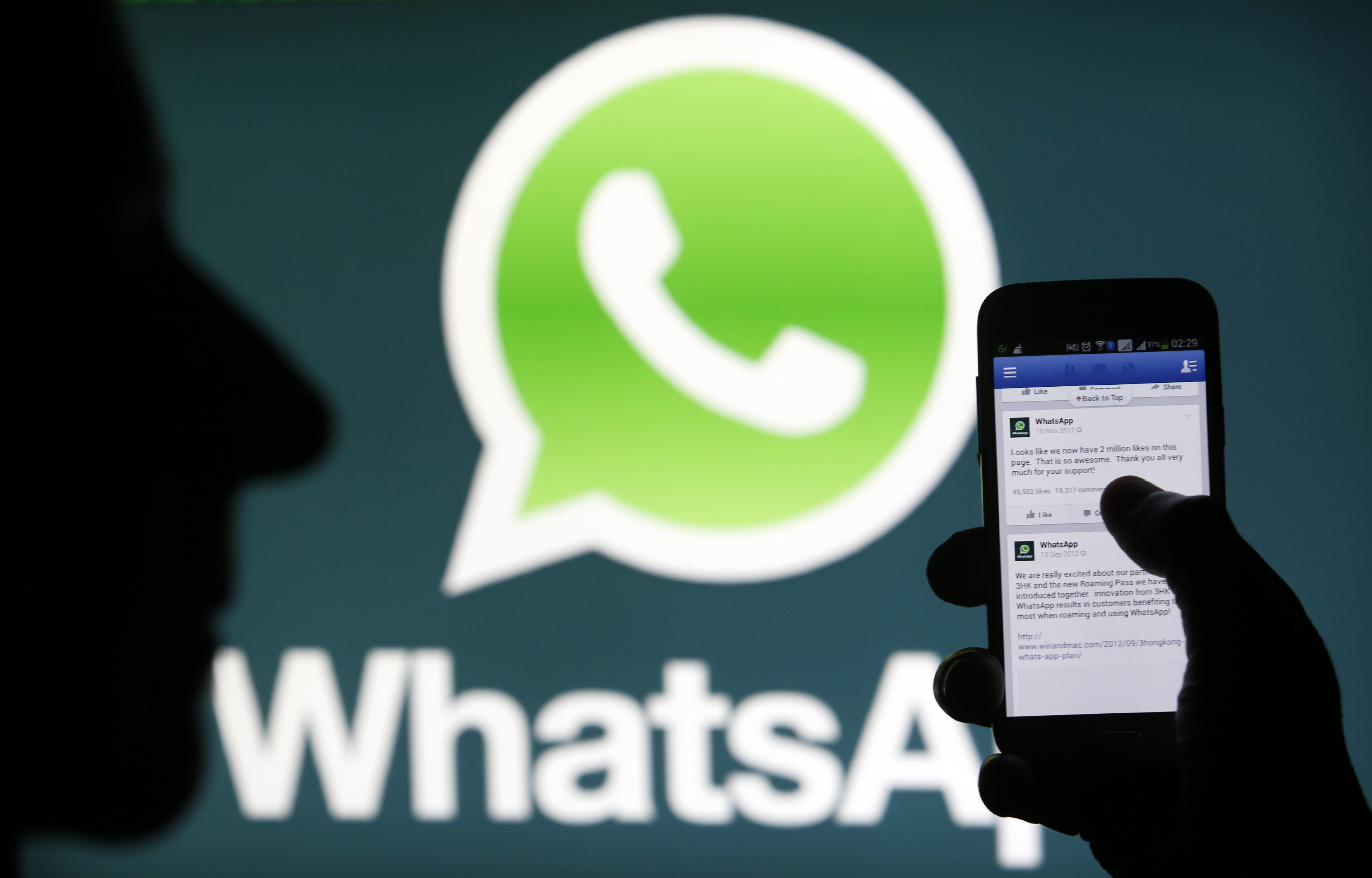 ---
WhatsApp is updating its controversial privacy policy, which allowed it to share user data with Facebook and its subsidiaries. The popular messaging service is also providing information about how they collect, share and use data.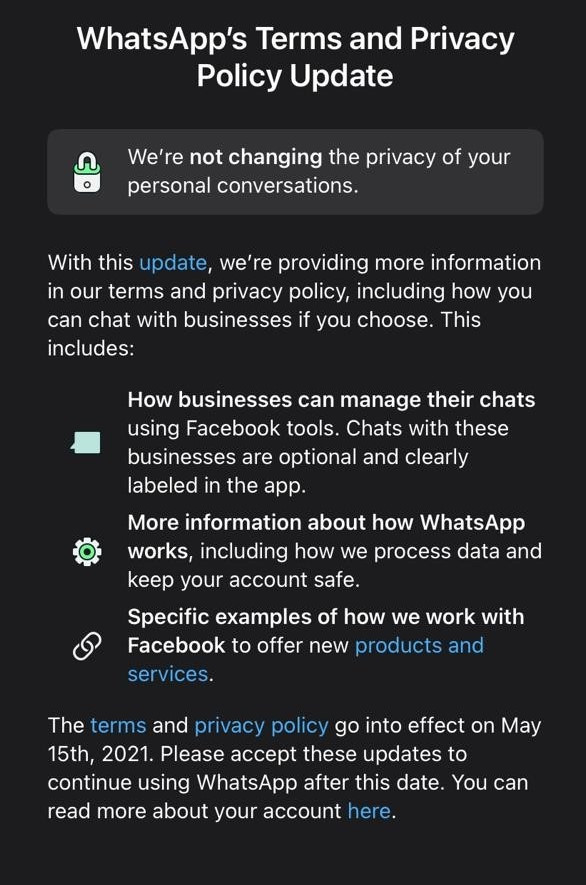 PHOTO: File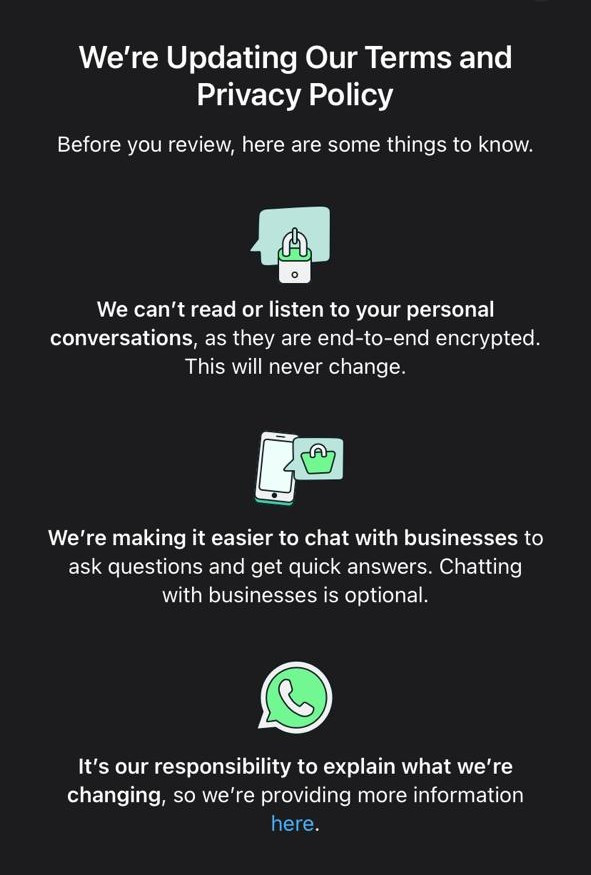 PHOTO: File
Chat between users will remain end-to-end encrypted, which means no one outside of your chats, not even WhatsApp or Facebook, can read or listen to your conversation.
Users will be able to initiate conversations with businesses to get things done at a faster pace as compared to phone or email.
Take it or leave it: WhatsApp will now share your data with Facebook
You can message businesses to ask questions, make purchases, and get information. While businesses have the option to use Facebook as a technology provider to reach out to customers.
Further, the Facebook-owned company said it will never give your number to a business. According to policies, businesses will have to seek users' approval before messaging them.
As far as data collection is concerned, the company assured that the privacy of chats remains a top priority and that will never change.
Three alternatives to WhatsApp that protect user privacy
Neither WhatsApp nor Facebook can see the content such as messages, calls, attachments, location details being shared amongst users. The encrypted messaging service does not keep a record of who you are messaging or calling.
You can turn on disappearing mode or changing group privacy settings for additional privacy on the messaging service.
COMMENTS
Comments are moderated and generally will be posted if they are on-topic and not abusive.
For more information, please see our Comments FAQ