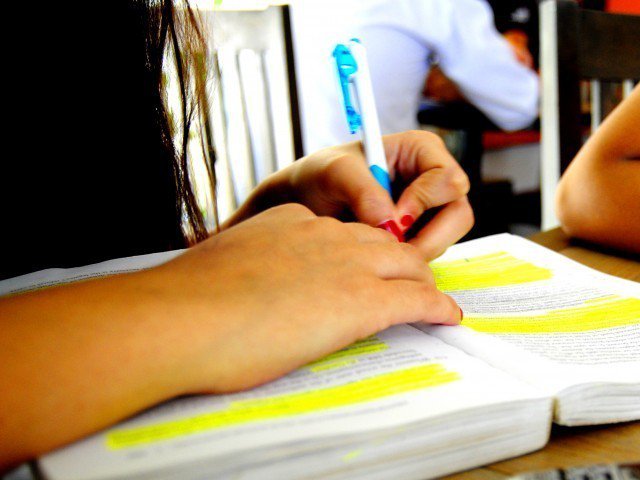 ---
PESHAWAR:
A final decision to keep all the education institutions closed till August 15 and take the exams online where internet connectivity is available will be taken in a meeting to be held in Islamabad on Tuesday.
Talking to The Express Tribune an official of the Education Department said that there were many suggestions like taking online exams where internet was available from primary to middle classes and pass all primary to middle students where internet was not available without exams. "There are also suggestions that education institutes should be closed down till August 15 across the province. And matric and intermediate exams should be taken in August and September instead of May and June. These issues and suggestions would be discussed in a meeting to be held in Islamabad on Tuesday," claimed the official, adding that the holidays for education institutes will be extended till April 11 due to the third and deadly wave of the Covid-19.
"Covid-19 has hit the education sector badly. The decisions are taken by the federal government and implemented by the provinces. There are several suggestions but these are not final decisions. A final verdict will come from the federal government and we will implement it," he said.
It is worth mentioning here that last year all matric students were passed on the basis of their class 9 results. This year, however, such a decision is not possible because there were no exams at all.
"The situation requires difficult decisions. We would like to take exams from primary to middle but if any such thing is not possible due to Covid-19 then what else we can do?" he said, adding that whatever decision is taken by the federal government will be acceptable and they were looking forward to the meeting scheduled to be held in Islamabad.
Education sector is among the worst hit across the country due to the corona emergency and parents are against the extended holidays on the ground that it was wasting the precious academic time of their children.
It is worth mentioning here that there are at least 4.486 million students in schools in K-P alone not to mention the college and university students.
Published in The Express Tribune, April 6th, 2021.