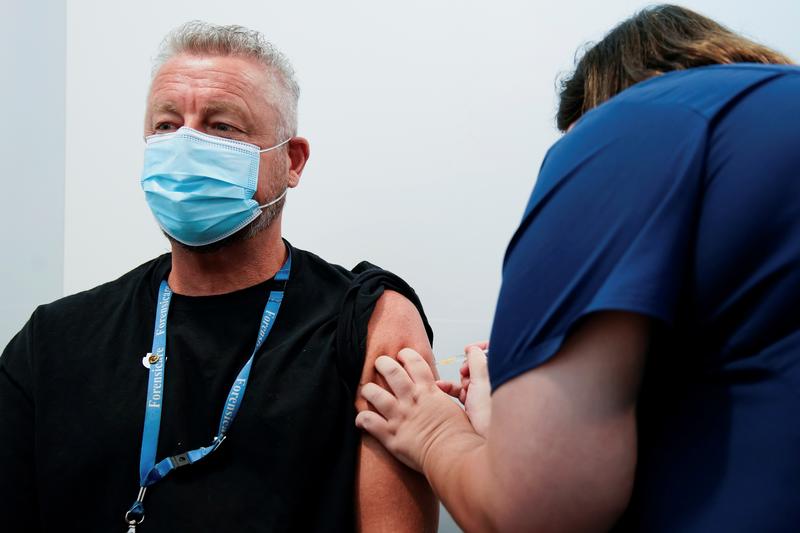 ---
ISLAMABAD:
Express News efforts paid off as the federal government has finally decided to vaccinate foreign nationals residing in the country against the novel coronavirus – Covid-19.
A notification issued by the Ministry of National Health on Monday said that in line with the directions of National Command and Control Center (NCOC) the foreign national health care workers "will be dealt at parity with Pakistani nationals for Covid-19 vaccination."
As per the NCOC directives, vaccination of foreigners would start from Monday (April 5) onwards in Islamabad and District Health Officer Islamabad Dr Muhammad Zaeem Zia has informed all the vaccination centres in the federal capital about the development.
"Vaccination of foreign healthcare workers and other foreigners over 60 years may be started from today [Monday] onwards," the notification read.
Manual data of vaccinated foreigners will be compiled and adjusted to the National Database and Registration Authority's (Nadra) system, according to the the communiqué.
The vaccination forms have also been issued for the foreigners.
Speaking to The Express Tribune, a number of foreigners had complained that the Ministry of Health has adopted a discriminatory attitude by not providing them with any facility to get Covid-19 vaccine jab.
They had said "there is neither any arrangement to provide the foreigners with a coronavirus vaccine nor any strategy in place to get them vaccinated" against the viral disease.