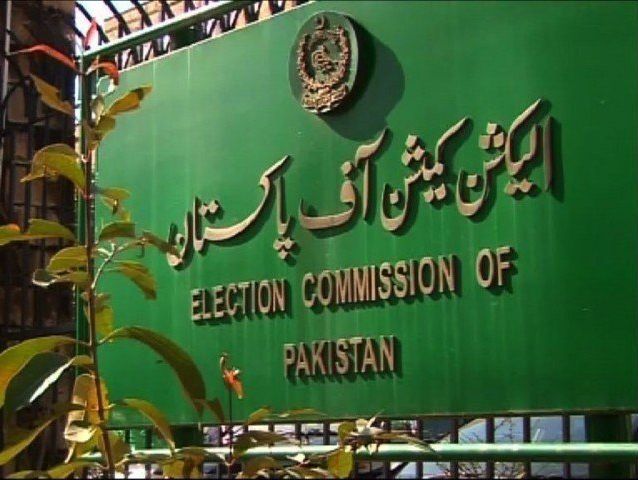 ---
ISLAMABAD:
The Election Commission of Pakistan (ECP) has issued notices to the two MNAs of the ruling PTI who could allegedly be seen in the vote cancelling video of Ali Haider Gilani, son of Leader of Opposition in Senate Yousuf Raza Gilani.
Last month, a day before the Senate elections, a video of Ali Haider emerged on the official Twitter handle of the PTI in which he was telling the ruling party's lawmakers about techniques of wasting their votes.
The PTI, while terming the leaked video clip "shameful", asked the ECP to take notice of it. Ruling party's lawmakers Farrukh Habib and Maleeka Bokhari filed a petition against Gilani seeking his disqualification.
Later, while disclosing the details about the viral video clip, Ali Haider claimed that the PTI lawmakers, who had sought a meeting with him, had told him that they did not want to vote for their party's candidate Dr Abdul Hafeez Shaikh and wanted to vote for his father.
On Monday, a three-member of the ECP led by Punjab member Altaf Ibrahim Qureshi heard the case regarding Gilani's disqualification.
Both Gilani and his son submitted their replies in the commission. The ECP directed that the copies of the replies be given to the PTI.
Requesting the commission to declare the plea unmaintainable, Gilani and his son contended that the accusations leveled by the ruling party were "non-serious".
Gilani declared that petitioners Habib and Maleeka were "habitual applicants" and noted that both the lawmakers also issued statements against the ECP for creating "hype" in the media.
He said the video on which the case was based was unverified and that the election commission did not have the authority to record testimonies.
The reply said that there was no direct allegation on Yousuf Raza Gilani and added that releasing of "fake" video was tantamount to interfering in the election process.
It requested the ECP to seek solid evidence from the PTI on the footage and added that the video was still not provided to their counsel.
Ali Haider in his reply said the video was tampered and observed that they reserved the right to take action against those who had released it.
He said they did not exert pressure on anyone for seeking votes nor did they offer bribe.
The ECP issued notices to PTI MNAs Fahim Khan and Jameel Ahmed who could allegedly be seen in the video and adjourned the hearing of the case until April 27.
Later, while speaking to media, Habib said that under Article 218 of the Constitution, stopping malpractices in elections was the job of the ECP.
He said both Gilani and his son should be punished as horse trading was detected in the Senate elections.
COMMENTS
Comments are moderated and generally will be posted if they are on-topic and not abusive.
For more information, please see our Comments FAQ