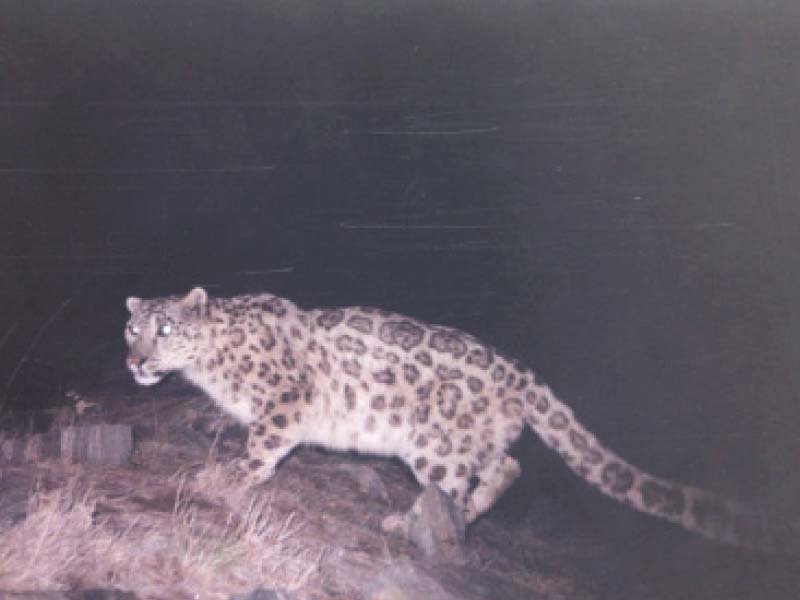 ---
BATTAGRAM:
In yet another unfortunate incident, a young man was killed by a leopard in remote area of Battgram district in Khyber-Pakhtunkhwa (K-P).
According to the wildlife department, the victim identified as Tale Zar, s/o Mehmood Shah – resident of Donga – along with his friend was searching for natural mushrooms in a nearby forest when they were attacked by the wild animal which left one dead while another escaped unhurt.
Battagram Deputy Commissioner Abdul Hameed Khan while talking to The Express Tribune confirmed the incident and said that amid rising cases of human-wildlife conflicts the administration is coordinating with the relevant department and joint planning is being devised to stop such incidents.
K-P Wildlife Chief Conservator Dr Muhsin Farooq said they have recommended the compensation for the victim's family and "now it is the prerogative of the disaster management and district administration to release the amount".
Also read: Leopard attacks man before being killed by mob in K-P
Last week, a mob of locals attacked a leopard in a forest of Abbottabad district which attacked them in retaliation and left one critically injured.
After a video of the incident went viral, the wildlife claimed that the mob violated the limitation and attacked the big cat in its natural habitat.
Dr Muhsin said the expansion of human settlement in wildlife areas and the increase in common leopard and other endangered species population due to year-long conservation strategy and efforts of the wildlife department are some of the reasons contributing to the problem.