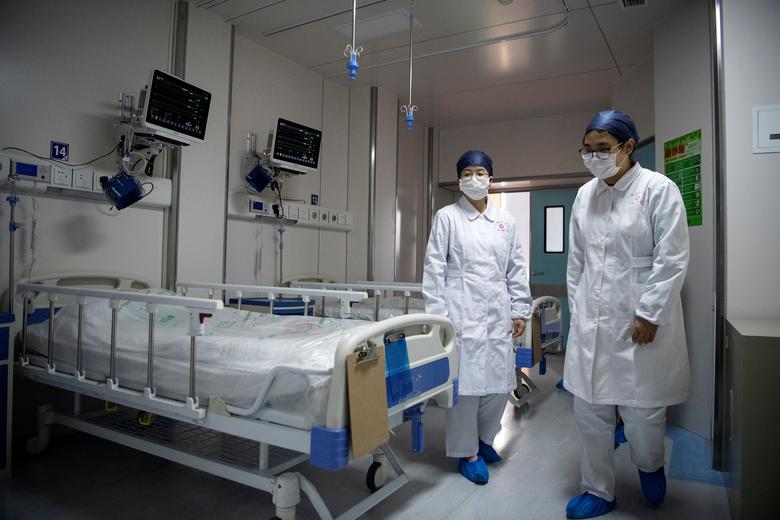 ---
PESHAWAR:
The Provincial Doctors Association (PDA) has demanded of the government and Health Department to allocate a separate hospital for the Covid-19 patients with its own staff in order to properly handle the emergency.
Talking to The Express Tribune Dr Abdul Wadud Khan, Dr Mudasar Afridi and Dr Attiqur Rehman said that the government has decided to allocate a separate building at Lady Reading Hospital (LRH) to Covid-19 patients which means that other patients will be suffering at the expense of Covid-19 patients.
"Now only two hospitals will have to deal with all the patients coming from out-districts and it will result in restricted resources at these two hospitals and their staff will also be overburdened," he said.
"This will also put tremendous pressure at the resident Medical Officers (MOs). The best thing in this situation is to allocate a separate hospital for corona patients with its own staff," they said, adding that in the past one year during the three waves of Covid, doctors worked way beyond their own capacity.
"Especially those resident Medical Officers who are doing specializing have put everything at risk including their own lives, families and health as well as their carriers. They were neither paid their corona risk allowance nor given overtime," they blamed, saying that due to the non-serious attitude of the government as well as general public now the third wave was more serious and dangerous.
"The frontline health workers are unable to get beds at the main hospitals and government should allocate beds for them. They are on the forefront of combating this pandemic," they said, adding that they are discussing the availability of beds for health workers with the hospital administrations.
The PDA is also demanding payment of shaheed package to the families of doctors who died in the pandemic as well as proper PPEs for all frontline health workers.
On other hand around 23 people have fallen victim to Covid-19 in K-P in the past 24 hours. The total number of Covid-19 deaths has reached 2,440 mark in the province. Around 1,177 new cases have also been reported as the number of affected people has reached 91439.
Published in The Express Tribune, April 4th, 2021.
COMMENTS
Comments are moderated and generally will be posted if they are on-topic and not abusive.
For more information, please see our Comments FAQ