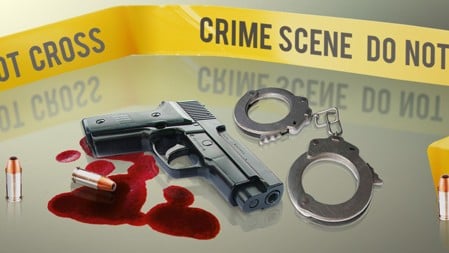 ---
Anjuman-e-Tajran, a traders' association, protested against increasing incidents of theft in Pindora on Monday. They also questioned the role of New Town police which had failed to curb rising crime.

The traders observed a shutter down and burnt tyres on Pindora Road, which remained blocked for traffic during the protest.

They shouted slogans against the police, who then resorted to tear gas shelling in a bid to disperse the protestors.

Police remained unsuccessful in disbanding them. As soon as they started shelling, former nazim of the area from PML-N, Abid Abbasi, joined their ranks. He severely criticised the act of shelling and warned police from taking violent action, otherwise, "the entire city will launch a protest against the police," he said.

The demonstration was led by Anjuman-i-Tajran's President Raja Ibrar Abbasi. The protestors were carrying placards which were inscribed with slogans urging the police to arrest dacoits who had been operating in the area.

They held their procession for an hour and announced that if circumstances were not brought under control and arrests of all the dacoits were not ensured, they would observe a 'complete strike.'

"Two to four incidents of thefts or robbery have become a daily routine," said, a protestor.

"The police register cases but fail to make any arrests. Moreover, they should also increase patrolling of the area," he added.

Published in The Express Tribune, June 22nd, 2010.
COMMENTS
Comments are moderated and generally will be posted if they are on-topic and not abusive.
For more information, please see our Comments FAQ