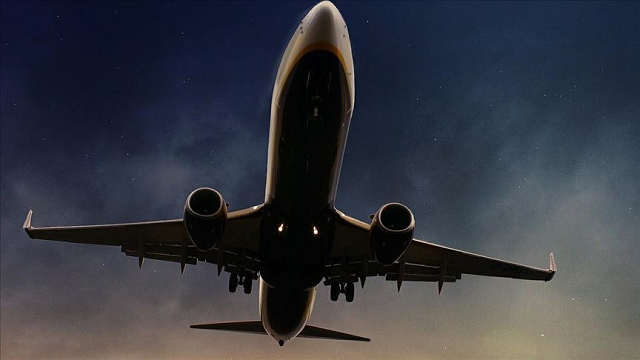 ---
UK bans entry of travellers from Pakistan, three other countries over pandemic fears
The measure will come into effect at 4am on Friday, April 9, says British high commissioner to Pakistan
---
The British government on Friday announced that Pakistan has been added to the country's 'red' list' of travel restrictions due to a surge in Covid-19 cases.
"Red listing means that only UK, Irish nationals and those with residency rights in the UK will be allowed to travel to the UK if they have been in Pakistan in the 10 days before they arrive," British High Commissioner to Pakistan Christian Turner said in a video message.
He added that the travellers would have to pay to stay in mandatory hotel quarantine for 10 days after arrival in the UK.
This measure will come into effect in a weeks' time at 4am on Friday, April 9, he further said.
"Direct flights will continue to operate between the two countries but schedules could change so please check with your airline before you travel," the high commissioner said.
Read more: 'Illegal' to travel from UK to Pakistan for leisure, says Turner
"I know how unwelcoming this news will be for all of you and for so many in the British Pakistani community that is the bedrock of our strong relationship. You can find more updates on these changes on our 'Travel Advice' pages including details of what you need to do now if this affects you and how to book quarantine hotels which you must do before you travel."
Please stay safe, stay well and keep following Covid-19 SOPs in these difficult times, the British high commissioner concluded.
Only UK/Irish nationals & those with residency rights will be allowed to travel from 🇵🇰 to the 🇬🇧 from 0400 (UK time) on Friday, April 9th. Anyone arriving into England after that will have to book a managed quarantine hotel in advance - details at: https://t.co/gnty4HSrlp

— Christian Turner (@CTurnerFCDO) April 2, 2021
On March 23, High Commissioner Turner said that it is "illegal" to travel from the United Kingdom for leisure as the cases of coronavirus were rising in Pakistan.
"Cases of Covid-19 in Pakistan are rising. The country is going through a third wave with a recent spike in cases. As a result, the government of Pakistan has reintroduced a series of tougher measures to curb the virus including smart and local lockdowns. If you are in Pakistan, do follow these rules," Turner said in a video message shared on his official Twitter handle.
He urged the people to observe the standard operation procedures (SOPs) and wear a facemask to curb the spread of the virus, saying that this is no time for complacency.
"For those of you in the UK thinking of travelling to Pakistan, under current UK Covid restrictions, you must stay at home as it is illegal to travel abroad for leisure. You shouldn't travel unless you have a legally permitted reason to do so, and you will need to fill in a form declaring that your travel is essential which can be checked by UK authorities at the airport," he had added.