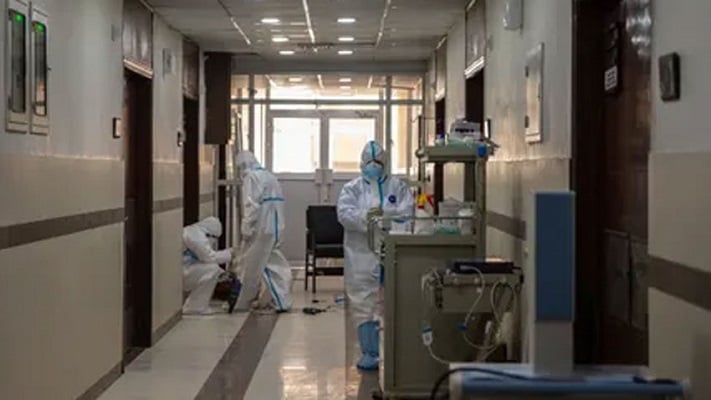 ---
ISLAMABAD/RAWALPINDI:
People in the age bracket of 30 to 45 years are the most affected by the novel coronavirus in Islamabad as some 16,607 people between the ages of 31 and 45 have been affected by the virus, revealed a report issued on Thursday.
Among the victims in the federal capital, those aged between 21 and 30 years followed the first group and those aged between 46 and 60 years are third on the list of most infections. Moreover, 5,792 children up to 10 years of age, 5,391 youngsters between 11 and 20 years of age, and 503 people above 81 years of age were infected by the virus, according to the report.
A total of 58,577 people have tested positive for the virus in Islamabad so far out of whom 572 people lost their lives while 47,649 have recovered. There were 9,677 active cases in the city as of Thursday.
Meanwhile, Rawalpindi District Administration, including the Regional Transport Authority (RTA), conducted 134 raids at different routes and impounded 110 public service vehicles (PSVs) besides imposing fines amounting to Rs226,000 in the past week on those found violating the anti-Covid SOPs issued by the Punjab government to contain the spread of the virus.
A spokesperson said RTA squads constituted to check the implementation of the SOPs had accelerated their raids. Mobile squads were also performing duties at different public transport terminals and at various routes to facilitate the people, he added.
Furthermore, the total number of coronavirus vaccination administered in Rawalpindi reached 25,257 with inoculation of 1,189 more people against the deadly virus on Thursday.
District Health Coordinator Dr Jawad Khalid said that 11,792 health workers while 13,465 citizens have received their first dose of Chinese Sinopharm vaccine so far. He said the District Health Authority has registered a total of 18,393 positive cases till date. He added that 274 new cases were reported in a day in Rawalpindi.
Published in The Express Tribune, April 2nd, 2021.