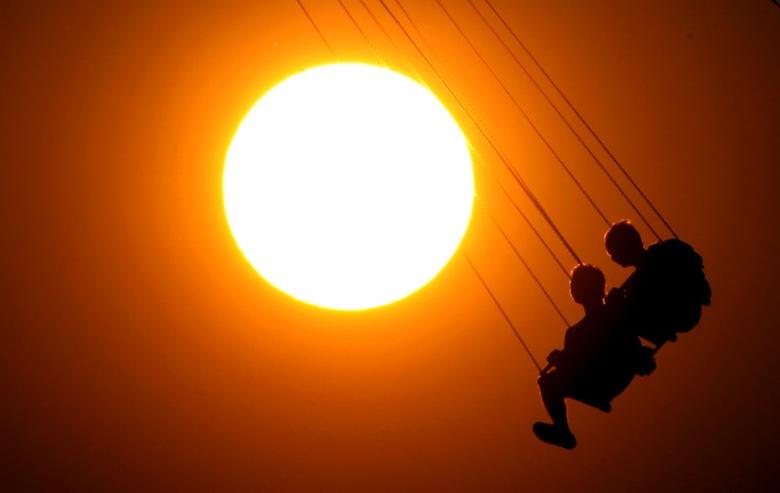 ---
KARACHI:
The winds stopped in Karachi on Wednesday. The sun beat down and citizens sweltered all day, acutely aware that summer is back once again. A heatwave was in the offing, predicted the Pakistan Meteorological Department.
The PMD issued a heat alert on the day warning that mercury is likely to rise up to 38 to 40 degrees Celsius. On Wednesday, the sun blazed down on the city and the maximum temperature was recorded at 41.5 degrees Celsius, which was slightly higher than the previous day. With the minimum temperature recorded at 26 degrees Celsius, the heat persisted throughout the day.
The PMD had not initially issued a heatwave warning and in this regard, Sardar Sarfaraz of the meterological department stated that a heatwave is declared once mercury remains five degrees above normal for five consecutive days. On Tuesday, however, the highest temperature recorded was eight degrees above normal.
According to a spokesperson of the PMD, the hot weather is to persist till April 3, after which the temperature will likely drop as the sea breeze resumes.
The weather is likely to remain hot and dry today (Thursday) with the maximum temperature expected to remain between 38 to 40 degrees.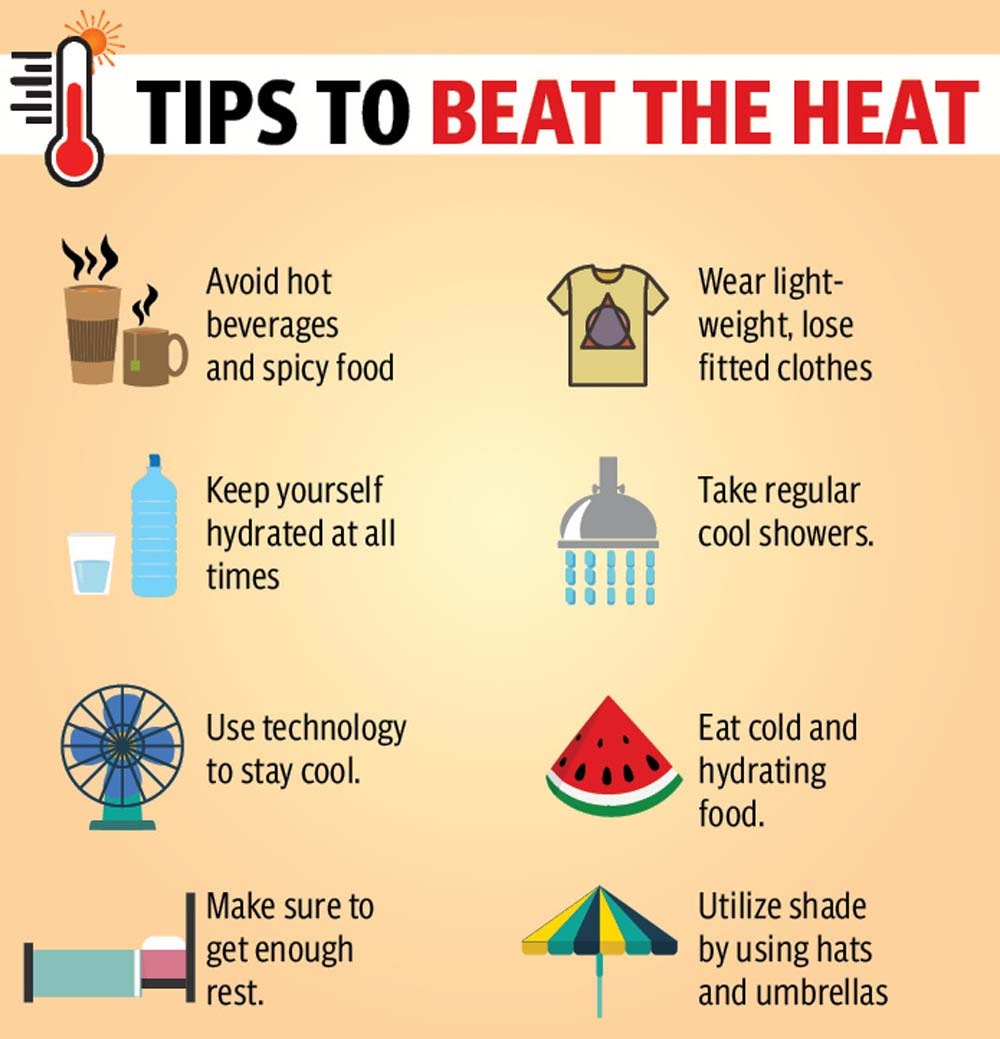 DESIGN: TRIBUNE CREATIVEHealth advisory
Amid the sizzling heat, experts have advised citizens to wear loose, lightweight clothing, avoid the sun during peak hours - around 11am to 4pm - cover their head with a cap or a wet cloth when stepping out, remain in shade as much as possible and, most importantly, drink plenty of water.
They have also advised citizens to practice extra caution with regards to children and the elderly during the heatwave as low immunity can make them more susceptible to its effects.
Health experts have further recommended eating light home-cooked meals and to avoid friend items like rolls, samosas and pakoray and urged citizens to always use boiled water for cooking and drinking purposes.
Symptoms, first aid
The symptoms of heatstroke include itching, weakness, headache, rapid pulse, low blood pressure, nausea and vomiting, muscular pains and losing consciousness.
If you or someone near you experiences these symptoms, move the patient to a place with shade, check the patient's breathing and give them clean drinking water, said the doctors.
But in case the patient is unconscious, they warned, do not put water or any edibles in their mouth. Instead cool their body with a cold sponge or by spraying cold water, said the doctors. Monitor their pulse and blood pressure, and shift them to the hospital urgently.
Published in The Express Tribune, April 1st, 2021.
COMMENTS
Comments are moderated and generally will be posted if they are on-topic and not abusive.
For more information, please see our Comments FAQ