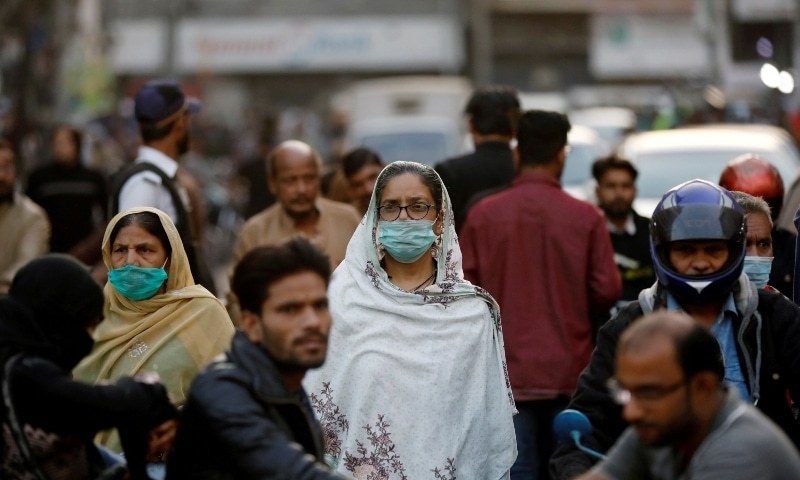 ---
Hospitals in 10 districts to boost bed capacity
High level meeting on cards to discuss the issue
---
PESHAWAR:
Due to the rapid spread of Covid-19 infection in the province, Khyber-Pakhtunkhwa's Health Department has decided to increase the bed capacity at the hospitals in ten districts.
Talking to The Express Tribune an official of the Health Department said that in a high level meeting had been called to discuss the emergency situation.
"We are in the process of identifying those hospitals with more Covid-19 patients and their capacity will be further enhanced in 10 districts. Recommendations are being made to add another 400 beds to these hospitals instead of the previous 150 beds recommendations.
"High risk districts are also being identified. And new beds will be added to hospitals in these districts. We are also considering allotting an entire block at Lady Reading Hospital (LRH) for the purpose. The beds capacity could be increased from 250 to 500 beds," said an official of the department.
Also read Virus surge: Section 144 imposed in Quetta, Peshawar
He said that ventilators, their condition, oxygen supply and other facilities are also being examined.
"A high level meeting has been called to reviews all these issues. A plan will be finalised at the meeting and then it would be made public," he said, adding that the third wave of the Covid-19 was the most serious one.
Around 2340 people have been died of Covid in the province so far and around 87055 have been affected.
21 more people lost their lives to Covid-19 in the province in the past 24 hours as 1044 new cases were reported.
This has pushed up the number of death so far to 2363 across the province. The number of affected people has also increased to 88,099 in K-P. Around 13 people died in Peshawar, three in Mardan, one in Swabi, two Bajaur, one Abbotabad and one in Kohat. According to Health Department 408 people have also recovered from the infection, pushing up the number of recovered people to 76640 so far.
"We have conducted around 8672 tests in the province in the past 24 hours and so far a total of 1355506 tests have been done," said a health official.
Published in The Express Tribune, April 1st, 2021.