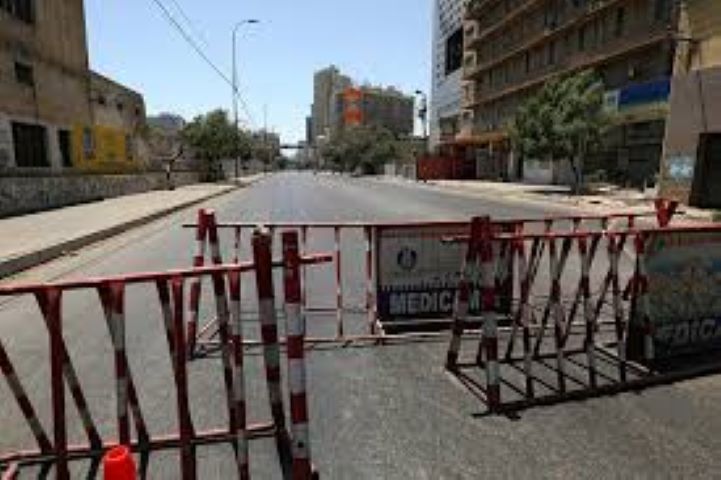 ---
Smart lockdowns imposed in three sub-divisions of Karachi
Micro-smart lockdown will remain in effect till April 12
---
KARACHI:
Authorities in Sindh on Tuesday imposed micro-smart lockdowns in three sub-divisions of Karachi amid an uptick in Covid-19 cases.
According to a notification, the micro-smart lockdowns have been imposed in the various union councils and residential areas of North Karachi, North Nazimabad and Gulberg. The lockdowns would remain in force till April 12.
The decision was taken as the areas had been identified as Covid-19 hotspots by the local district health officer.
The notification further stated that everyone travelling from the affected areas must wear face masks whereas pillion riding was banned.
Furthermore, all business and industrial activities, along with family gatherings have been banned in the localities with instructions to Covid-positive patients to quarantine at home.
The provincial government would take all possible steps to distribute rations to deserving people living in the affected areas, the notification added.
Read more: Punjab to tighten Covid-19 restrictions from April 1
A day earlier, the government of Punjab also announced multiple smart lockdowns across various provincial districts where the positivity ratio of Covid-19 is 12pc or higher.
The lockdowns will be in effect from April 1 to April 11.
Chief Minister Usman Buzdar announced the decision while addressing a press conference after a meeting with the cabinet committee on coronavirus. Decisions would be reviewed by the committee after seven days, he added.
"There will be a ban on indoor, outdoor wedding ceremonies and other events," he said, adding that only takeaways and home deliveries would be allowed from restaurants.
Furthermore, the provincial government also announced a ban on religious, political, cultural and sports gatherings. In another measure, the chief minister announced that the vehicle of the driver, who is not wearing a mask, would also be confiscated.
"Shops will remain open till 6pm while shops will remain closed two days of the week whereas heavy fines would be imposed on those caught violating the SOPs," Buzdar warned.