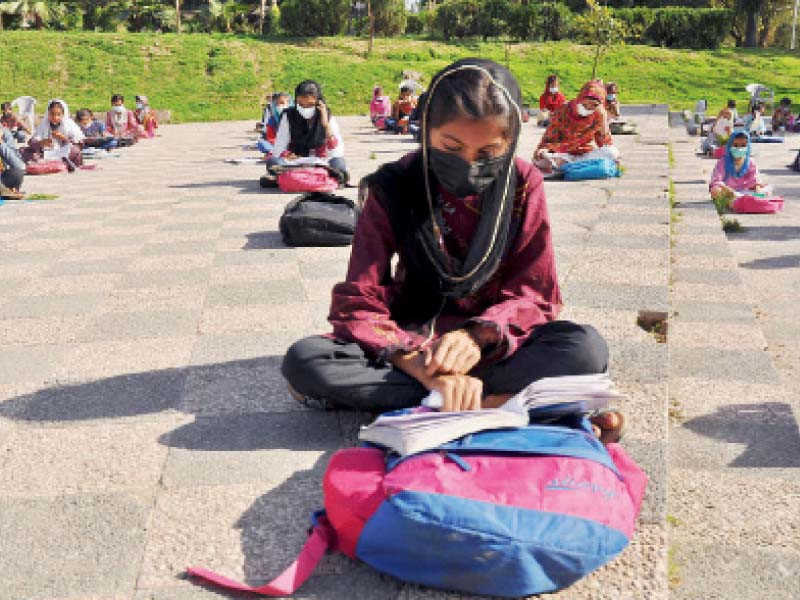 ---
ISLAMABAD/RAWALPINDI:
The deadly coronavirus claimed three more lives in Rawalpindi while 106 more people tested positive on Monday.
According to data shared by the district administration, the number of confirmed cases has reached 17,672 after the addition of 106 cases.
Presently, 106 confirmed patients were admitted to various facilities of the city with 19 admitted at Holy Family Hospital, 19 at Benazir Bhutto Hospital, 57 at Institute of Urology, eight at Fauji Foundation Hospital, and one at Hearts International Hospital and Rukhsana Memorial Hospital each, the report stated.
Meanwhile, Islamabad District Health Office has issued an advisory for public hospitals in the federal capital. In the circular, it was stated that the infection rate had skyrocketed to 15.9 percent while 836 new cases were reported in a day on Monday.
In this regard, District Health Officer (DHO) Dr Zaeem Zia directed all healthcare facilities to increase the number of beds allocated for Covid patients besides ensuring the availability of oxygen tanks.
He stated that all healthcare facilities must ensure the execution of infection prevention and control guidelines while the health workers should ensure the use of protective gear and maintain social distancing. He also instructed to install sanitisers in different locations of the hospitals.
Dr Zia stated that people should arrange personal meetings in open spaces and sick people should stay in isolation. He said that the DHO advises the masses to wear face masks and use hand sanitisers while going to markets and directed them to keep their visits brief.
However, as the coronavirus cases continue to soar in the twin cities, the demand for face masks, sanitisers and other personal protective equipment (PPEs) has once again gone up.
Owing to the increase in demand, the profiteers have raised the prices of PPEs by high margins. The Punjab government has declared wearing face masks in public as mandatory while the profiteers are selling surgical masks for Rs20, which was previously available for Rs5 and the price of a 100ml sanitiser bottle has been increased by Rs150.
Furthermore, there has been an increase of Rs4 in the wholesale price of a surgical mask. A citizen of Rawalpindi, Muhammad Javaid, said that people were already troubled due to inflation and the increase in rates of PPEs would only add insult to injury.
Another citizen, Abdul Jabbar, said that the people should implement precautionary guidelines while the government should hold profiteers accountable.
Eight shops sealed in Pindi
The Rawalpindi administration sealed eight shops and imposed fines on wedding halls and restaurants on violation of anti-coronavirus standard operating procedures (SOPs) on Monday. Assistant Commissioner (AC) Waqas Sikandari conducted action on Murree Road, Saidpur Road, Sixth Road, and adjoining areas.
The AC imposed fines collectively worth Rs125,000 on three wedding halls and two restaurants.
The official said that violation of SOPs would not be tolerated at any cost. He urged the people to strictly implement all precautionary guidelines and wear face masks in public.
Published in The Express Tribune, March 30th, 2021.