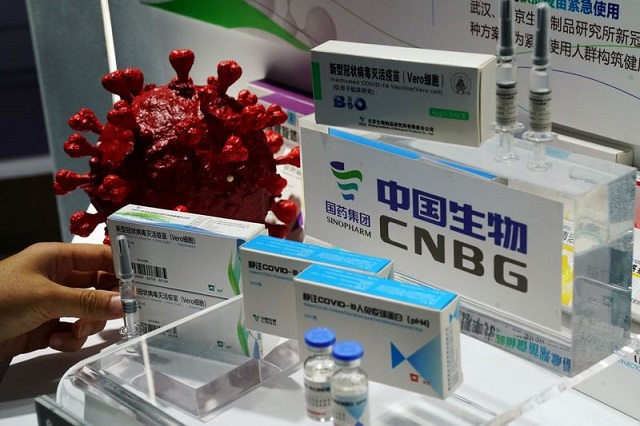 ---
New Abu Dhabi plant to manufacture Covid-19 vaccine from China's Sinopharm
Under a joint venture between Sinopharm and Abu Dhabi-based technology company Group 42
---
DUBAI:
A new pharmaceutical plant in Abu Dhabi will start making a COVID-19 vaccine from Chinese pharmaceutical giant Sinopharm later this year under a joint venture between Sinopharm and Abu Dhabi-based technology company Group 42 (G42).
The vaccine will be called Hayat-Vax when manufactured in the United Arab Emirates, but is the same BiBP inactivated vaccine that has been administered in the UAE since it was approved by authorities in Decemeber.
G42 has previously said it has distribution and manufacturing agreements with Sinopharm and hopes to provide the UAE and other states in the region with the vaccine. G42 did not immediately respond to a request for more details.
Read: UAE firm to manufacture Chinese Sinopharm vaccine from April
The government of Ras al-Khaimah owns 12.24% of Julphar, according to Refinitiv data.
G42 began Phase III clinical trials of the vaccine developed by the Beijing Institute of Biological Product, a unit of Sinopharm's China National Biotec Group (CNBG), in July.
The UAE approved the vaccine for certain groups in September before making it available to the general public.
It has said the vaccine has 86% efficacy, while the Chinese developer has claimed 79.34% efficacy based on an interim analysis of late-stage trials.
Some people in the UAE failed to develop antibodies after a second dose of the Sinopharm vaccine and were given a third dose, the health ministry said this month. It said the number was "minimal" compared to the number of vaccines administered.