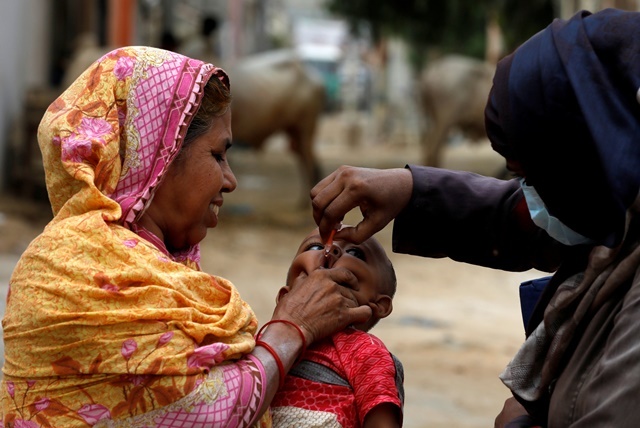 ---
QUETTA:
District Health Officer Dr Ahmed Zaman Jamali has urged tribal elders and clerics of Balochistan to play a key role in eradicating polio in the largest province of the country.
He was addressing a seminar on the role of tribal elders and dignitaries in eradicating polio which is part of the anti-polio programme. Pakistan, Afghanistan and Nigeria are the only countries in the world that have failed to eradicate polio. "Parents should be persuaded to not refuse polio drops to their children," Jamali said, adding that this is the biggest problem faced in the eradication of polio. "Parents refuse to vaccinate their children against polio.
This is one of the main reasons that disease could not be rid of in 50 years." The districts of Pishin, Killa Abdullah and Quetta have reported the highest number of polio cases in children. "Next year, children will be vaccinated against 10 other diseases besides polio," he said. Commending the role being played by tribal elders in this regard, Jamali said we have reached the level where polio can now be controlled but more stringent measures need to take to eradicate polio throughout the province once and for all. He said that tribal elders and scholars should cooperate more to persuade the parents.
"Only people of the area can play an important role in eradicating polio. We have to work together in the polio affected areas to make the antipolio campaign a success." He further said children will be vaccinated against other diseases as well to strengthen their immune system and protect them from infectious diseases. "We need to rectify the mistakes that have resulted in polio not being eradicated from our country."
The district health officer maintained that the antipolio programme was successfully underway and there were lesser reports of cases than in the past. Tribal elders and dignitaries present at the event put forward various proposals for polio eradication and vowed to eradicate polio from their respective areas, saying they would do their best to persuade the refusing parents.