KARACHI:
Growing up, most of us dream of flying supersonic jets at one point or another. Save for a lucky few, most are unable to ever to follow through on living that dream. All that is left is a sense of wondering. Every time you visit an air show or catch a glimpse of Top Gun on TV, you may find yourself imagine what it feels like to be in control of one of mankind's most iconic inventions.
But what if you could experience the next best thing? What if you could learn first hand how basic flight and combat maneuvers work? That too from the comfort of your own home no less. All of that is possible through a computer flight simulator called Digital Combat Simulator (DCS) World.
The free-to-play software programme is widely known as a 'study sim'. Players learn how to operate the aircraft from a manual made for each aircraft just as a real pilot would. A PC gamer, referencing the F-14 module, remarked that it may "require the user to familiarise him or herself with the actual manuals used to fly real planes to play."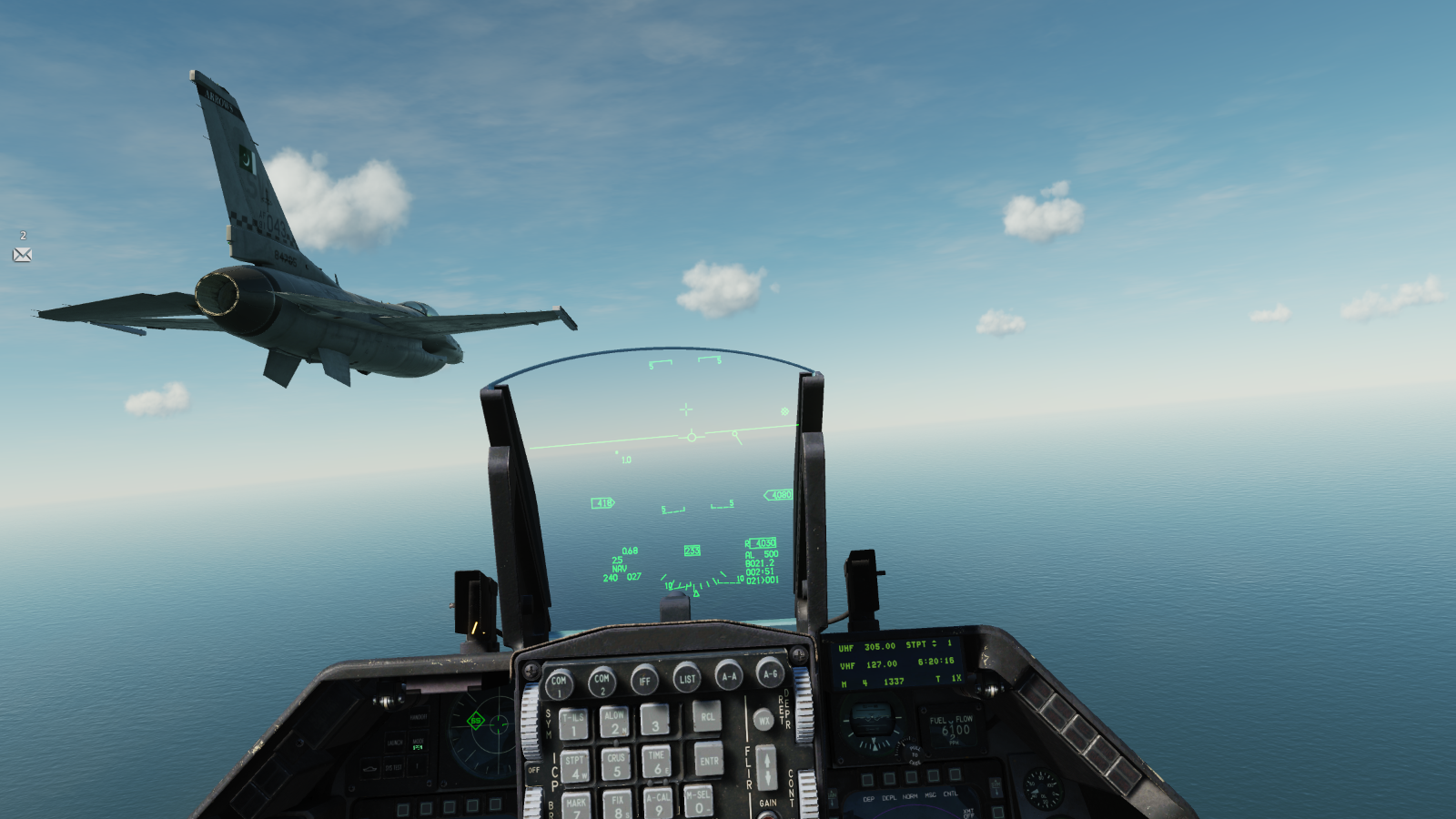 Aircraft in DCS is meticulously modelled, with interactive buttons and switches in the cockpit, accurate flight dynamics based on open source real-world data, and even unique voice warnings from real military aircraft such as 'Bitching Betty' (a slang term used by some pilots and aircrew when referring to the voices used in some Western planes).
Eagle Dynamics, the developer, has been developing the military simulation for more than 20 years, and DCS World in its modern form has been incrementally upgraded to make the most of modern high-end computer hardware.
The Pakistani scene
This virtual reality simulator is quite popular worldwide and there are communities made in every country linked with the developer Eagle Dynamics. In Pakistan, the DCS World community named DCS World Pakistan was made just a year ago and has been an active participant of DCS World in creating content with the developer.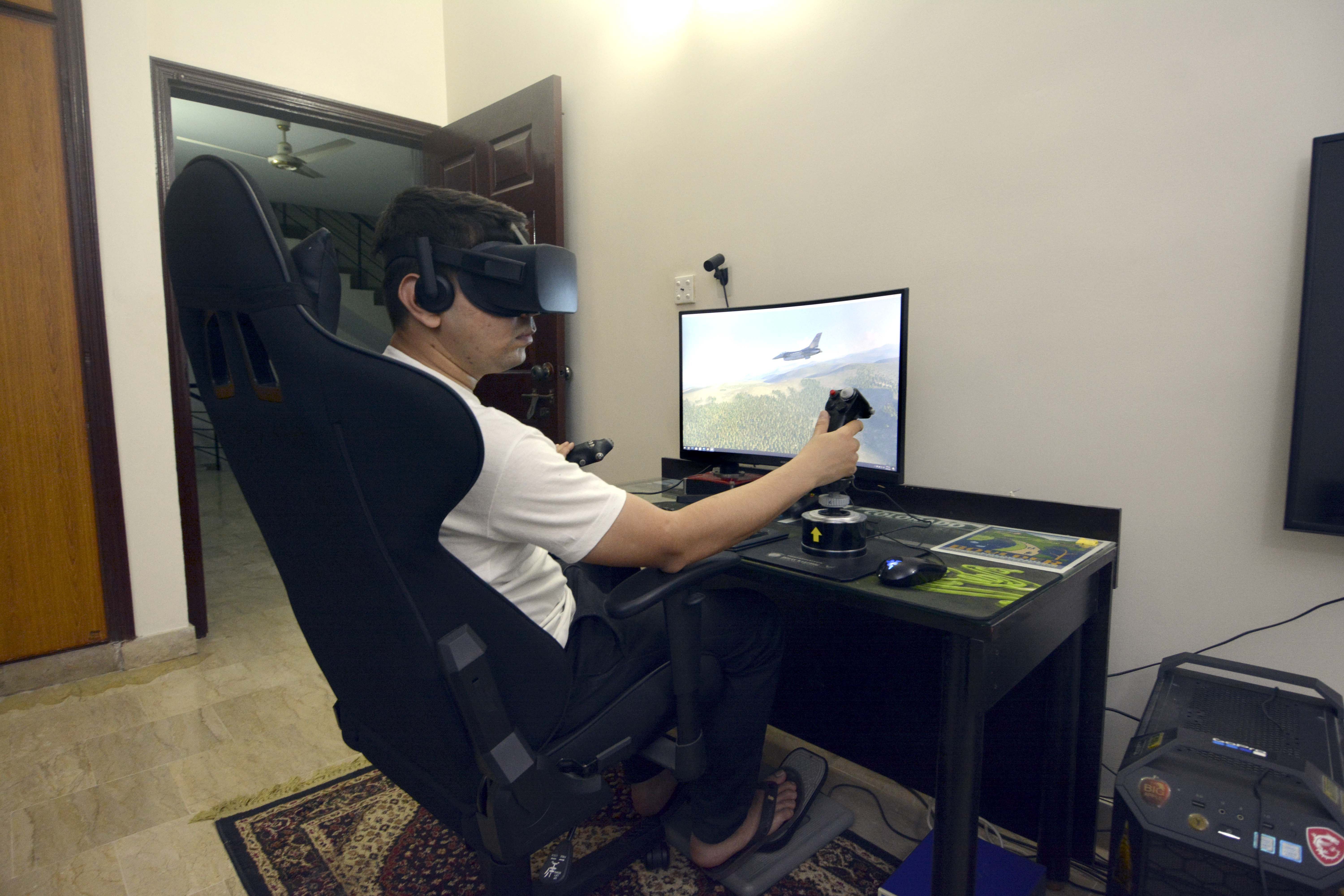 People worldwide are using DCS World for various uses, including training pilots, virtual air shows and for jet lovers seeking a real-time experience of flying a jet plane. In Pakistan, the simulator use is limited to jet enthusiasts enjoying the experience but to a level where they can make different formations, recreate any original scene, and even perform a virtual air show.
Abdus Samad Khan, who is an HR professional and goes by 'Phantom' in DCS World and is also the founder of DCS World Pakistan. "When you are growing up as a teenager you want to do something fast like drive fast or fly jets, but as flying is costly and not everyone can afford it and those people resort to driving fast cars or bikes instead. But DCS World enables you to experience the feeling of flying a real jet."
"The modern version is just for people who want to experience fighting jets in front of a computer screen or a virtual reality set up. Since virtual reality has been introduced in general, it has impacted flight simulation the most and has brought it very close to reality but as DCS World involves military planes, they have kept it down to a game level even that is fascinating for a flying enthusiast."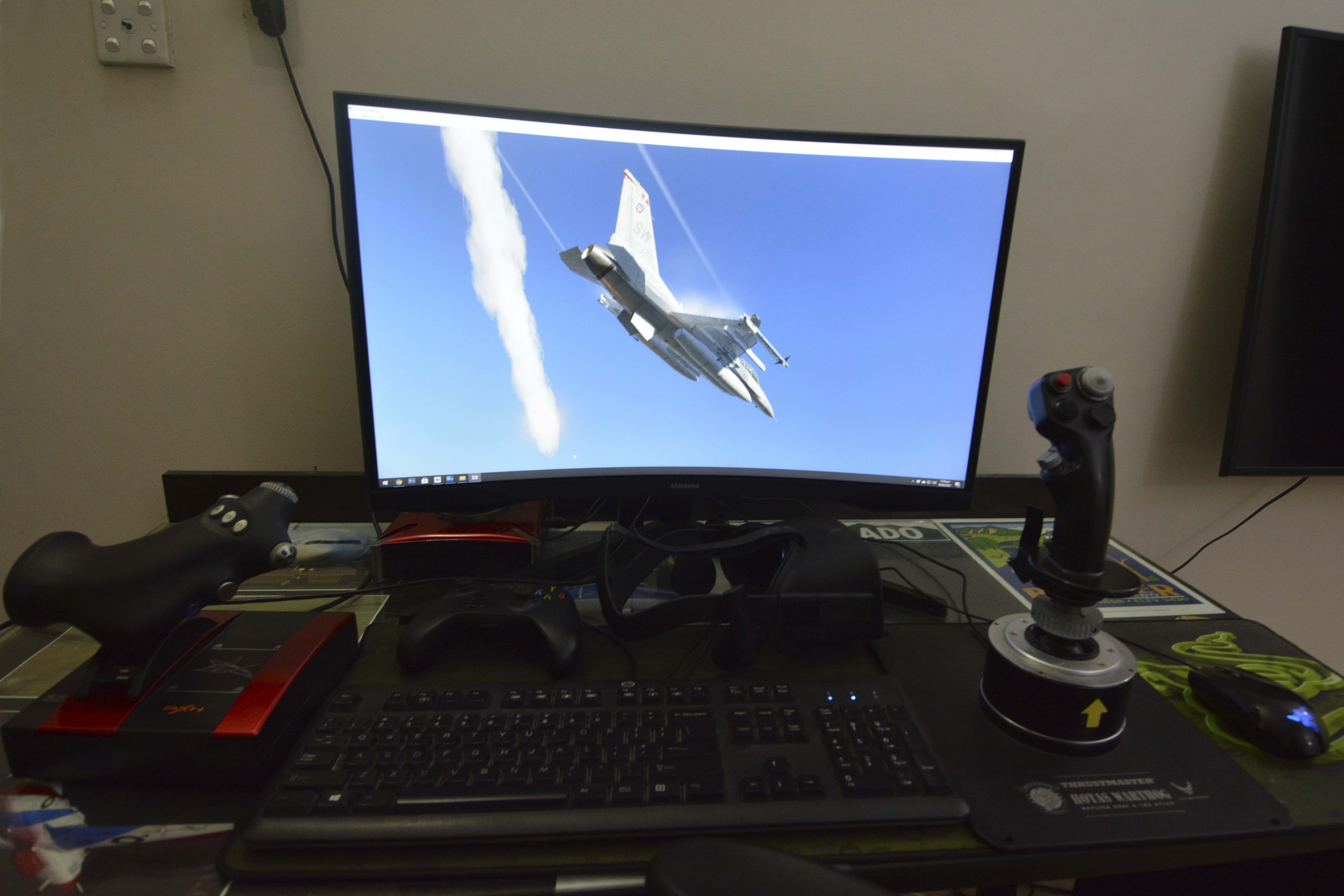 DCS World, since its launch, has a representative in every country where a gaming community represents DCS World officially in their country. For Pakistan, it was Operation Swift Retort and Samad's passion in DCS World and film making that brought Pakistan on the map of DCS World.
After the Operation Swift Retort was carried out, Samad and his fellow community who were passionate about DCS World, film making, narration and creating cinematic record of the game, decided to make a video recreating Operation Swift Retort on 26 February 2020. "Once the video was uploaded on the anniversary of the operation, millions of people watched that video and it was shared thousands of times. At that time, I thought Pakistan should also represent DCS World and formed the community. When I started, I didn't know that more people would be interested in this as this, as it is a very niche video game and the gaming community in Pakistan are mostly into the first-person shooting (FPS) games."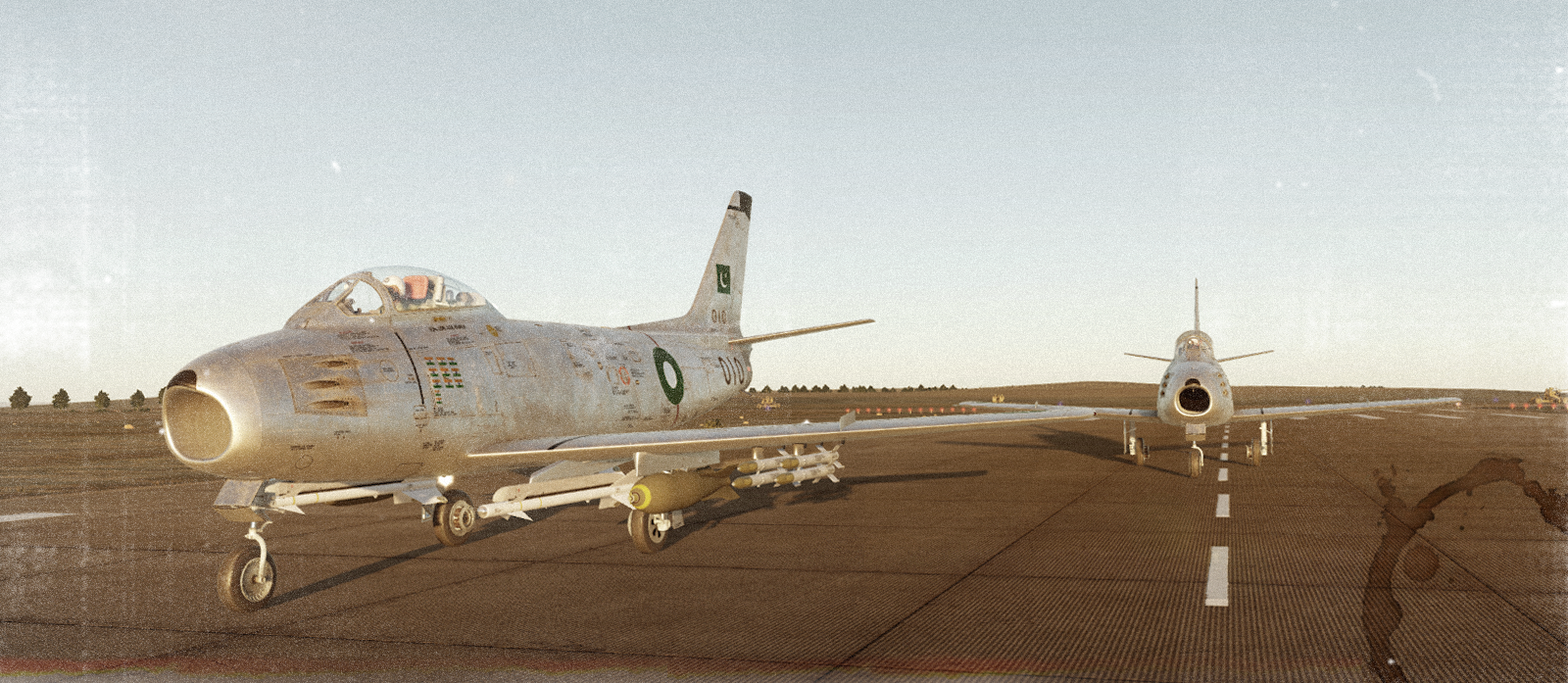 An 'healthy' pastime
A year after the launch of DCS World Pakistan, Samad has formed a community of around 250 players and has thousands of followers on social media. Talking about the number of players involved in this game, he said, "DCS World requires a lot of time to learn about the planes. You have to study the manuals of the planes that are between 250 to 300 pages for weeks or even months, practice the take-offs, landings, and understand engineering before you can finally fly the plane in the game for about 30 to 40 minutes."
"Most of the people get bored with this game quickly as to learn it, you have to have a strong mental capacity and patience," he said, adding that it takes around 30 minutes to set up a jet before you take-off and two to three days to plan a mission.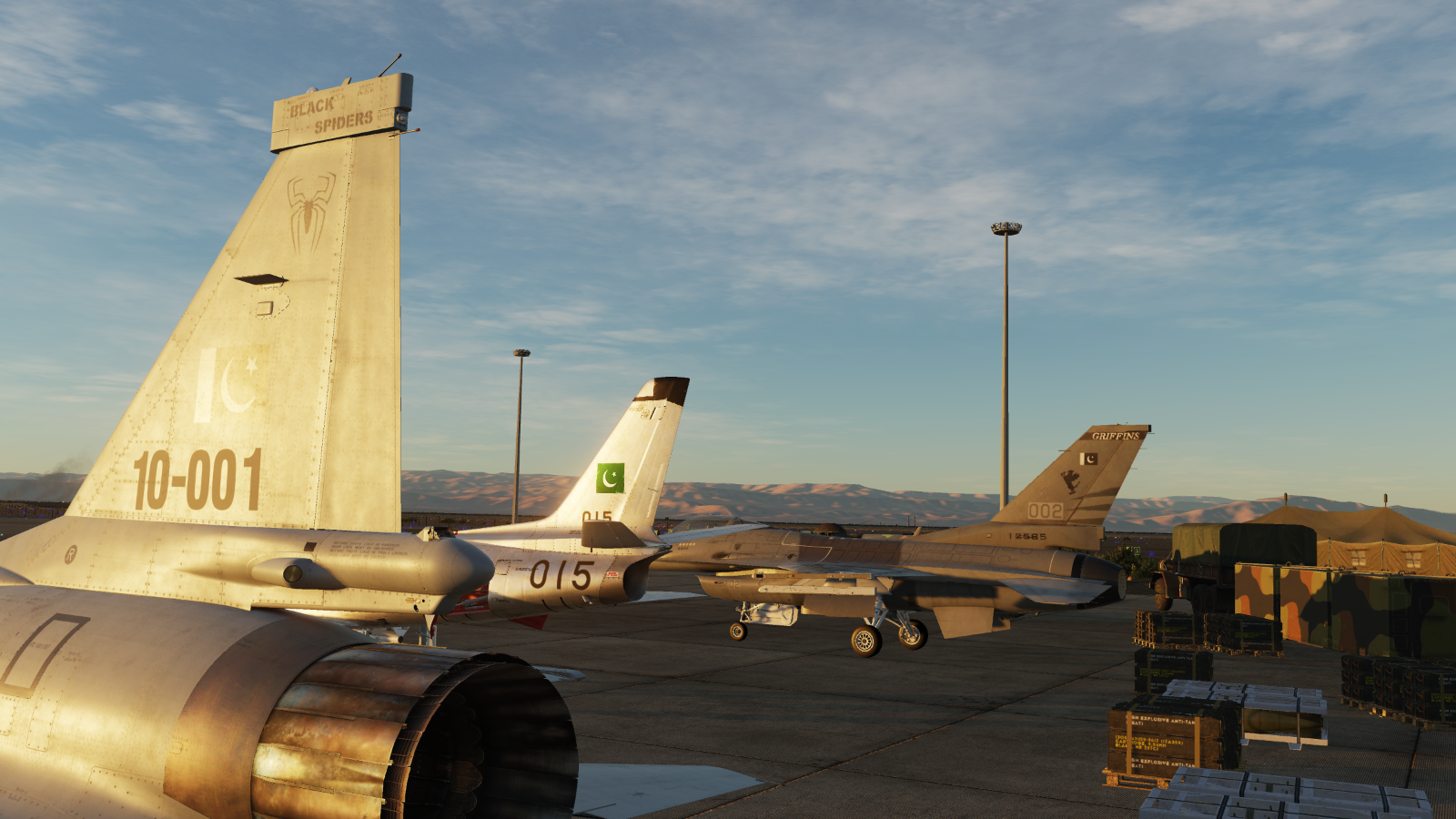 As the gaming community in Pakistan is mainly involved in First Person Shooting (FPS) games that carry violence, and we often hear news about those games affecting the player's mental health, according to Samad, DCS World is the opposite and is considered a healthier alternative.
"I do tell people that gaming is not bad as long as you don't play violence-based games. This game has no violence. We have people who are doctors and engineers and flying enthusiasts. This is a healthy game for the mind, as you have to make strategies, learn the jet you are flying and then recall what to do in the specific situation," he said, adding that learning every asset in the game is not an easy task.
Talking about its popularity in Pakistan, he said that the game got a boost during the Covid-19 pandemic when every student and professional were working from home and had time to study the jets. "When everyone was at home and had the time, it enabled them to channel their passion of flying and learning [how to operate] DCS World," he said, adding that they started to make videos in Urdu to reach a larger audiences and were able to attract many government and other officials as well.
"Even the DGPR shared our images on their platforms. There was a time when we wanted the official images of their jets, and now they are sharing our images," he said.
As DCS World is gaining popularity in Pakistan, its gameplay is also attracting people from every age group. "We are just enthusiasts and are limited to just playing and enjoying the game. For the younger generation who wants to be a pilot in the future or who want to work in aviation, they have a tool that enables them to experience real flying at home," said Samad.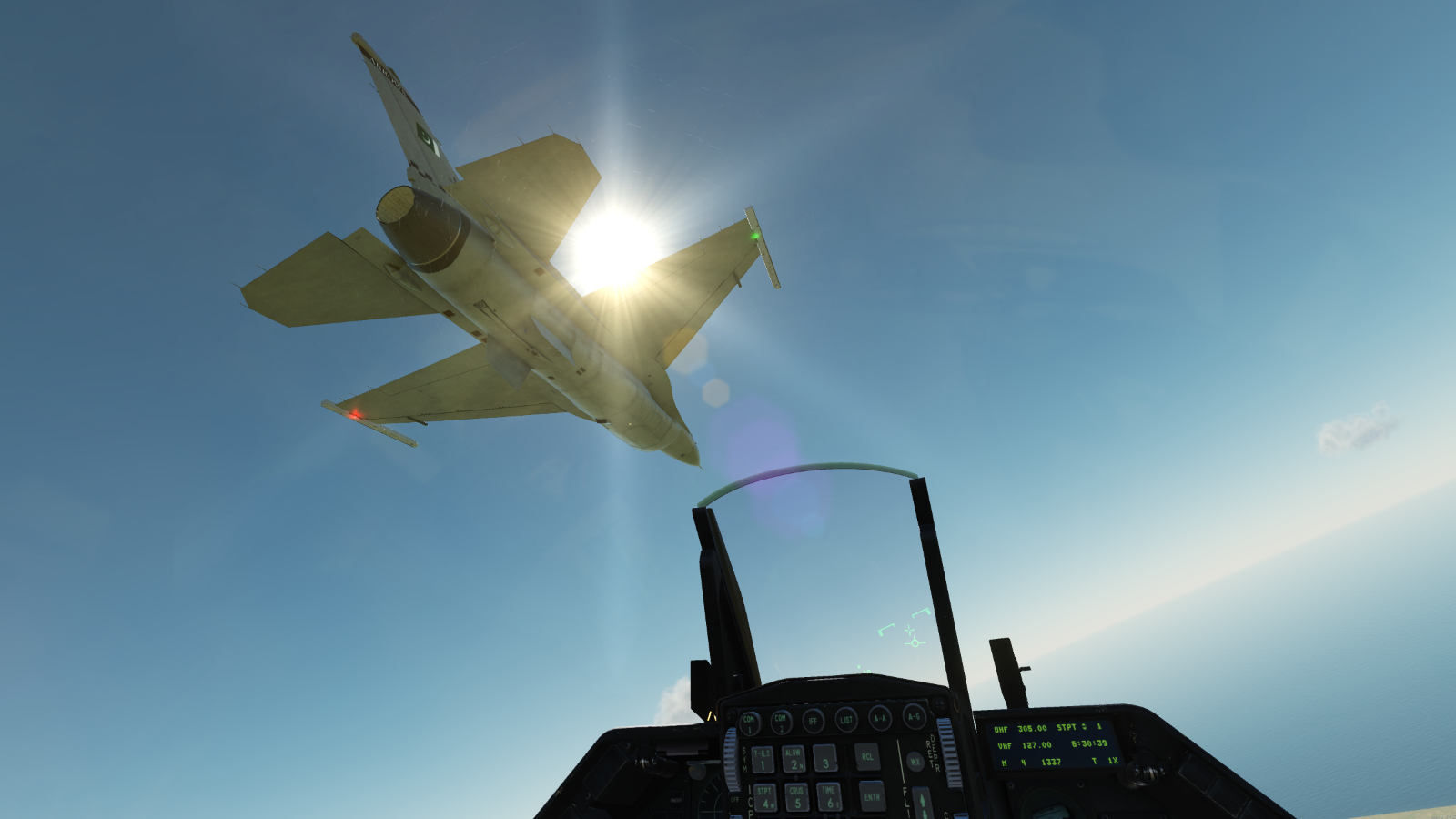 Talking about the gameplay and the investment required for setting up a VR DCS World station, Samad said that the user is given two modules for free initially, and then as the user wants to buy more modules, he will have to pay. "You can buy from a list of F16, JF17 and other modules for just $65-70 per module. Even cheaper in sales. But as the technology is coming in Pakistan and the internet connectivity is increasing, the affordability of buying computer hardware and setting up VR has come down from one million rupeers to just 200,000 to 300,000 rupees, whereas the other games can easily be played on a Rs50,000 computer or a gaming console," he said adding that one even has to buy a simulator software that costs around 12,000 to 13,000 rupees. Still, for a jet flying enthusiast, they are utilised in just two days," he said.
Learning to fly
Fahad Masood, MRAeS, Squadron Leader (R), an Ex-Air force pilot with 1,850 hours flight time, talking about the realism of the game said, "Considering the top flight simulators like; DCS World, Microsoft Flight Simulator, and X-Plane DCS World have the most realistic fighter combat simulator, which is closest to the real thing, the young generation can improve their skills in less time through DCS World than going in the physical cockpit which is time consuming."
"Still the need of the actual environment is not there. My students do practice on DCS World, but sitting in an airconditioned room is not the actual condition. So I take my students to the simulators we have where they can experience the force that is required to pull or push the steering stick, the psychological pressure, the heat and smell of the cockpit, how to start and shutdown an aircraft and the five sense that you use. Nothing can beat the real experience but yes to get them familiar with the set up and processes DCS World is quite useful," said Masood who also the Program Manager Aviation Management for their undergraduate program at Air University in Islamabad.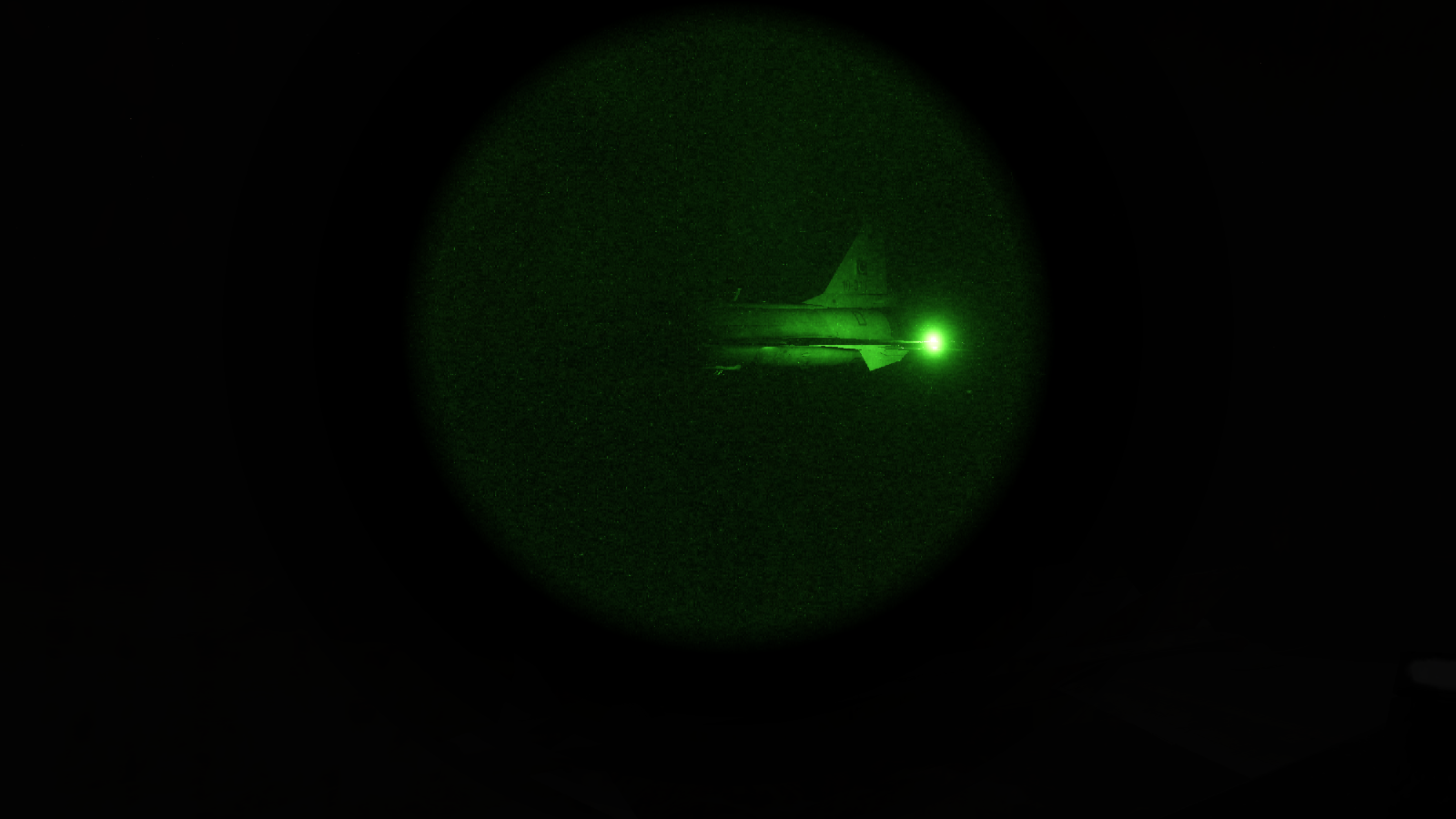 Although Masood has to take his students to physical simulators that they currently using for training, he believes that the future of commercial and military aviation is virtual. "The future lies in Unmanned Aerial Vehicle (UAV), and that is exactly what the players are doing right now by playing DCS World.
In the future, pilots will be sitting in air-conditioned rooms and controlling the aircraft from their seats. DCS World is the step towards its training and to attract a younger generation," said the Rated Flight Instructor on Cessna 152/172, Masood.
Talking about the time that will take for this to come into Pakistan, he said, "We are third world nation, it will take time for us to adopt things but yes eventually that is where the world is going and where we will be at," he added.
The JF-17 experience
The game contains most of the assets that have been retired and some of the modern ones are also used but doesn't have every element of the actual jet but for those seeking to learn about aviation and flying, it pretty much gives you the idea.
DCS World included the JF17 in the year 2019 after Operation Swift Retort, which was highly appreciated by the people of Pakistan and helped Samad recreate the operation scenes.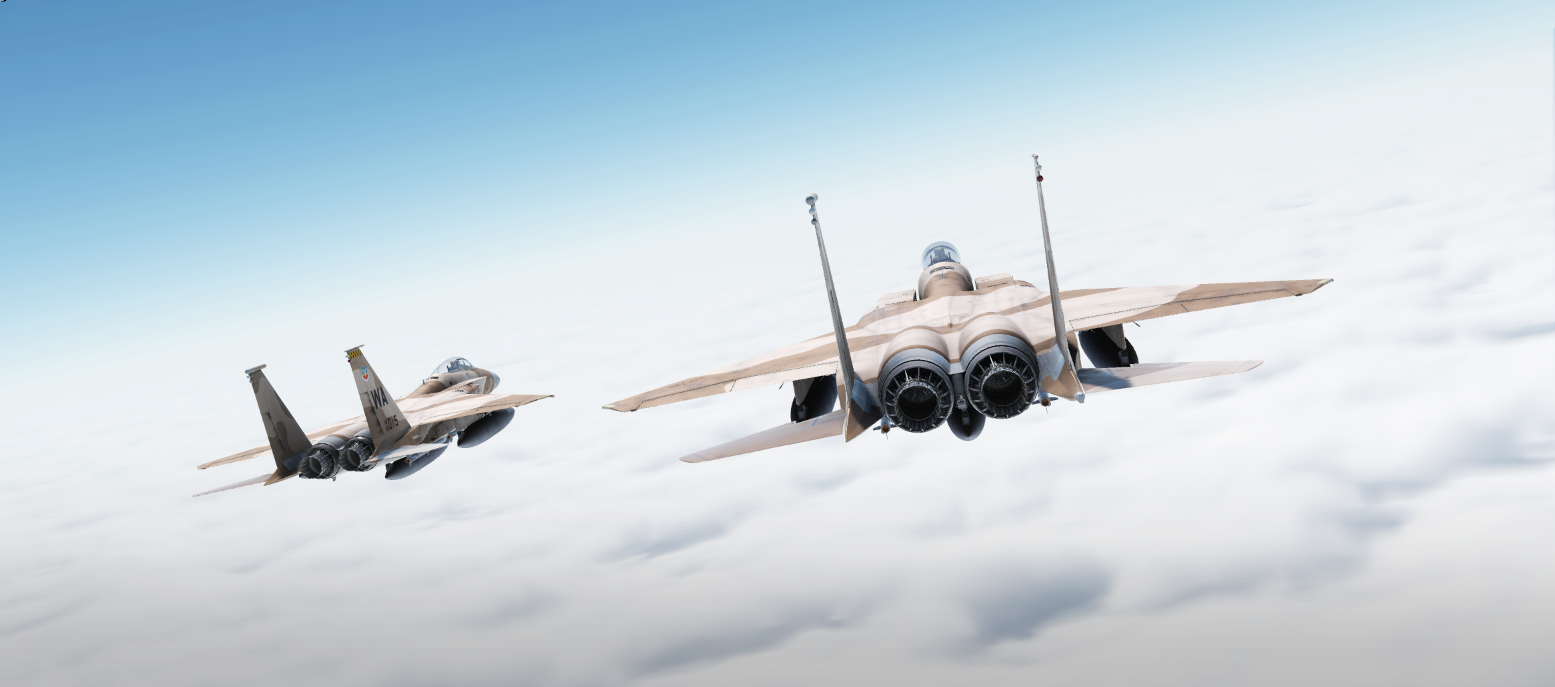 Professional appreciation
Although Pakistan is still developing in technology, there are many civil aviation pilots who are using this quite actively and are enjoying simulation. "There are many things that you can learn without flying a plane and using lots of fuel. Like there are many procedures, processes, which you can exercise sitting in front of the screen," said Masood.
According to Samad, people in Pakistan are using DCS World for film making as well. "They make the create an entire flying scene using different angles and shots just by sitting at home. The graphics of the game are so real, and the different scenarios present in which you can simulate visually, not much technically, but the thing which looks good visually," said Samad.
Talking about the time it takes to make a video, Samad said it takes around one month to create 10 minutes of formation on DCS World. "It's not just the technicalities but it also involves art such as which angle or formation you use to attract the audience. Like using the golden hour, which creates beautiful scenes and then compiling it in a visually appealing way."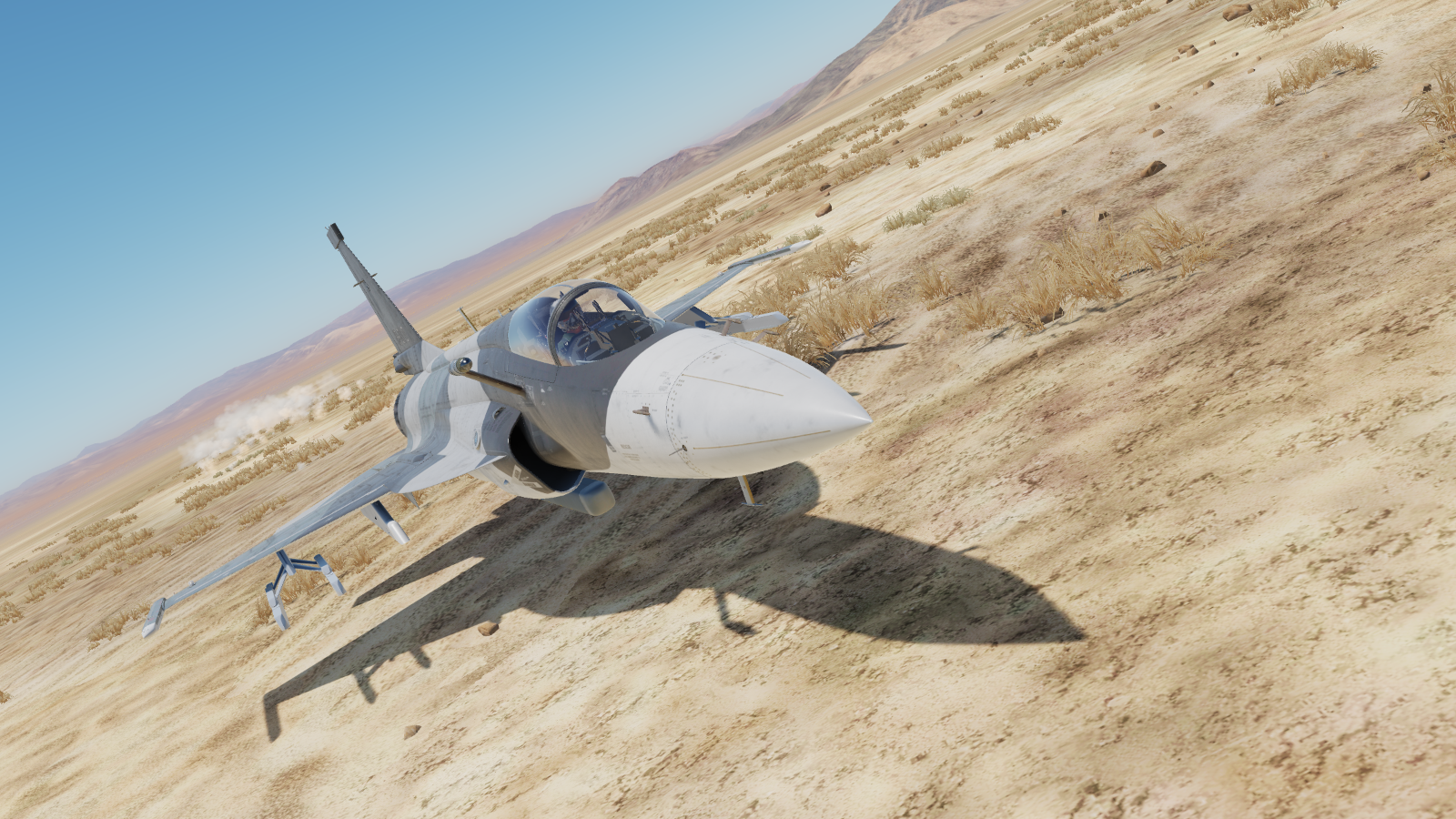 "Even the community of Eagle Dynamics, who has the professional pilots flying and editors editing the video, it takes them months to develop a good video," he said.
Since air shows have reduced in number, many nations are using DCS World to design an Air Show to air it on TV. The graphics and the different scenarios in the game enable us to create scenes that are so real that it seems as if it's happening live. There is a virtual Air Show by the name of Virtual SOCHI 2021 International Air Show designed by the DCS World community in Australia and New Zealand where virtual aerobatics ex-pilots will also be flying the jets virtually.
Although Pakistan doesn't have the jets that are accurate in DCS, still Samad has plans to take Pakistan internationally in content creation on DCS World. "I have been developing the content that is applauded by the Eagle Dynamics, and still I plan to do more. Pakistan can also design an Air Show, but currently just at an enjoyment level, not at a professional level," he said.
There is an international DCS World tournament by the name of SATAL where some of the Pakistani teams like Thunder Vipers and others also take part. "We are taking it casually, but it has the potential to be taken as a profession. It does not involve a commercial aspect as they don't have as much prize money as other games do, but it's all about passion," he said.