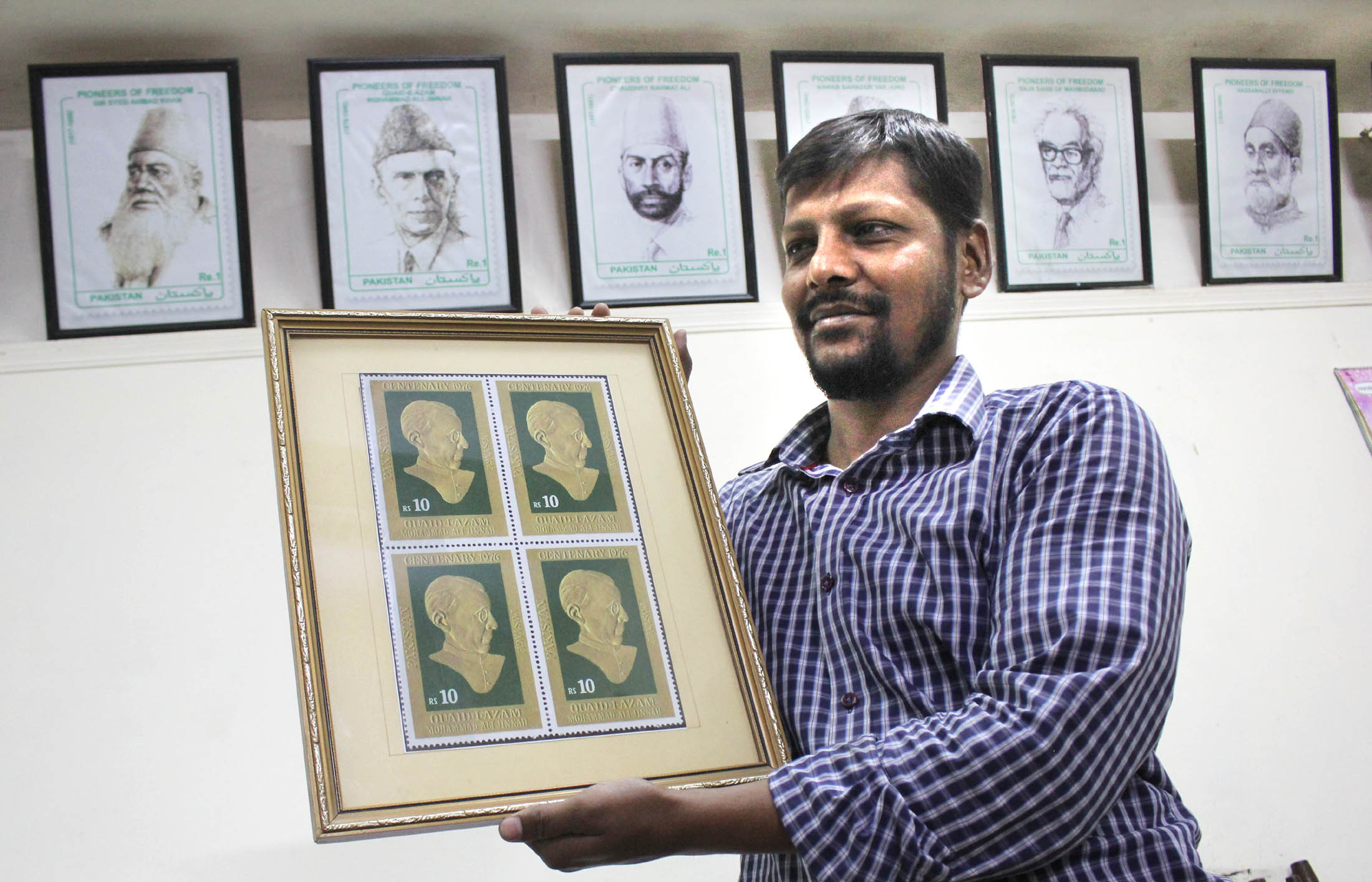 ---
KARACHI:
Amid the hustle bustle of the busy II Chundrigar road, the vertical concrete structures signify the city's business landscape. They say that the city has already touched new horizons and entered the new age of technology and development.
It also sends the message to those who have been living in older, similar times, to catch up and embrace these newer, faster-paced world.
But if you look past these structures, there is a building here that carries a rich past but a bleak future. The General Post Office (GPO) in Karachi is a reflection of the state of the city's long neglected architectural heritage.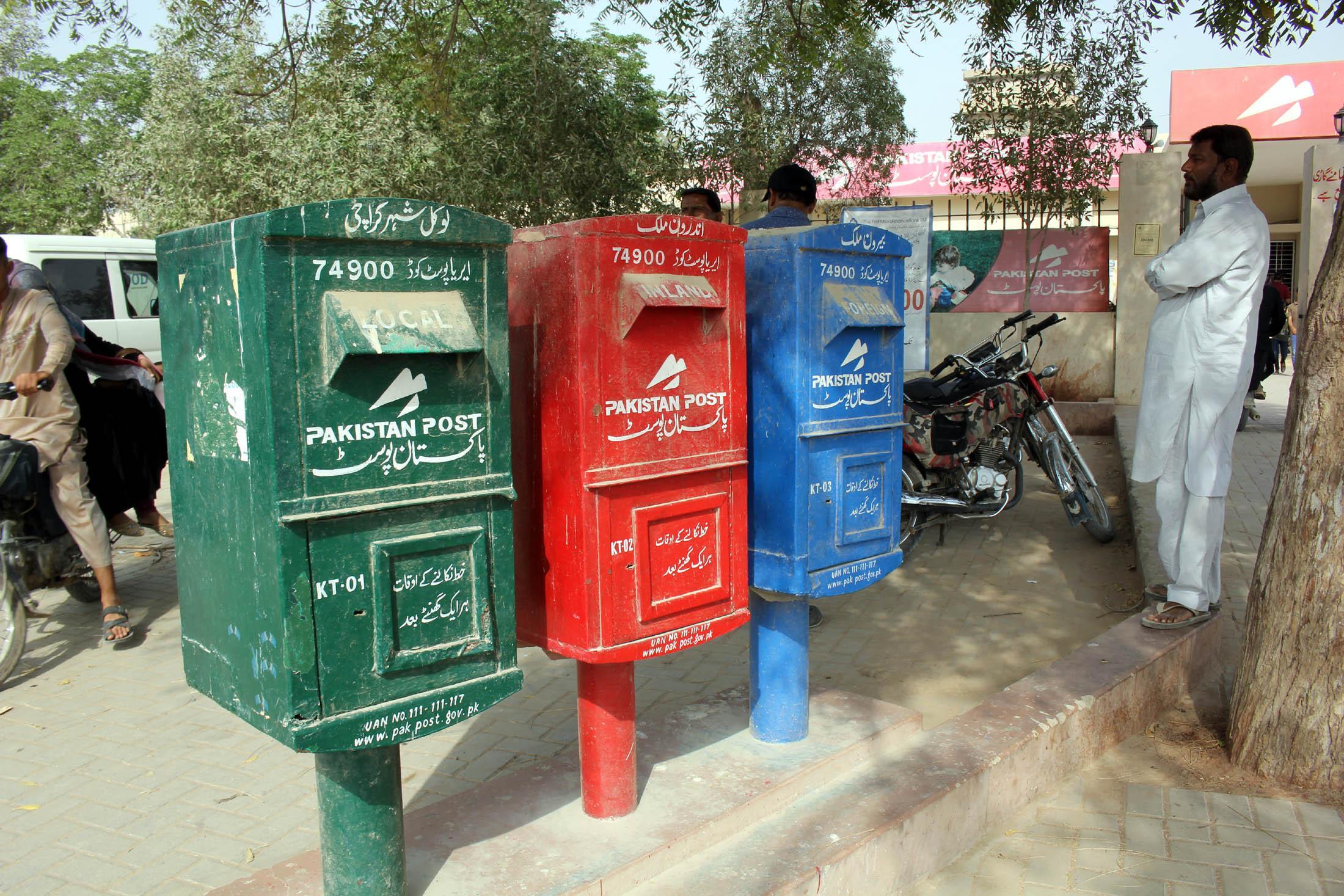 The building was constructed under the supervision of Public Works Department. Architect MA Ahad was responsible for the design and the influence of Walter Gropius is quite evident in the red-bricked edifice.
Its high ceilings, huge doors and big halls and above all peepal trees tell their ordeal to those who are interested to listen. They speak of an institution long forgotten in the era of whatsapp, facebook and other social media tools.
Although the post office is a government service and my stakeholders have the resources to make it touch new horizons of technology, due to their mala fide intentions they all want to run it into the ground so they can privatise all its affairs.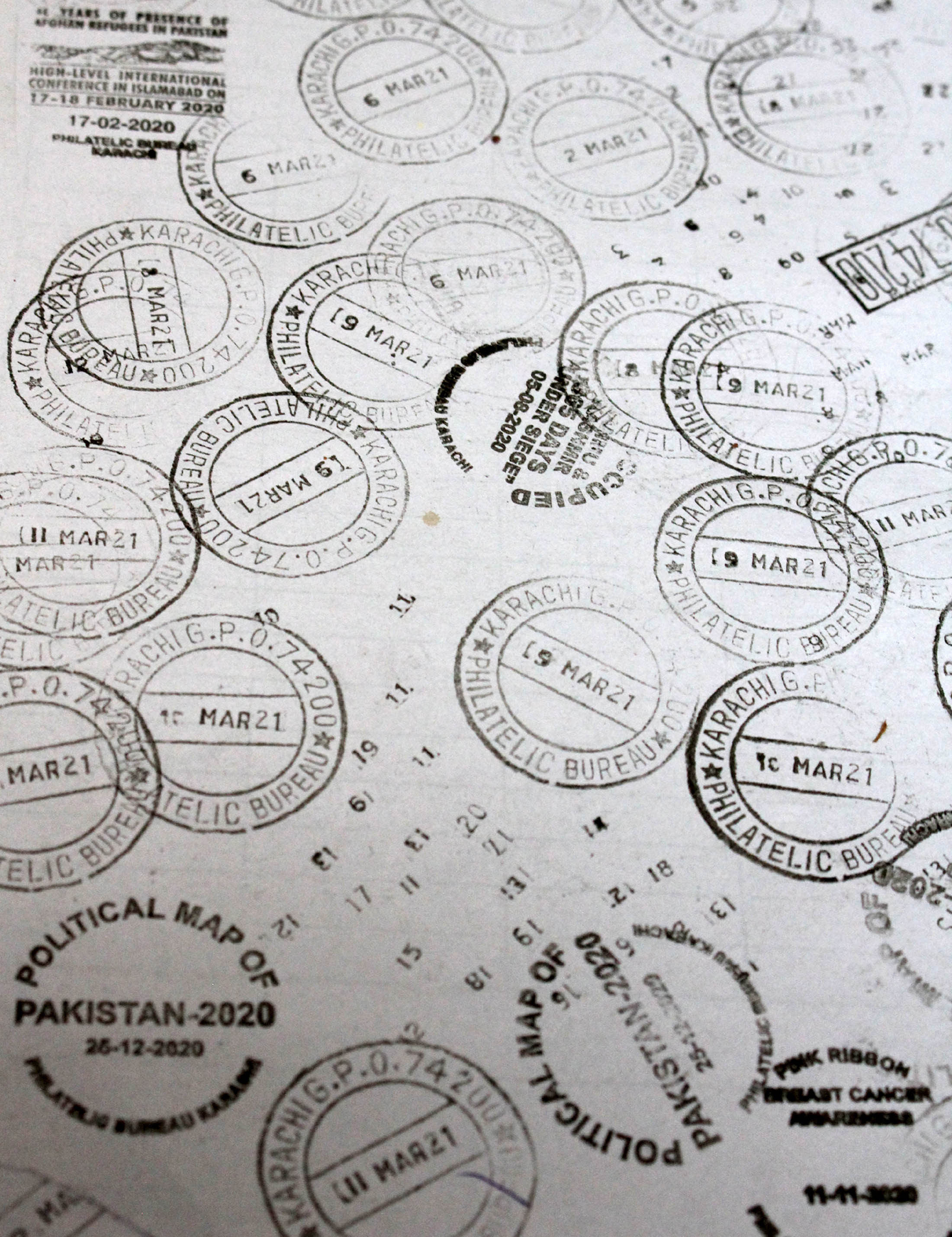 An institution whose relationship with its users was once so maternal and once dealt with millions of people and helped them connect with everyone across the country and the world, holds little regard in the eyes of citizens today.
In the past, the post office held great significance. A symbol of hope for those eagerly anticipating correspondence from a loved one far way. A mother waiting for a letter from her son working overseas only to read it over and over again once it arrives; so much hope and love in between those few pages. A young student waiting to hear back about a job application a letter or a letter of confirmation from his choice of university – so many hopes and dreams laid inside one envelope. When the post man arrived, holding a stack of envelopes and knocked on your door, the knock held so much significance to those on the other end of the door.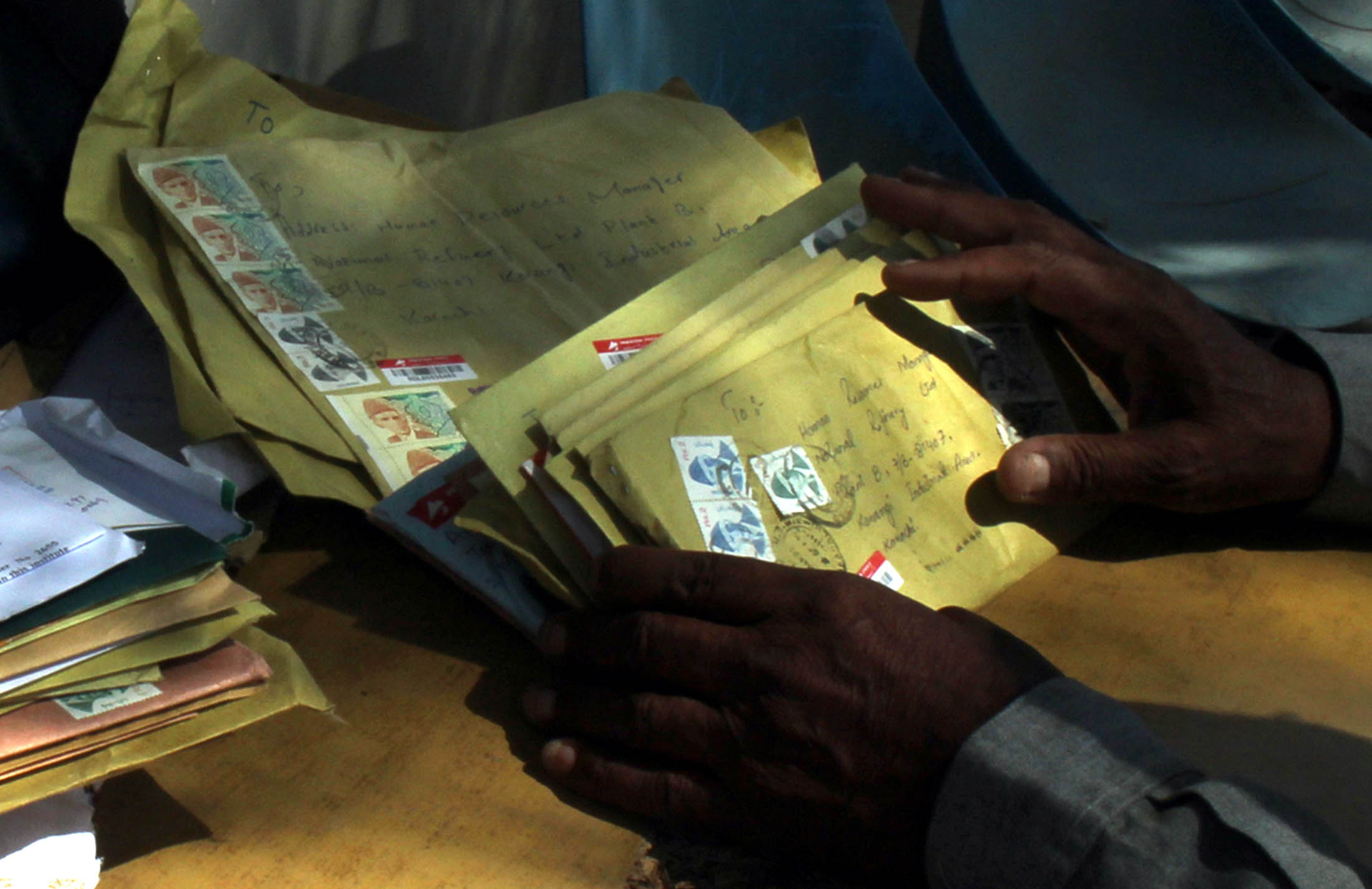 As time has moved forward and technology has rapidly transformed the way we connect with loved ones, people no longer need to send letters. Correspondence that once took weeks or months, now only takes minutes and is on your fingertips, just a quick Whats app text and or email. However, while convenient, technology lacks the quaint romanticism and personalisation that a hand-written letter from a loved one, anticipated for weeks on end, symbolised.
How it works
In February 1845, when Sindh fell to the British followed by Punjab in 1845, Sir Bartle Frere became the Chief Commissioner of Sindh in 1850 and improved upon the postal system by introducing a cheap and standard rate for postage.
Since then Pakistan Post has provided its postal services to every nook and cranny of the country through a network of around 13,000 post offices. It provides delivery services to about 20 million households and businesses as a community service without any cost considerations.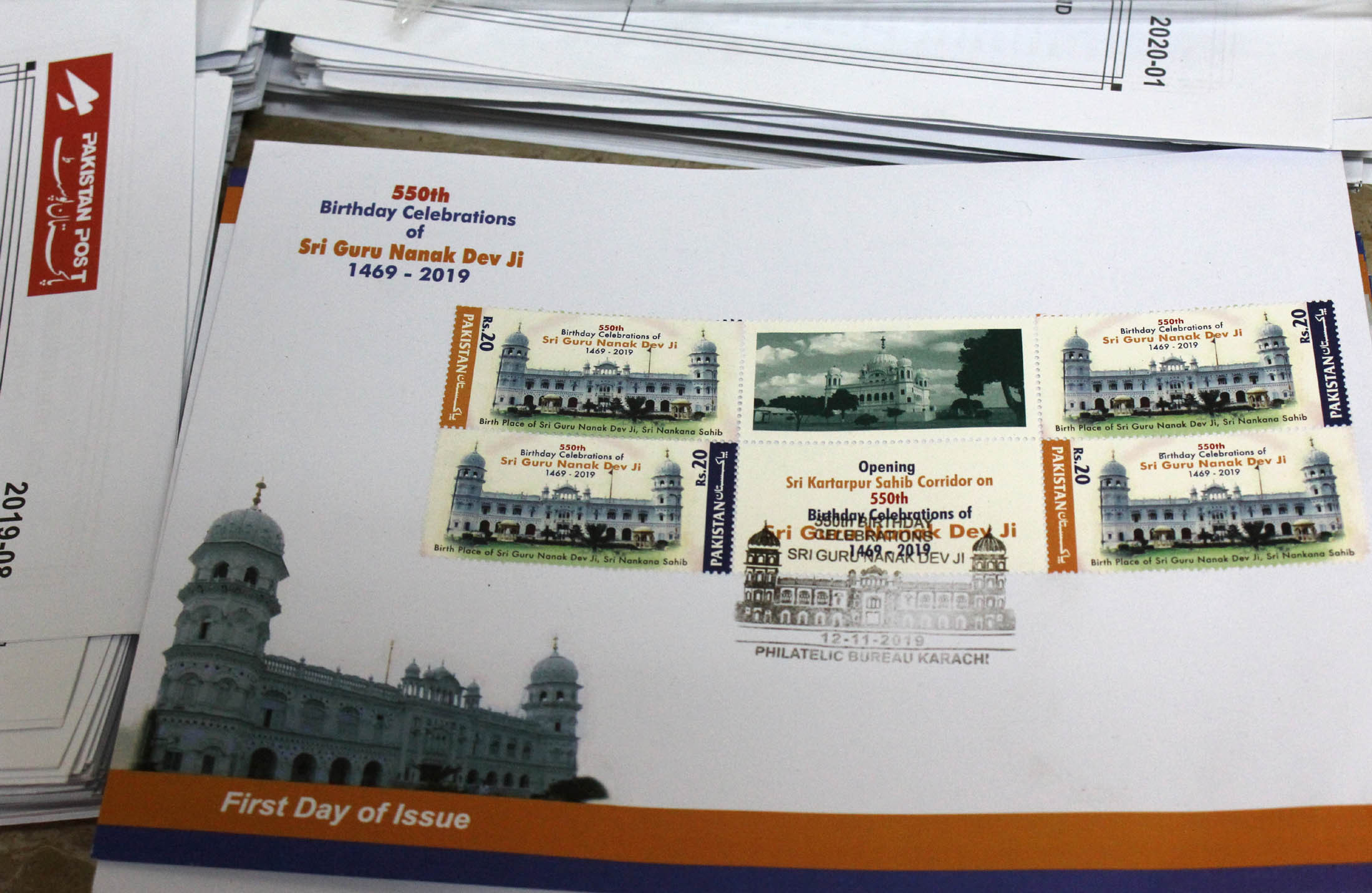 During a recent visit to the Korangi post office, a flurry of activity seemed underway. Letters and parcel from different part of the country and abroad were being managed for delivery. An old postman with a long beard sat outside in the heat oiling the chain of his bicycle - the lone one left who still left in the city who still delivers post on a cycle.
Entering at the dark green main gate of the post office reveals that most people avoid crossing the gate, as they prefer private courier services to send their letters and packages.
It seems the people have lost their confidence in the department.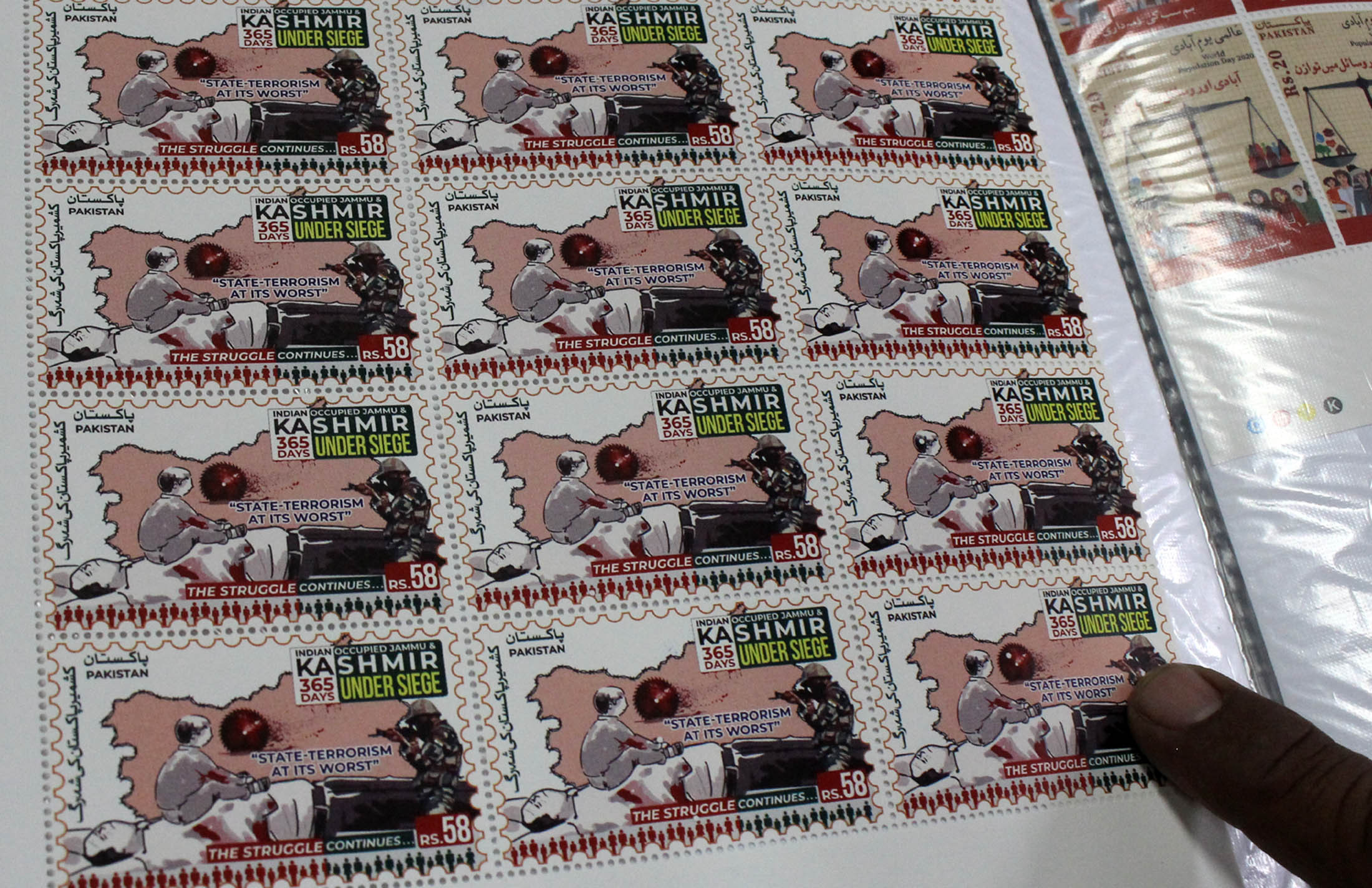 "Just 10 years ago, the condition was even better, a large number of people would deliver the parcels and lay their trust in our department," said an employee of the post office on the condition of anonymity.
"However, we have been living in a state of apathy. We do not know when the government privatise this giant," he added. "As we all know the department has also indulged in massive corruption and everyone is eating from the it."
When entering the huge hall of the post office Korangi where public dealing happens in the day, most of the counters were a sorry state of affairs.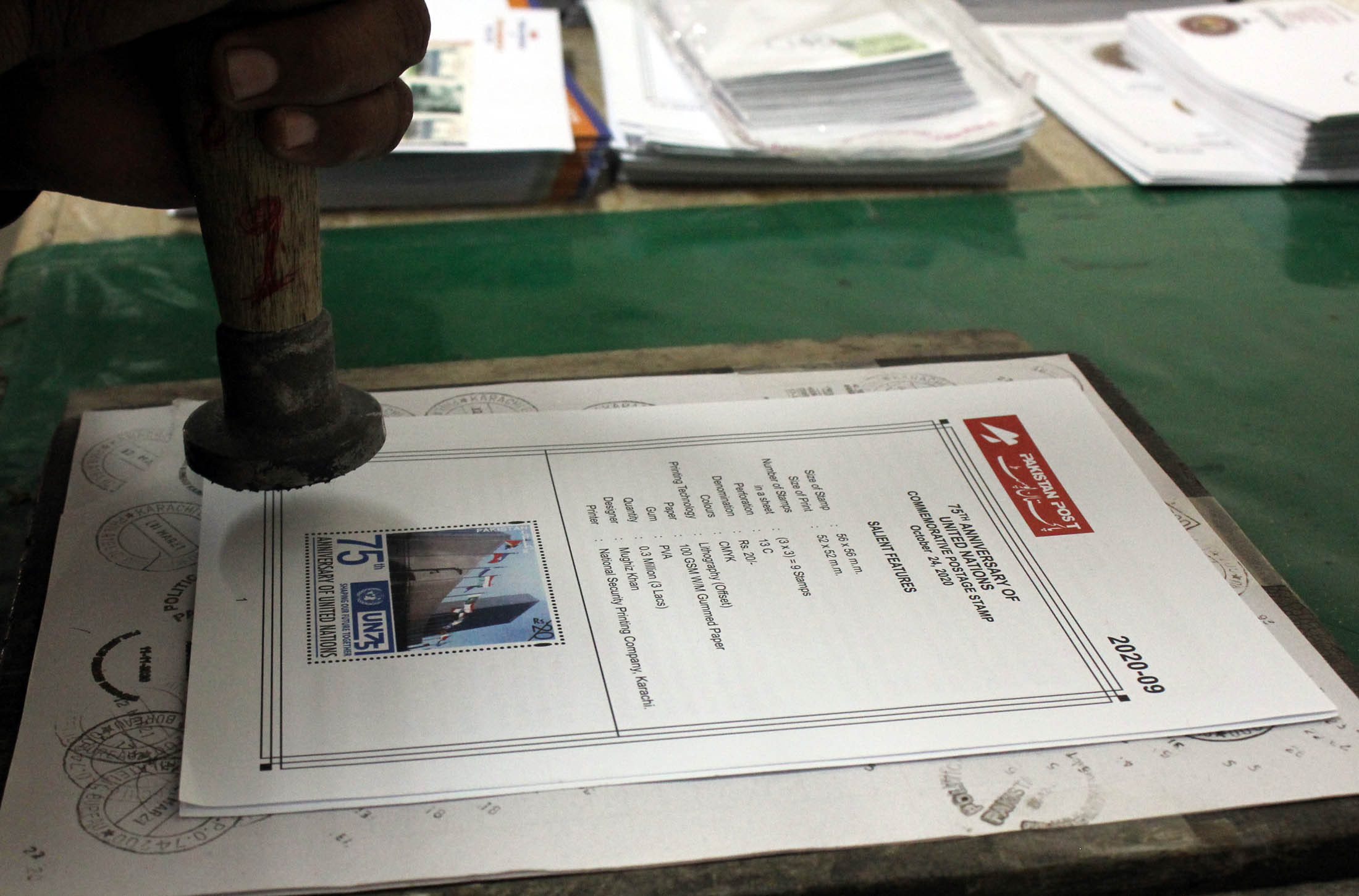 A man behind a counter revealed that he meets only three to four people in a day, while in the past, so busy were the counters that he had no time to discuss personal matters during office time. "I would have no time to even drink tea during office hours and now I am taking care of butterflies," he chuckles.
The senior post master, named Ahmed says that mostly people are reluctant to speak to journalists, "as you know corrupt always are coward, they fear that someone will come here and hold them accountable."
He points out that although we have technology and can save and manage our data online but still rely on conventional system as everyone here is doing corruption so they prefer to save documentation offline hidden between the pages of registers, he says and points to the stacks of registers lying inside the counters.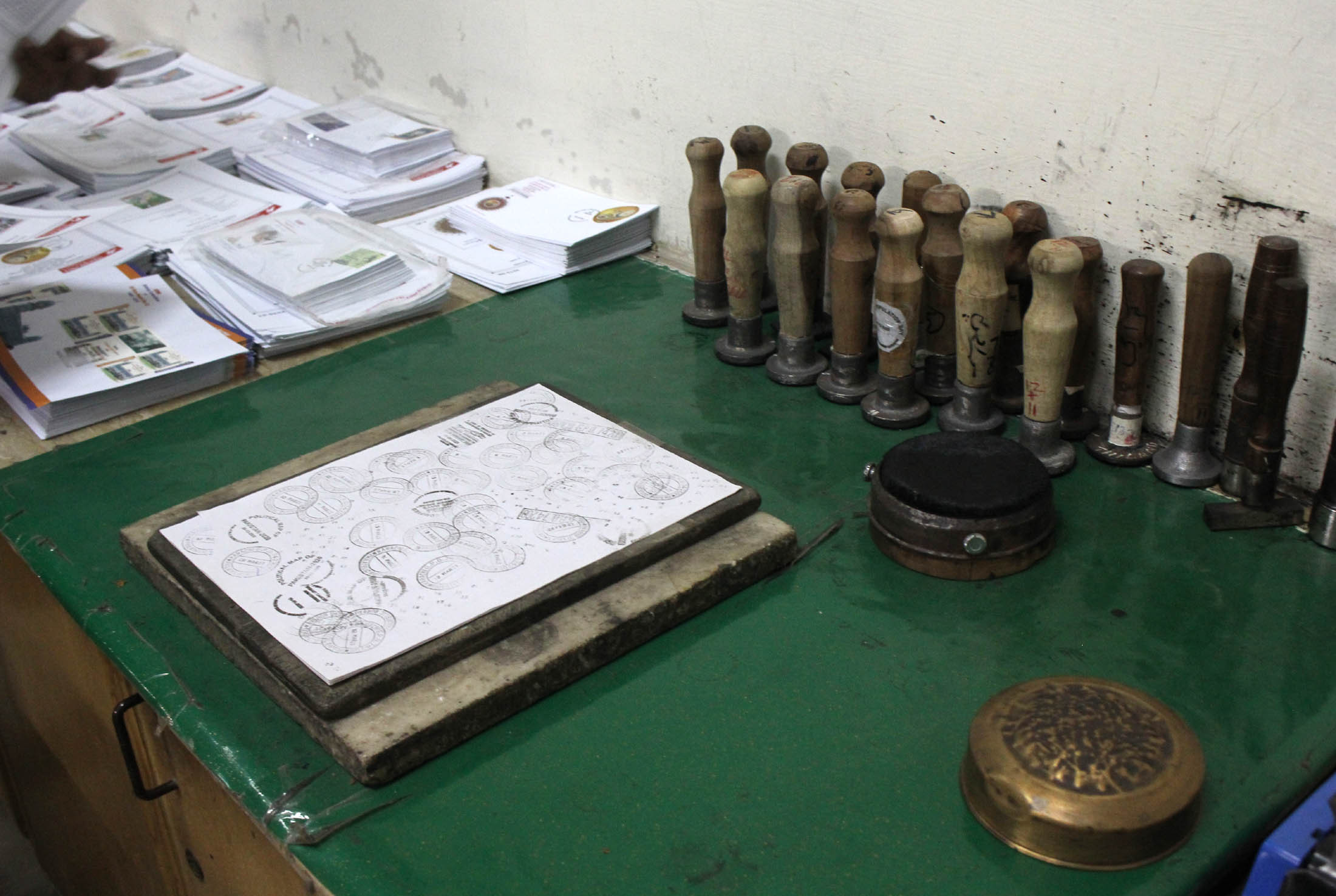 "The big industrialists are also not interested in the development of the post office system, which is tradition and the delivery system should be considered as heritage," he said.
The postman sees all
Abul Tahir, has been a dakiya for the last 35 years. "The post office is the bread and butter of thousands of employees and the government must act accordingly to save the huge infrastructure of post offices," he said.
"People still believe in the government post office department. If the government makes it efficient, believe me the department would flourish day and night," said Tahir
Tahir works at the Quaidabad post office every day. He travels at least 120 kilometers to deliver the posts. An expert of face reading, he would know each and everything after indulging in conversation with a person.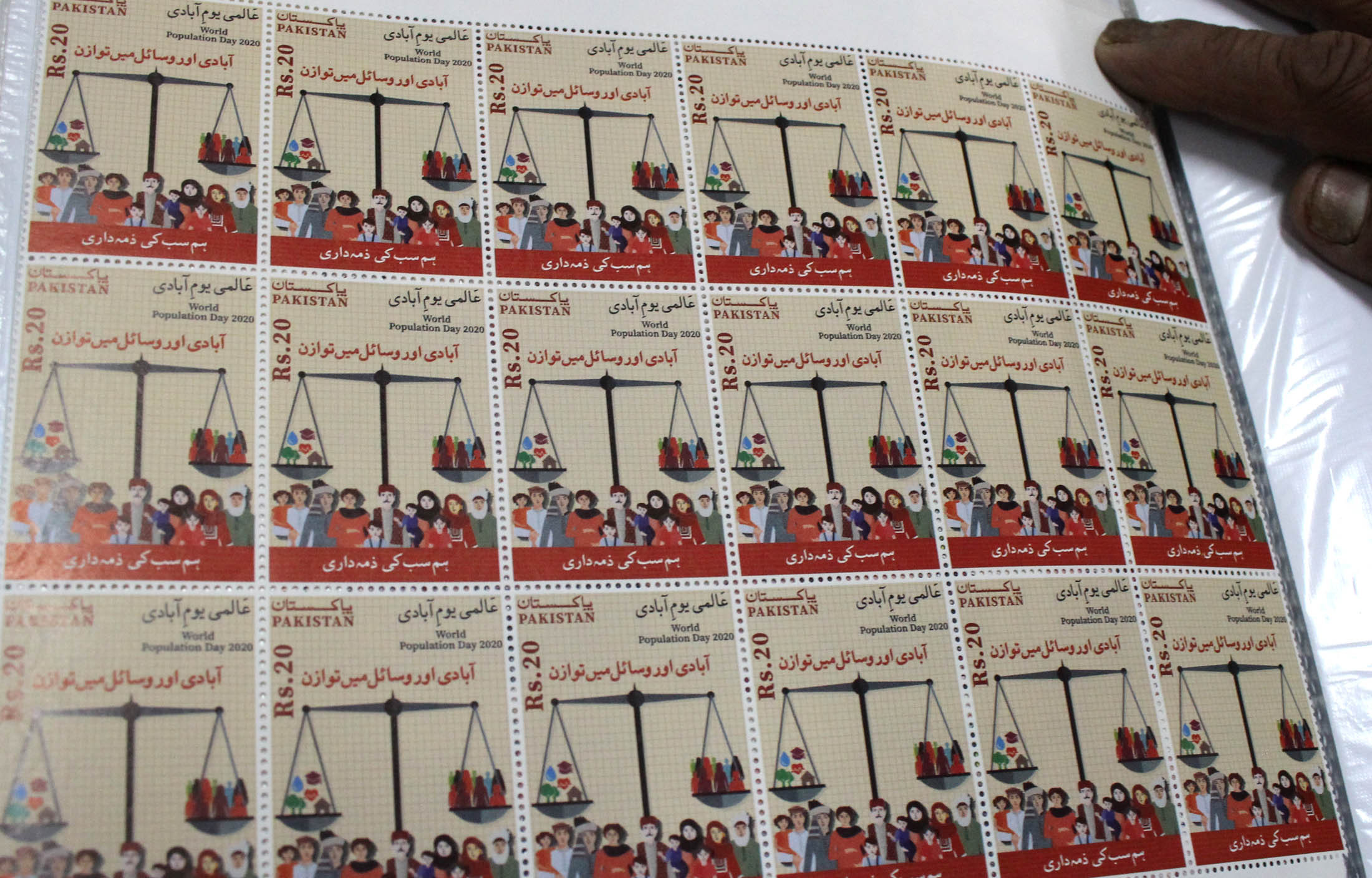 He remembered his early days where his salary was Rs 520 and he was still able to save money even after spending on groceries and his children's education.
"Now I receive a good amount of money but am not able to save even a penny," he said. "Even after having worked for 35 years, I have not been able to build my own house. The government must do something to overcome the burden of common people."
Tahir narrates his story that he was in early age when he joined the post office and since then has been tirelessly delivering post to people.
"I spent my whole life on a bicycle. I used to ride daily about 120 kilometers along with my mail bag. It was 10 years before the government finally gave us Chinese motorbikes so we could shift our burden onto its faster wheels."
"All these years later but now, I have nothing left in my hands."
Herecalls an old mother who waited for him an entire month at a time just for him to bring a letter from her her son. She always offered him tea and treated him like her own child.
A postman who delivers mail to entire neighbourhood often knows the goings on of the area. His job may seem simple and harmless but that kind knowledge is more valuable than one may think. Sometimes law enforcement personnel also end up needing the help of postmen and having pinpoint hard-to-find locations.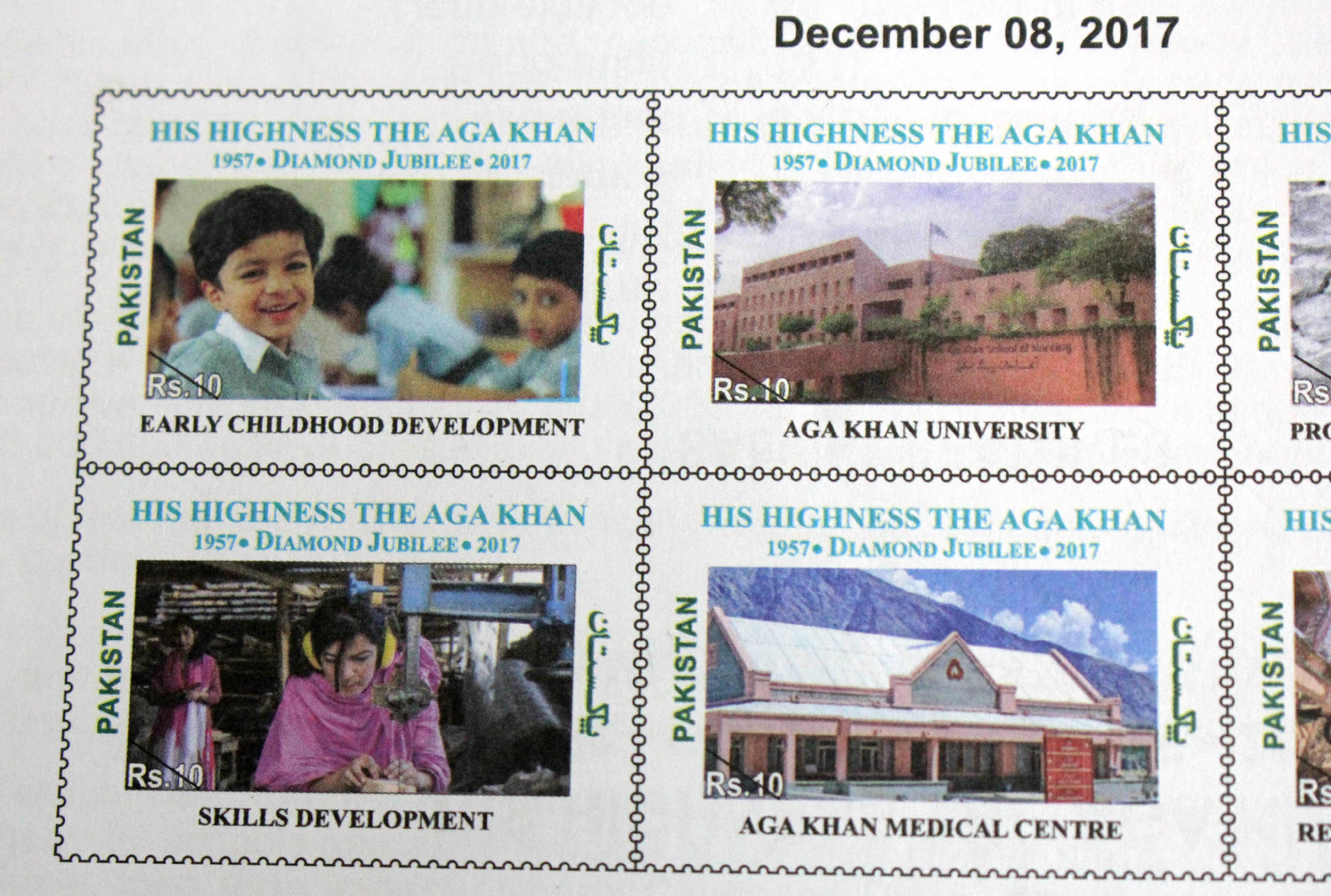 "I know who is who and what is what in the area," he said adding, "there are people who are corrupt, involved in unlawful activities there are thousands of people in my area. I know each and everyone."
Tahir also complains that like other parts of the world, he points out that for reasons unknown to him, people are hesitant to put their address at their front of their homes.
"Maybe Pakistani people as a whole are shy enough and do not want to mingle up with the community unconsciously, but one can observe that in every part of the city even in the country, mostly people do not put nameplates on their door steps."
Reflection of foreign policy
One of the most important works that the post office would continue till this date that issue commemorative postage stamps, which highlight Pakistan's international affairs to the international community.
Besides highlighting the international issues, the post office also issues the postage stamps that point out the native culture, heritage, achievements stamps for national Heroes such as Allama Iqbal, Sir Syed Ahmed Khan, Syedna Burhanuddin Rabbani and Sir Agha khan.
Pakistan post also highlights the struggle for Kashmir people and remains front line soldiers.
People still remember the day when Indian armed forces killed Kashmir fighter Burhan Wani and to acknowledge the struggle of the Kashmir people, the government of Pakistan issued the Burhani Wani stamp.
Imran Ahmed who looks after the philatelic department at GPO said that whenever the issue need to be highlighted or commemorated internationally, we are requested to issue the stamps.
Federal government gives us proposals, so we design the stamps and after its approval, they are released.
"We issue two or three stamps in a year," he added. "Every stamp has its own theme. When Pakistan won the ICC trophy, we issued the postage stamps celebrating the triumph."
He recalled restoration of Muree GPO in 2015, which has its own significance as it is one of the most historical landmarks of Pakistan's popular hilly summer town. It was established in 1867 and is considered a heritage site.
As drug addiction poses a great threat to the masses and remains a constant challenge, the Pakistan post issues stamps on international day against drug abuse and illicit trafficking,
When Pakistan issued its new political map in 2020 after revoking of article 370 on August 2019, India issued a new political map which included Azad Jammu and Kashmir and Gilgit Baltistan, as part of Indian occupied territories. The government of Pakistan approved the new political map Pakistan on 4th August, 2020, to demonstrate Pakistan's stated position with respect to Jammu and Kashmir, Siachen and sir creeks. To commemorate this historical milestone, the post office also issued a new political map of Pakistan.
Allaudin Ahmed, Assistant Superintendent Stamp department says besides delivering post to far flung areas, the aesthetic sense that reflects in Philatelic postage stamps cannot be neglected.
He pointed out that Pakistan post is still relevant as no private courier service has a system to deliver posts in far flung areas of the country.
The post offices still has a huge mechanisms but government's lenient policies have already ruined the system, he adds.
"Pakistan post is one of the traditions and reflections of Pakistan's society and the government of Pakistan must embrace new technologies to compete the challenge posed by the digital age," he adds.
"We need to save the jobs of thousands as well our traditions and heritage; we have to save Pakistan post," he concludes.