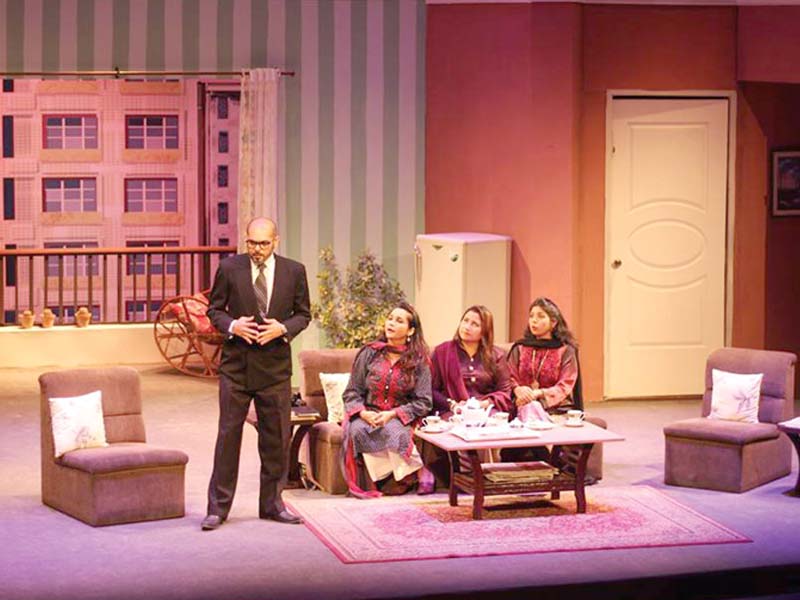 ---
Young artistes tell 'The Zoo Story' in Urdu
'Chirya Ghar' will be staged in the open air on World Theatre Day
---
ISLAMABAD:
Theatre Wallay will stage a play titled 'Chirya Ghar' today which is an adaptation of 'The Zoo Story' by Edward Albee.
The play will be performed with reference to World Theater Day 2021 being celebrated today, said a press release issued on Friday.
The Zoo Story is an American play that was shunned by New York producers.
Nevertheless, the first-ever performance of the play was held in Germany in 1959.
Later, it was performed in New York at the Off-Broadway theatre and continued to be performed for 17 months. A young team member, Usama Khan brings 'Chirya Ghar' to Islamabad. The play is directed by Usama Ahmad Khan.
The show will be held in the open air at The Farm at Banigala and all SOPs will be strictly implemented, said the press release.
World Theatre Day Since 1962, World Theatre Day is celebrated across the globe on March 27.
In the subcontinent, the theatre started before 500BC in the Sanskrit language.
Various national and international theatre events have been held to mark Theatre Day with the collaboration of the international theatre community.
Pakistan National Council of the Arts (PNCA) Director-General Dr Fouzia Saeed has announced holding online programmes to mark World Theatre Day.
In a statement, the International Theatre Institute (ITI) said World Theater Day 2021 will take place online again this year due to the pandemic situation.