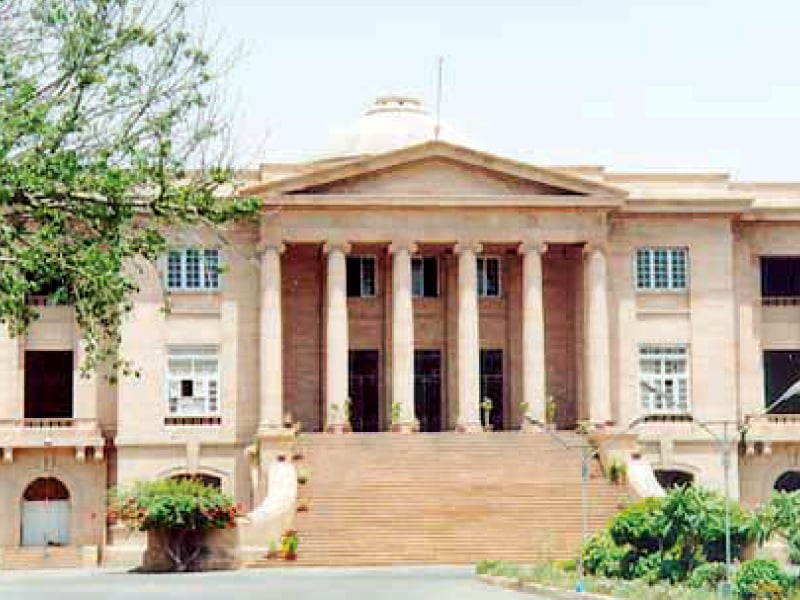 ---
KARACHI:
The Sindh High Court (SHC) granted on Thursday bail to opposition leader in the Sindh Assembly Haleem Adil Sheikh in two cases pertaining to rioting and terrorism during the recently held by-poll in Malir's PS-88 constituency.
A two-member bench, comprising SHC Chief Justice Ahmed Ali Shaikh and Justice Yousuf Ali Saeed, was hearing Haleem's bail pleas.
The court directed the Pakistan Tehreek-e-Insaf leader to submit a surety bond of Rs0.2 million against his bail in each of the cases.
Read: SHC judge recuses himself from hearing Haleem's bail pleas
Vaccination for courts
Separately, a two-member bench comprising Justice Muhammad Ali Mazhar and Justice Amjad Ali Sahito sought replies from the Sindh government, the provincial health department and other parties on a plea seeking the vaccination of judges, lawyers and court staff against the coronavirus.
The plea contended that judges, lawyers and court staff be declared frontline workers and be administered vaccine amid the third wave of the Covid-19 pandemic in the country.
"Judges and lawyers work to ensure the delivery of justice to the oppressed and hence, should be declared frontline workers," it stated.
The court has directed the parties to submit their replies on the plea by April 4.
Illegal constructions
Meanwhile, a two-member bench comprising Justice Syed Hasan Azhar Rizvi and Justice Rashida Asad sought an explanation from the Clifton Board Cantonment (CBC) chief executive officer (CEO) on wide-scale illegal constructions in Delhi Colony.
Hearing a plea wherein the petitioner maintained that court rulings against illegal constructions had been issued since 2019, but were being ignored, the court expressed annoyance over the CBC's failure to demolish illegal structures.
"What has the CBC done so far?" the court questioned the board's representative, who replied that notices had been issued to persons constructing illegal structures.
At that, the court rebuked, "You think issuing notices is enough?"
Also read: Haleem being punished for exposing Sindh govt's corruption: Shibli
"[Illegally constructed] buildings stand before your eyes. First you allow their construction and send notices," Justice Rizvi went on. "What has been happening in Punjab Colony and Delhi Colony? Name one thing you have done [pertaining to the issue]."
Further admonishing the CBC representative, the court stated, "Your cantonment board collects the highest amount of tax, yet your performance is mere deception."
The court warned of summoning the CBC CEO if action was not taken to raze illegal structures and sought an explanation from him on the matter.
Published in The Express Tribune, March 26th, 2021.
COMMENTS
Comments are moderated and generally will be posted if they are on-topic and not abusive.
For more information, please see our Comments FAQ