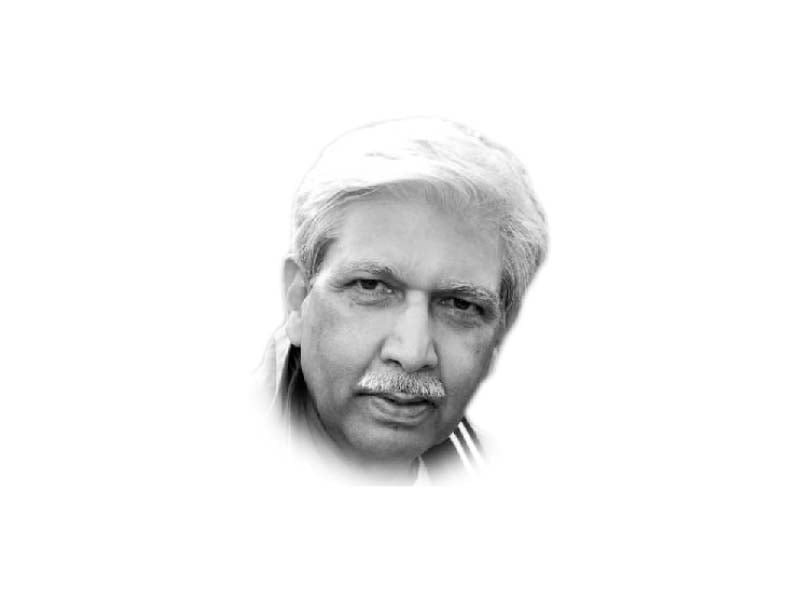 ---
Cameron Munter, the United States' former ambassador to Pakistan and now a keen Pakistan follower, made an uncharacteristic remark at the recently concluded Islamabad Security Dialogue (ISD). He opined: "India supersedes any other nation as a prime US interest in South Asia; that Pakistan did not exist on the American radar for now unless something else of urgency came up; and that the US will not engage itself in resolving Kashmir between India and Pakistan." It was as directly stated as that; perhaps more so than this paraphrasing suggests. Quite unusual for a diplomat. The moderator, an above par and consummate former diplomat himself, had simply asked, "What would the Biden administration's policy be towards South Asia (always India and Pakistan)?"
Munter having served here long enough knew exactly what the question implied. When Pakistanis inquire on US policy on India and Pakistan it is usually in zero-sum terms. He could have been his usual savvy self and a little diplomatic but he let this one fly. Perhaps it is time to fall back to the old times and learn better how the US dealt with this binary in the past by varying shades only in association and affiliation than throwing its lot wholly in one or the other lap.
That's the price of rhetoric and its uninhibited peddling of the last seven decades. More so in the last few despite better scholarship through exposure to international settings on the back of easier travel and pervasive communications. Those that could have qualified better the formulation of the issue over time under a changing global dynamic failed to stand up to the emotion that drove both policy and rhetoric. Some were swept with the flow for jobbery while others feared being characterised heretical to frame issues like Kashmir in other than popular terms. As a consequence South Asia finds itself stuck in a groove with absolutely no movement forward towards resolution of even what were termed low-hanging fruits. It is possible that we may have missed the bus on most of those already having stood-off under an assumption that engagement meant weakness.
Pakistan has successfully taken on the Indian might in nearly four wars and stood its place. It can do so for another 75 years and fight four more wars, if needed. Yet the revocation of Article 370 and modifications in Article 35(A) may never be rescinded with attendant policy consequences and massive demographic changes in the period which becomes available to India unchecked. A possible engagement may just bring forth the possibility to modify India's state behaviour towards Kashmir and its excesses. Pakistan is committed to help Kashmir find its freedom and alleviate their perpetual suffering. If it can be negotiated without resorting to war so much the better.
Pakistan also has the unqualified support of the UNSC resolutions suggesting the need and mechanisms to solve the Kashmir dispute. Those have some qualifying parameters before a plebiscite can be held and which will of themselves necessitate a review of the enabling parameters to reach a just solution. But a lot of water has flowed under the bridge since and we haven't gone beyond rhetoric in keeping our people informed of the newer contours of the dispute. It thus always leaves a yawning gap between realpolitik that bases on flexibility and nimbleness and the aspirations and dreams that have been fed through unqualified rhetoric over decades. Sticking to the rhetoric only offers antiquated approach to legacy issues which in a changed world is a non-starter. It shall need far greater enterprise than what is on offer.
There are two grounded realities of the Kashmir dispute. One, the recognition of the fact that a dispute exists per UNSC resolutions which outline certain preparatory and implementable mechanisms of dispute resolution charting the way out of this morass — both countries are in violation of the enabling conditions meant to take us to a resolution. Two, that India and Pakistan are recognised as the two sides to the conflict. Both India and Pakistan are signatories to those resolutions and have accepted their validity and applicability.
Over the years though two other elements have crept in. One is how the Kashmiri people and their fundamental rights of life, property and statehood have been violated by India and how their struggle has found intensity and relevance over the last quarter of a century against such oppression. Thousands have gone down fighting against Indian occupation even as they face brutality and denial of their fundamental right to life and freedom. Unfortunately, they have also not found recourse to an arbiter who could intervene in their support. Only lately some voices have begun to be heard but none is taking the bull by the horn. This has given enough eminence to make the Kashmiris near-formal and rightful claimants to Kashmiri statehood with autonomy over territories so defined as Jammu and Kashmir. Hence there are now three parties to the conflict. It varies from the definition as claimed in the UNSC resolutions which drove most of the rhetoric. We got to factor this in and understand that variations in the nature of dispute have crept in. This may also change the result to other than the expected when negotiations take place. Should it then force India and Pakistan to look differently at the dispute making possible more innovative options?
Next India has attempted a unilateral alteration of the status of Kashmir within its constitution by revoking some of the articles which retained the uniqueness of Kashmir even when forcibly held. Such assimilation in effect attempts to dilute its status down to a regular Indian state attempting at a stealthy merger of a people and of a territory declared disputed by collective global wisdom. This is a tricky zone to navigate. Pakistan has never accepted any formulation within the Indian constitution on Kashmir so even though there was a terse reaction to Indian legal and legislative excess she claimed to be continually guided by the UNSC resolutions. Yet this factor now rides the process of dealing with the issue. The Kashmiris have reacted violently to being forcibly subsumed and have stood up to contrived legal annexation. For them and for Pakistan the issue may not have changed yet India has gone ahead and forced a legal fait accompli. The world, Pakistan and the Kashmiris will need to deal with this.
A people cannot be denied their freedom and if a nation yearns for it, she will realise its aspiration. How long it might take is the concern. Till then though Pakistan has a decision to make: move ahead with India on other issues such as trade, connectivity and normalisation on most spheres even as Kashmir awaits resolution, or to hold back all else till Kashmir stands resolved. The contours of how matters have moved between India and Pakistan in the last few weeks indicate a strategic shift if not a full-blown choice. A structured engagement with India may just move South Asia finally to peaceful coexistence. It might help unshackle the gridlock moving the region to its full potential. This calls for statesmanship on both sides.
Published in The Express Tribune, March 26th, 2021.
Like Opinion & Editorial on Facebook, follow @ETOpEd on Twitter to receive all updates on all our daily pieces.
COMMENTS
Comments are moderated and generally will be posted if they are on-topic and not abusive.
For more information, please see our Comments FAQ