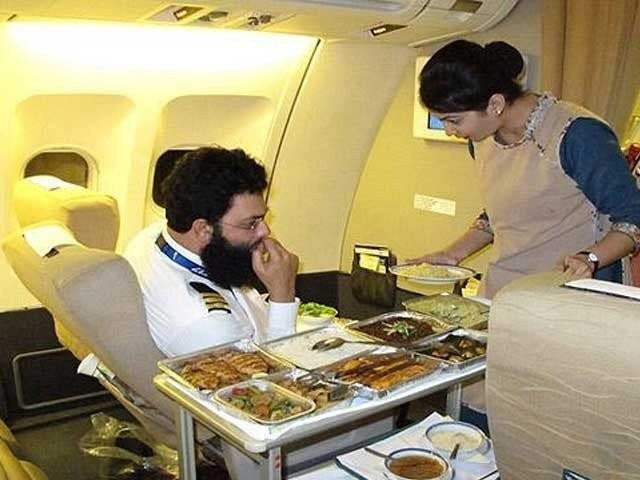 ---
ISLAMABAD:
The Civil Aviation Authority (CAA) on Thursday imposed a ban on serving drinking water to passengers on domestic flights in view of the surge in Covid-19 cases.
The directions of the CAA, issued in view of the third wave of the pandemic in Pakistan, were conveyed in a notification by the director-general air transport.
According to the authority, the passengers will be provided with disposable water bottles.
To ensure further safety, the communique maintained, water bottles will be attached to each of the seats before the boarding of passengers
Earlier, the aviation authority banned the serving of food on domestic flights.
Also read: Pakistan updates Covid health advisory for Saudi travellers
The sole purpose of the move is to reduce the contact between the crew and the passengers to ensure social distancing and curb the spread of the Covid-19.
In January, PIA issued a travel advisory for visitors to Saudi Arabia and directed the passengers to fill the new health declaration form related to pandemic.
The national flag carrier ordered the staff to distribute the health declaration form onboard the flight to all passengers arriving at the kingdom with immediate effect.
Earlier this month, Federal Minister Asad Umar confirmed that the third wave of the virus had started in Pakistan and attributed the rising number of cases to the virus' UK strain.