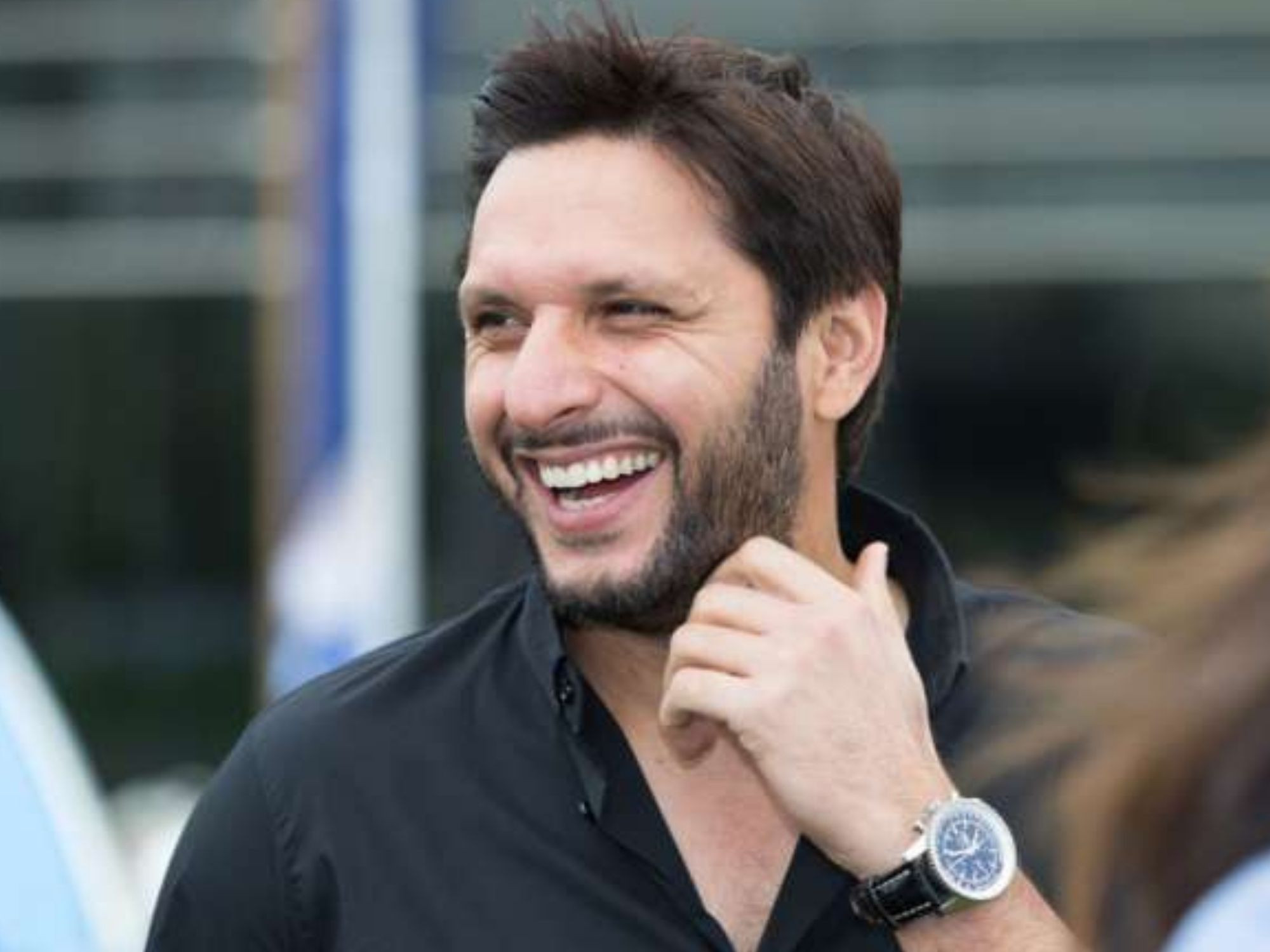 ---
Venturing into beauty products seems to be the latest trend adopted by local celebrities. After renowned personalities, Ayesha Omar, Aijaz Aslam, Shoaib Malik and Waseem Badami announced the launch of their respective skincare lines, cricket Shahid Afridi has followed suit. Jumping onto the bandwagon, the sportsman recently unveiled his brand titled Hope Care, with his skincare collection for both men and women named 'Ooh Lala'. Afridi revealed the news on his social media accounts.
"Ooh Lala offers premium quality personal care products for both men and women so they feel confident and shine like a star," he tweeted, alongside a promotional video. In the clip, the former Pakistan cricket team captain can be seen endorsing his products by applying them on himself.
Counting his blessings, Afridi added, "I have always believed that whatever I am today is because of my parent's prayers and the love of my fans. My fans bring a meaning to my life." He continued, "On this Pakistan Day, I am bringing 'Ooh Lala' from the world of @Hopecare10."
Besides the beauty brand, Lala has also launched his own clothing line, titled 'Hope Not Out'. A few of the items from the rack include everyday essentials such as denim, basic tees, sweatshirts and polo shirts. The brand's motto is to deliver premium quality clothing items in Pakistan while "giving back to the community" and "utilising the public platform" to help people grow.