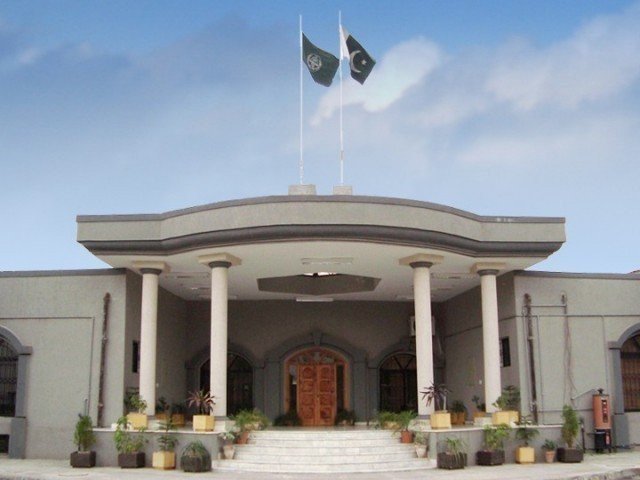 ---
ISLAMABAD:
The Islamabad High Court (IHC) on Wednesday reserved its decision on the admissibility of the petition challenging the polls held last week to fill the top positions in the Senate and directed PPP's Farooq H Naek to submit the decisions of various courts.
On March 12, the ruling PTI-backed candidates grabbed the top slots of the Senate in a "controversial contest" marred by the discovery of "spy cameras" in the polling booths.
In the polls, incumbent Senate Chairman Sadiq Sanjrani was re-elected. He defeated Gilani, a joint candidate of the Pakistan Democratic Movement (PDM) – an opposition parties' alliance.
Ninety-eight senators had exercised their right to vote, out of which seven votes – most of which cast in favour of Gilani, were rejected. Sanjrani who had received 48 votes as opposed to 42 votes of Gilani was later declared the winner by the presiding officer, Senator Muzaffar Hussain Shah.
The IHC Chief Justice Athar Minallah presided the hearing of the petition filed by former prime minister Yousuf Raza Gilani. PPP's counsel Naek prayed that the presiding officer rejected seven votes that had stamps on the name but inside the box.
"The president [Arif Alvi] appointed Syed Muzaffar Hussain Shah from GDA as the presiding officer," Naek prayed further.
Justice Minallah inquired whether anyone from the Elections Commission of Pakistan (ECP) was involved in the process, to which the PPP's counsel replied no.
"How the vote will be marked is not mentioned in the rules," he said.
Read more: Gilani challenges Senate chairman election in IHC
Parliamentary proceedings have immunity, the IHC chief justice remarked. How can one go beyond Article 69 of the Constitution?
"We did not challenge the election procedure," Naek clarified. "I am challenging stamping of the votes which is not mentioned in the procedure. I have submitted the affidavit of Senator Sherry Rehman, Saeed Ghani."
The court remarked that this was the first time where the election of Chairman Senate has been challenged. Will it not mean going in-depth of the proceedings?
"Election of Chairman Senate is not a parliamentary proceeding," counsel Naek replied. "The presiding officer told us to put a stamp inside the box wherever we want to. We have submitted an affidavit that the presiding officer had told us to stamp the name inside the box on the name or in front of it."
He added that in Yousaf Raza Gilani's case, the Supreme Court had also observed the proceedings of the Parliament.
The court inquired whether there was a parliamentary committee that could look into the matter to which the PPP counsel replied that the committee does not have the authority to remove the chairman of the Senate.
"When all paths are closed, the constitution paves a way," the counsel said.
COMMENTS
Comments are moderated and generally will be posted if they are on-topic and not abusive.
For more information, please see our Comments FAQ