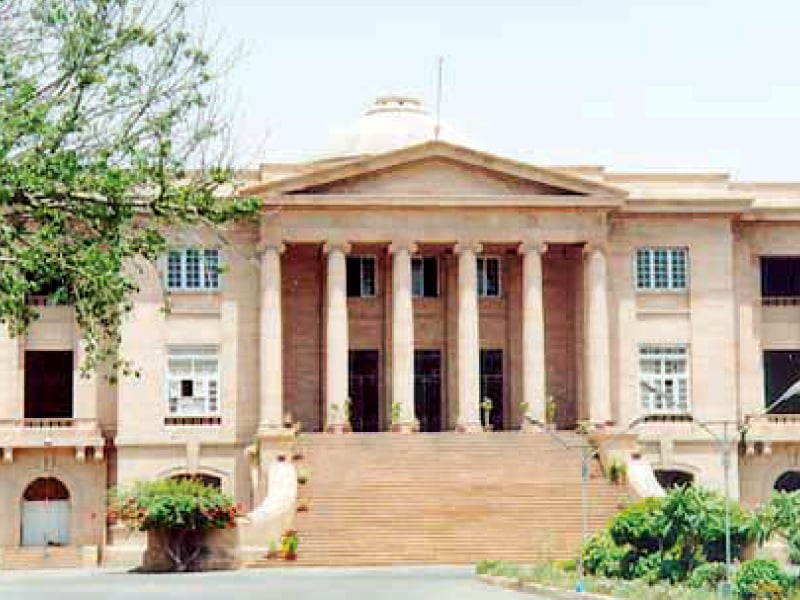 ---
KARACHI:
The Sindh High Court (SHC) sought arguments on Monday on the maintainability of a plea filed by residents affected by the demolition drives around Orangi Town's drains and issued notices to the Karachi Metropolitan Corporation and other parties, seeking their replies.
A two-member bench, comprising Justice Syed Hasan Azhar Rizvi and Justice Rashida Asad, was hearing the plea challenging the demolition of houses during the anti-encroachment operation.
The petitioner's counsel, advocate Usman Farooq, contended that leased houses were also being razed under the anti-encroachment operation. The petitioners have legal documents and leases proving their claims, he maintained.
At this, the court inquired as to who had issued the leases for houses to be built on nullahs.
The counsel replied that the houses were near the drains and the residents had the necessary documents.
Read more: Floods expose blockages in city drains - and politics
Katchi abadis and settlement schemes in goths - villages - have ruined the city, remarked Justice Rizvi. Uncontrolled construction and illegal approvals granted for them were causing huge losses, he said.
The bench reminded the petitioners of the Supreme Court's orders to clean nullahs and recalled the condition of the city during rainfall.
The court issued notices to the relevant authorities, seeking their replies on the plea, and directed the petitioner's counsel to satisfy the court on the maintainability of the plea at the next hearing.
Replies sought
The same bench sought replies from the provincial local government secretary, the Sindh Building Control Authority (SBCA) and other relevant authorities over a plea against illegal transfers in SBCA.
The petitioner, Mehmood Akhter Naqvi, has maintained that illegal transfers were being made in the SBCA, which was causing apprehensions among officials.
He moved the court to order an investigation into the matter.
The court issued notices to the relevant parties, seeking their replies on the plea.
Published in The Express Tribune, March 23rd, 2021.
COMMENTS
Comments are moderated and generally will be posted if they are on-topic and not abusive.
For more information, please see our Comments FAQ