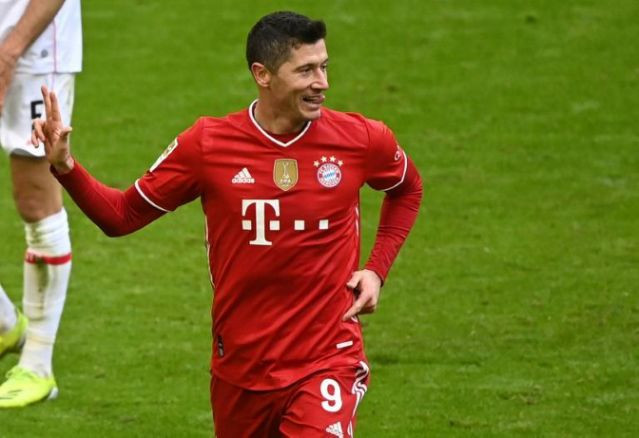 ---
BERLIN:
Robert Lewandowski said he will "stay patient" in his bid to break Gerd Mueller's Bundesliga record of 40 goals in a single season after the Bayern Munich striker netted a hat-trick on Saturday.
Lewandowski is on 35 league goals this season and closing on Mueller's record set in 1971/72 for Bayern, after scoring three times in 21 minutes during a 4-0 thrashing of Stuttgart in Munich.
"It's a big challenge to always be ready in the head and always be hungry for goals," said Lewandowski, who has netted 42 times in all competitions this term.
All four goals came after Bayern left-back Alphonso Davies was shown a red card in only the 12th minute.
Poland striker Lewandowski has eight Bundesliga games left to equal Mueller's record, which many thought would never be broken.
"I think from game to game, not about how many more goals I need. I don't want to think about it (the record) too much," added Lewandowski.
He is set to be the Bundesliga's top-scorer this season for the fourth straight season and the sixth time in total.
"The strain is high, playing every three days," he added.
"Now comes the national team and then we are also in the Champions League. That is important. I have to stay patient."
Holders Bayern will face Paris Saint-Germain in the Champions League last eight in a repeat of last year's final.
COMMENTS
Comments are moderated and generally will be posted if they are on-topic and not abusive.
For more information, please see our Comments FAQ