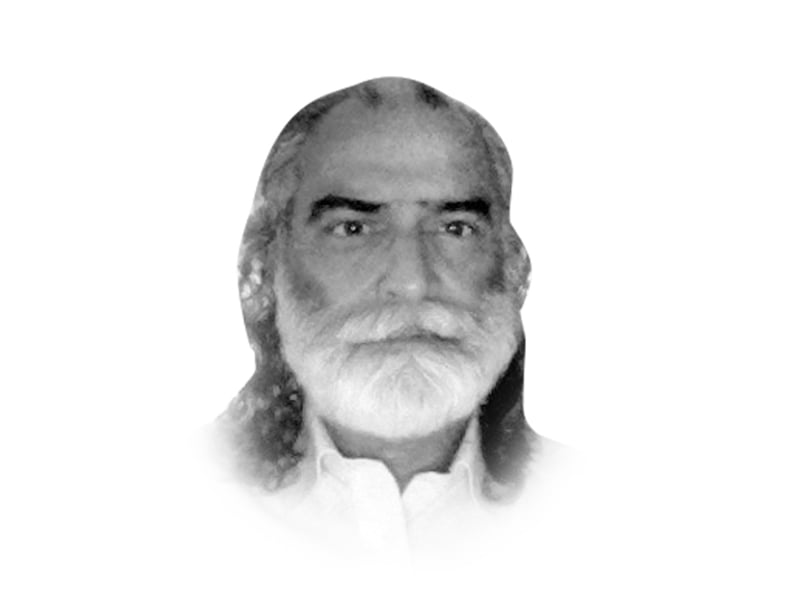 ---
As the proof of the pudding is in the eating, the worth of an electoral system is in the governance. But, when an electoral system fails to translate the people's will and serves a tiny moneyed class, it is in George Orwell's opinion an open fraud. Yet, we have been indoctrinated that any form of election is democracy. Of course, that is true because it is better than dictation of one powerful person. However, as currently many electoral systems are being used to form governments, the debate should be rather focused on which model is more appropriate and democratic. And we must reject those who want us to believe that every electoral system result in democratic governance — it is sheer fallacy. Therefore, comparing democracy with dictatorship seems problematic because this mindset is likely to prevent electoral reforms in the country.
The recent Senate and by-elections exposed the ills of the current electoral system. Hence, paved the way for a serious debate about electoral reforms. But let's revisit the definition of democracy which is broadly defined as a form of government in which "supreme power is invested in the people and exercised by them directly or indirectly through representation". Some scholars believe "in democracy, every vote has equal weight, no unreasonable restrictions can apply to anyone seeking to become a representative".
Does our electoral system guarantee equal weight to every vote? Do our MPs have mandate of the majority? Legally, every registered voter can file his/her nomination papers, but can all candidates contest freely and do they enjoy a level playing field? And do our MPs represent us? Of course, the majority is highly likely to say: not at all. An analysis of past election results substantiates this feeling. The results of 2008 general elections of Punjab reveal that 55% or 11.76 million of the polled votes were wasted — they didn't have any representation. Moreover, all returned candidates obtained just 22% or 9.67 million of the total 44.20 million registered votes. In other provinces, MPs had narrower social mandate. With little variation this has been true for all general and by-elections.
I did a similar analysis of the 1988 general election results of district Lahore. A majority (54%) of registered voters in Lahore did not bother to vote. And of those who did, 51% didn't get any representation as their candidates lost. Regarding contesting parties, the PPP won six of nine NA seats by securing 33% of the total polled votes or 70% of the total party vote bank, while 14% of the polled and 30% of the party vote bank went to the electoral drain. The PML-N/IJI obtained 22% of the total polled votes and won two seats. But interestingly, 68% of the party vote bank in seven constituencies didn't have any representation in the NA. In Lahore, just 21% of the registered voters had representation.
This means socio-political base of major parties has been extremely narrow, which has serious implications for governance and political stability. Moreover, over 80% of the country's adult population has never voted. This means, there exists a colossal representation gap which attracts new players, particularly when ruling elites are failing the public on every count. The void is likely to unnerve the ruling coalition to tame the powerful and wealthy from their wrong doings, while the gap encourages the opposition to adopt aggressive posture. Think of PDM. No wonder, as a nation we failed to reform our electoral system and to punish the corrupt. Simply, it is not a sustainable situation.
Like many nations fall because of internal decay, ruling classes too crumble due to their own blunders. As I wrote in my last column, the electoral system appears to have an inherent tendency to serve the rich and encourage criminals to become rich and vice versa. The moment it hurts the interests (the loot and plunder) of a certain section of the ruling elites, instead of reforming the system, they hatch conspiracies to sustain themselves.
The current fiasco triggered by the Senate election exposed not only the obsoleteness of our electoral system but also ineptness and corruption of the elites. The system is full of obvious inconsistencies which the ruling elites didn't bother resolving during negotiations for the Elections Act 2017. Though the ECP was empowered, no measure was introduced to make the system more democratic and transparent.
For instance, quota seats reserved for women and minorities are filled through PR system, while the remaining members of national and provincial assemblies are 'elected' through 'first-past-the post' system. This inconsistency creates inequality amongst MPs. Often, one finds female MPs complaining about the attitude of their male counterparts, telling them they don't have any constituency and therefore should not be given development funds. While the PM and CMs are elected through open vote, other higher positions including senators are elected through a secret ballot. Article 59(2) of the Constitution itself is contradictory. It demands election of Senators through single transferable vote as well as of proportional representation to parliamentary parties.
Though there is hardly any difference in how we and Indians elect members of the upper houses, India has democratised the process and improved transparency. Candidates fielded by political parties for the upper house have to be proposed by at least 10 members of the assembly or 10% of the party's strength in the House. Secondly, every MP is bound to show his/her ballot paper to the party agent before inserting it in the box. The ECP had the opportunity to deter corrupt practices in the recent Senate election after the Supreme Court judgment but it was not availed. No one knows under what reason the electoral inconsistencies have not been removed and why we have been unable to get rid of corrupt politicians.
So, what is to be done? First, we must switch to the PR system of elections as the existing system has an extremely narrow social base and is non-representative. The PR system will help reduce corruption and weaken the stranglehold of so-called electable dynasties, and strengthen parties at the grassroots level. It could also weaken centuries-old client-patron relations. Second, in principle, all members of all assemblies including Senators, women and minority members, must be elected through adult franchise. Third, despite the 18th Amendment, provincial governments failed to deliver services efficiently at the grassroots level. Therefore, local governments must be established and be empowered politically, fiscally and administratively. Fourth, to weaken the control of a few families over politics, Article 38 (the state shall deter concentration of means of production and wealth in few hands) of the Constitution should be extended to political arena. Though our parliament consists of 446 members, all our assemblies and parliament are being occupied by a few dynasties. Is it democracy? No wonder there is no internal party democracy. Scholars interested in Pakistan's polity agree that instead of improvement, all major parties have become fiefdoms since 1990s and have the 'capacity to inflict violence' on society.
This is absolutely unacceptable. The recent Senate and by-elections have sharpened the contradictions within the ruling elites which is likely to break the back of the rotten system. But it needs a well thought push for reforms.
COMMENTS
Comments are moderated and generally will be posted if they are on-topic and not abusive.
For more information, please see our Comments FAQ