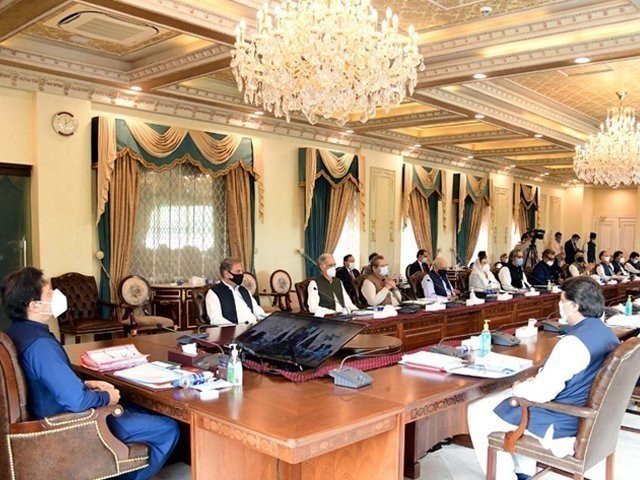 ---
The federal cabinet has given emergency approval for withdrawing income tax exemptions worth Rs140 billion as the government races to meet conditions of the International Monetary Fund (IMF) to revive the stalled $6 billion loan programme.
The withdrawal of tax exemptions is a prior condition by the IMF to take Pakistan's request to the Executive Board for approval of the next loan tranche on March 24. The IMF has not yet officially released the board meeting date due to a delay in implementing all the prior actions agreed between both the sides last month.
Read more: Cabinet nod awaited to cancel tax break
In order to ensure swift approval by the cabinet, the prime minister had also waived the requirement of first securing the approval of the Cabinet Committee on Legislative Cases (CCLC) before placing a legislative business-related summary before the cabinet.
The IMF programme remains off track since January last year when the prime minister had refused to bring in a mini-budget and increase electricity prices.
COMMENTS
Comments are moderated and generally will be posted if they are on-topic and not abusive.
For more information, please see our Comments FAQ