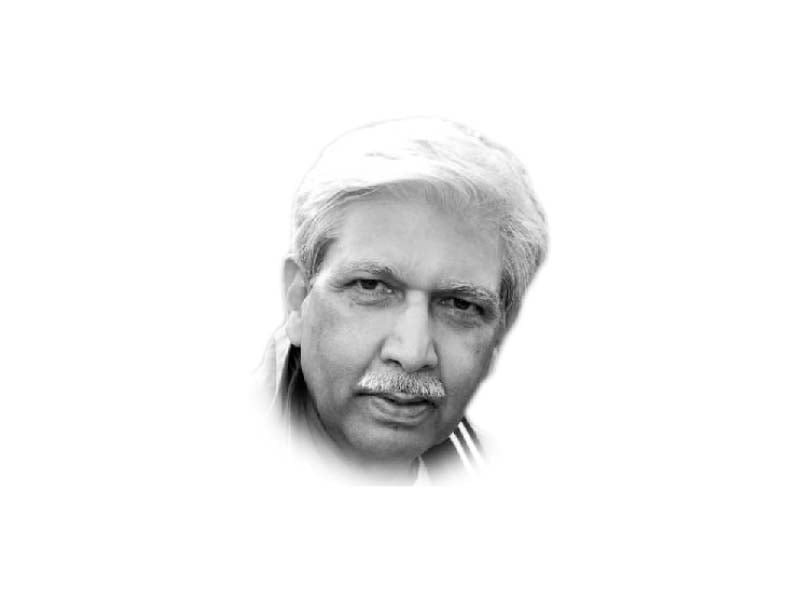 ---
Numerous geopolitical developments and initiatives of the last few weeks beckon attention. Most are driven by the United States' latest national security estimate which places China at the head of American concerns. China is expected to overtake the US as the largest economy of the world in the next decade or so even as it rapidly transforms its military in both capacity and capability with muscle to defend its interests and secure its gains around the globe. Combined, China's footprint will expand even further as it enhances her perimeter of security and its regions of influence and her interest expand. Its Belt and Road (BRI) and Silk-Route initiatives are a case in point. Even as US increases its focus on China and extricates itself from trouble-spots where it found itself stuck over decades, it hopes to elicit China's support on facing three major challenges to humanity — climate change, pandemics and technology disruptions — to ease humanity through what shall define the new human age.
'Pivot to the East' meant focusing on China and its rapid development to a point where it challenged America's exclusivity. To that end two major disengagements were in order. The Middle East was quite much left to its fate under Trump who clearly suggested that the US had little to do with a civilisation where enmities ran into a thousand years. Trump then followed up with the biggest geopolitical coup of the century by influencing some conservative Arab states into recognising Israel and initiating diplomatic relations between them. Israel will in due course find its anchor in the region for a more persistent presence on the edge of the Persian Gulf just across Iran and project its power with consequent effects. Also, Israel's politico-military orientation has been changed from Europe to the Middle East by including it in the CENTCOM area of operation as a key US ally. Over time, in coordination with its new cohorts, it shall replace the US as a minder of its own and key US interest. The US will then be free to move east.
The second disengagement that the US seeks is in Afghanistan. The US has been stuck there for the last 40 years with little to show for. The Afghan war reduced to an unnecessary war as the US looks to opt out without affixing another Vietnam-like ignominy to its name. That is possible if warring factions find some political accommodation. The Doha dialogue is meant to enable exactly that with which Pakistan has handily assisted. A letter by the US Secretary of State to the Afghan President lays it out for him to work out an understanding with the Afghan Taliban to give political stability a fighting chance. Apprehensions exist if Ashraf Ghani is unreservedly committed to the idea of peace through power-sharing between the stakeholders. That alone will enable the social and political equilibrium in Afghan society leading to stability. It is widely understood that perpetuating strife helps Ghani hold onto power.
Both India and Pakistan make the region in which Afghanistan exists and both have had roles to play in this 40-year war in Afghanistan. Pakistan from the word 'go' was an active if indirect participant because of its contiguity especially when the USSR invaded Afghanistan. She became Afghanistan's strategic depth as millions arrived as refugees. Pakistan also helped Afghans throw the Soviets out after the latter's 10-year occupation of Afghanistan. Following 9/11, the US needed an express entry into Afghanistan which Pakistan enabled. This phase of the Afghan war found Pakistan not only enabling a war against terror but fighting one kinetically as malignance of the war in the neighbourhood overflowed into Pakistan. India, the distant neighbour and a proximate state which has had its own set of problems with Pakistan was mostly the spoiler, either complicating Pakistan's efforts at successfully finishing terror off or in inciting anger and reaction within Afghanistan against Pakistan by framing it for supporting the Taliban. She has also found it opportune to meddle in Pakistan using Afghan soil for as long as the strife has persisted. This has only encouraged India to play its demonic role in scuttling every effort towards finding peace. It was thus important that the two, India and Pakistan, first found accommodation between them before they could fully contribute to a search for peace in Afghanistan.
We, thus, see signs of a rapprochement 'on order' between India and Pakistan. In one of my earlier pieces on the subject I had outlined factors which would intrinsically encourage both India and Pakistan to ease things between them from the near-war hype driving their relations. More so India which had kept a very hawkish approach towards Pakistan or on any thought of a possible dialogue between the two. Not now. The two DGMOs spoke, not out of the blue for sure; and the two sides are meant to reconnect on the Indus Waters soon after a prolonged absence from what is meant to be a biannual meet up. Following the thaw Tony Blinken called Moscow to convene a meeting of the five regional nations including Russia, Iran, China, India and Pakistan to assume responsibility as a group to oversee the process of peace and its implementation in Afghanistan. The US has invited itself to the meeting as the key mediator to forging this combined responsibility. India has thus found a backdoor entry to the table from which it had been distanced earlier. Whether this was suitably premised on a seeming rapprochement between the two, only time will tell.
If the group can play even a cursory role in seeming to oversee some sort of peace may be enough cover for the US to exit. Others can then grapple with what is left behind; malign or propitious. If the recent eminence to Quad by Biden and Co will alleviate some Indian concerns about their imagined import it may help ameliorate some of India's inherent angst in regional interactions and may just tone the rhetoric and animosity down a few decibels against Pakistan. It remains a composite approach by the US to appease tensions in and around Afghanistan while it transfers focus to China and the East. That is America's new approach to Asia and the Middle East. If it also subsumes what has been a lingering conflict-in-waiting between India and Pakistan so much the better. Perhaps the two peoples can breathe easy while hoping that the imposed behavioural change will lead to fulfilling South Asia's promise. Pakistan too has begun to rhyme in the essence of economic security as the more critical component of national security. Perhaps next one would see easing off trade restrictions between the two neighbours.
When may India plug into CPEC though is not only ambitious but will clash with the objectives of the Quad and the newer responsibilities the US will assign India with. For the moment, US will bolster India's confidence with some military offerings to ease away some of her apprehensions. A more secure India will make a less belligerent India in an environment where coexistence is the order. Afghanistan may too then find peace giving US the opportunity to pivot. Nothing is unrelated.
Published in The Express Tribune, March 19th, 2021.
Like Opinion & Editorial on Facebook, follow @ETOpEd on Twitter to receive all updates on all our daily pieces.
COMMENTS
Comments are moderated and generally will be posted if they are on-topic and not abusive.
For more information, please see our Comments FAQ