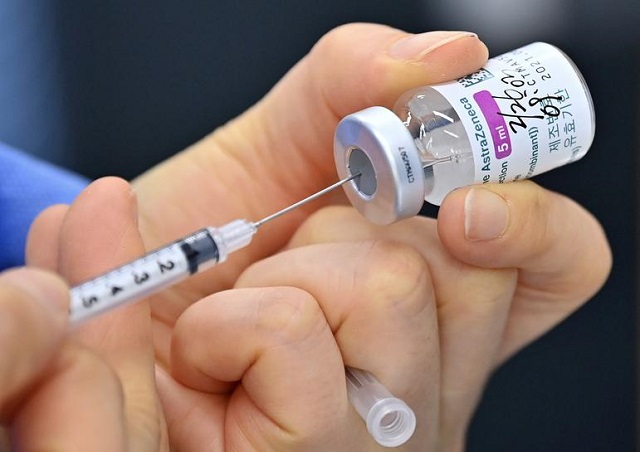 ---
Vaccination centre set up at ACP Karachi
Drop in Covid testing due to decrease in positive cases: Pechuho
---
KARACHI:
The 27th coronavirus vaccination centre in the metropolis was inaugurated at the ArtsCouncil of Pakistan (APC) Karachi on Wednesday.
Coronavirus testing in Sindh has slowed down because the positivity ratio has decreased, said Sindh Health Minister Dr Azra Pechuho, speaking on the occasion. If the number of positive cases emerging each day increases, testing will also be increased, she added.
The minister stressed that the only way to curb the spread of the contagion was to vaccinate as many people as soon as possible. "We won't be able to get rid of the coronavirus unless 70 to 80 per cent of the population is vaccinated," she said, adding that this was the only solution to save humanity from the virus.
The number of positive cases emerging in Lahore is high and testing is being conducted there accordingly, she stated.
Read more: Walk-in vaccination of elderly begins
Dismissing speculation around the vaccine, she insisted that it was completely safe and free of side effects.
One fatality, 384 infections reported
Meanwhile, Sindh reported one coronavirus death and 384 new infections on Wednesday.
According to a statement issued by the Chief Minister's House, 10,590 samples were tested for the contagion and 384 cases were diagnosed, indicating a positivity ratio of 3.6 per cent.
The statement mentioned that a total of 3,172,228 tests have been conducted against which 262,206 infections have been detected thus far.
Of the positive cases, 253,237 patients have recovered while 4,469 have succumbed to the disease. Besides, as of Wednesday, there remained 4,500 confirmed active Covid-19 cases.
Micro lockdowns in Central district
As many as nine union councils in three subdivisions of the Central district were placed under micro lockdown on Wednesday given the high number of cases detected there.
According to the notification issued by the Central deputy commissioner, the micro lockdown will be imposed till March 31 in nine Covid-19 hotspots identified in North Karachi, North Nazimabad and Gulberg Town.
All commercial activities with the exception of essential services are to be suspended in the high risk areas and public gatherings are to be restricted.
Published in The Express Tribune, March 18th, 2021.