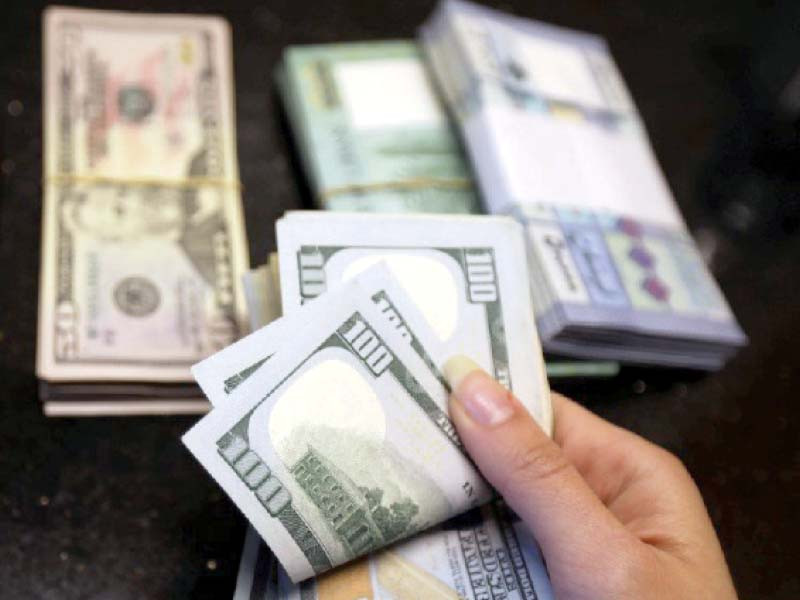 ---
ISLAMABAD:
Foreign lenders disbursed over $7 billion in loans during the first eight months of current fiscal year - higher by 12% - as Pakistan's reliance on expensive commercial loans increased again due to a decision to maintain the foreign exchange reserves through borrowing.
China remained the largest creditor that gave $2.4 billion or over one-third of the total new loans, excluding a $1.5 billion trade finance facility. The $1.5 billion facility is not part of the federal government borrowing of $7 billion and is booked on the balance sheet of the central bank.
During the July-February period of fiscal year 2020-21, the government obtained slightly over $7 billion in external loans from multiple financing sources, according to the Ministry of Economic Affairs. The gross loans were higher by 12% or $757 million over the same period of previous fiscal year.
In February, the government received $539 million in foreign loans, including $380 million from commercial banks, which were the most expensive ones. Out of the $7 billion, an amount of $3.1 billion was on account of foreign commercial loans, said the ministry.
Pakistan's reliance on foreign loans has almost doubled as there was a 73% increase in commercial borrowing during the first eight months of FY21 as compared to the same period of last year.
Under the International Monetary Fund (IMF) loan deal, Pakistan had agreed to restrict commercial borrowing that posed a risk to debt sustainability due to short-term maturity and high interest rates.
The government received another $300 million in new commercial loan from the Industrial and Commercial Bank of China (ICBC) in February, taking the total ICBC lending to $1.3 billion in the current fiscal year.
In addition to that, China provided $1 billion worth of SAFE deposit and $95 million in project financing.
China's continued financial assistance to Pakistan has helped in keeping the gross official foreign exchange reserves at around $13 billion despite suspension of the IMF programme, negative growth in exports and major debt repayments to Saudi Arabia and other creditors.
Pakistan has paid back the entire Saudi Arabian loan of $3 billion by taking loans from China.
During the past over two-and-a-half years, there had been no improvement in foreign direct investment and exports. But foreign remittances increased in double digits, which helped maintain the foreign exchange reserves at current levels.
Pakistan and the IMF have agreed to revive the stalled bailout programme, which will ensure continuity of budgetary support lending by other major lenders. The tentative date for the IMF board meeting is March 24 but the fund has not yet officially released the date due to some pending prior actions.
Standard Chartered Bank, London gave another loan of $80 million, taking its lending to Pakistan to $400 million in eight months. Multilateral development partners disbursed $2.8 billion in foreign economic assistance in the current fiscal year, which was around 55% of the annual target.
Amongst the multilateral development partners, the Asian Development Bank (ADB) provided $1.2 billion and the World Bank disbursed $887 million.
Pakistan expects some major programme loans from the World Bank in coming months, which may reverse the increasing reliance on commercial banks.
The Islamic Development Bank (IDB) disbursed $419 million in eight months and its lending is expected to pick up in the coming weeks.
The IDB is providing a trade financing facility of about $1.1 billion during the year 2021. The financing available through this facility will be utilised by Pakistan State Oil (PSO), Pak-Arab Refinery Ltd (Parco) and Pakistan LNG Ltd (PLL) for import of crude oil, refined petroleum products and LNG.
Bilateral project financing has almost dried up due to the maturity of China-funded schemes and reluctance of other bilateral creditors to extend loans due to their foreign policy priorities. The eight-month lending by the bilateral creditors stood at just $149 million, of which 64% was from China.
Published in The Express Tribune, March 18th, 2021.
Like Business on Facebook, follow @TribuneBiz on Twitter to stay informed and join in the conversation.
COMMENTS
Comments are moderated and generally will be posted if they are on-topic and not abusive.
For more information, please see our Comments FAQ