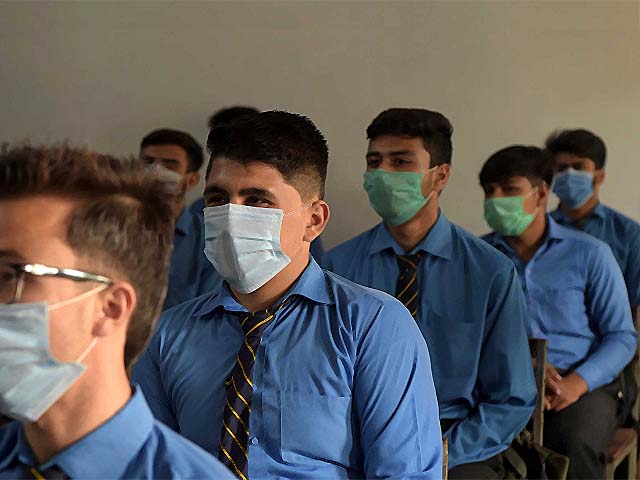 ---
Covid scare shuts more schools in K-P
Covid scare shuts more schools
---
PESHAWAR:
The provincial task force on Covid-19 on Tuesday decided to close down more schools in nine districts of the province including Peshawar, Charsadda, Nowshera, Mardan, Swabi, Kohat, Malakand, Swat and Dir Lower due to increasing number of coronavirus cases.
During the meeting chaired by Chief Minister Mahmood Khan, it was also decided to close schools in other districts as well where the organisers ratio of positive cases increases up to five per cent.
The provincial chief executive reviewed the overall situation in the province, steps taken by the government to contain the spread of the virus and arrangements made to deal with a rising number of patients.
The corona task force conditionally allowed holding the Derajat Festival and a jeep rally in DI Khan district, directing to strictly implement all the SOPs during the festival.
Read: New Covid curbs kick in
However, it was also decided that in case of non-compliance of SOPs, all the activities in the festival will be cancelled.
While expressing his concern on the increasing cases of Covid-19 in the province, the chief minister appealed to the general public to strictly comply with precautionary measures issued by the government in order to prevent the possible outbreak of the pandemic's third wave. He also urged upon the business community to cooperate with the government and administration in regards to the implementation of SOPs in markets and other business points.
On the other hand, Khyber-Pakhtunkhwa's Directorate General of Sports , in a notification issued stated that all kinds of sports activities throughout the province at tehsil and district level will remain suspended until further notice.
Published in The Express Tribune, March 17th, 2021.