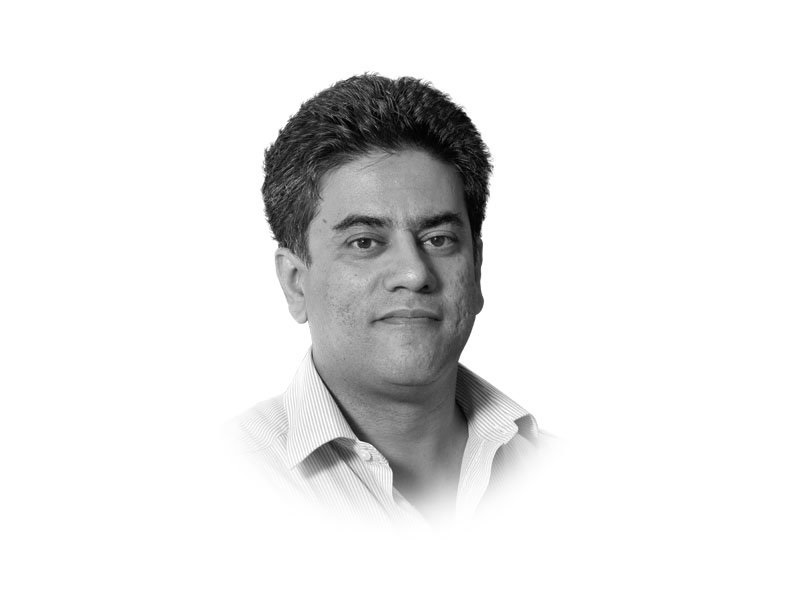 ---
As usual, the Aurat March, held by Pakistani women all over the country on International Women's Day (March 8) created a stir amongst various circles. Slogans raised and displayed by participants almost always rile up people from different schools of thought and this year was no different. This newspaper reported that the Aurat March 2021 after it was held in different cities of Pakistan, faced an "immense backlash" with some viewing the slogans and saying that it was an attempt to impose "Western debauchery" in Pakistan.
Members of the clergy attacked the march and claimed all that it stood for was un-Islamic. Right wing commentators and columnists rushed to condemn the march with some even suggesting that parts of the content that was displayed or the slogans raised at the march could be construed as blasphemous — a very serious charge given that blasphemy attracts the death penalty in Pakistan.
This is where the lines between fact and fiction were blurred. Social media went into overdrive as a number of the videos and posts, which have gone viral, aimed to smear the women's rights movement. But what is worrisome is that many of that content was fake or misleading or both. This is a very dangerous trend.
What was frightening was that people then reacted very strongly to the provocative but false postings and soon the whole issue snowballed into a fight between one school of thought and another. And into putting lives at danger.
The question of course is that whether this could have been avoided if a proper fact-check was done. For example, a clip that has been shared thousands of times on Twitter and other platforms purportedly shows participants of Karachi's march chanting slogans of a blasphemous nature. The claim was later proven false as the footage has been doctored to add the chants. This doctored video resulted in some people actually issuing death threats without bothering to check whether such slogans were actually chanted or not.
This particular video appeared during live coverage of the event taking place at Frere Hall. Twelve seconds into the doctored video after "Imran bhe bolay azadi" was chanted, there was an abrupt jump with fake subtitles added with the audio to make "Ansar" and "Orya" sound like something else. Ansar Abbasi and Orya Maqbool Jan, a columnist and a guest on TV shows respectively, routinely criticise the Aurat March movement. This mischief led to much anger and condemnation by those on the other side.
But when the organisers of the march in response released the original footage with subtitles to dispel the assertion, it took time for things to cool down. By then the damage had been done.
In another incident, images purportedly showed the French flag brandished at the Aurat March in Islamabad with social media users accusing participants of subscribing to a "foreign agenda" also went viral. However, the claim was false as the French flag has blue, white and red stripes. Whereas, participants held a flag with red, white and purple stripes. This was the banner of the Women Democratic Front, one of the main organisers of the marches in various cities. The organisation clarified the same in a tweet. But the damage had been done.
Another video claiming to show actress Mehar Bano defending LGBT rights while speaking to media-persons at this year's protest in Karachi was also doing the rounds. But the comments made by the actress were from last year. No one bothered to inquire on how authentic the video was. Unfortunately, the video spread like wildfire on Pakistani Twitter. The damage was done.
It is time to question the role played by certain quarters in spreading disinformation. Also, one has to look at how certain social media platforms are being used to spread hate and threaten the lives of people. In this what one must understand is that much of the fake news comes from social media or dubious digital platforms. Without advocating for more laws to check this trend (there are already too many laws in place), we need to start a national debate on how we can stop the spread of fake news.
The government can take the lead with the active participation of civil society. It could be a long and frustrating process but one that needs to be done. We owe this to ourselves.
Published in The Express Tribune, March 15th, 2021.
Like Opinion & Editorial on Facebook, follow @ETOpEd on Twitter to receive all updates on all our daily pieces.
COMMENTS
Comments are moderated and generally will be posted if they are on-topic and not abusive.
For more information, please see our Comments FAQ