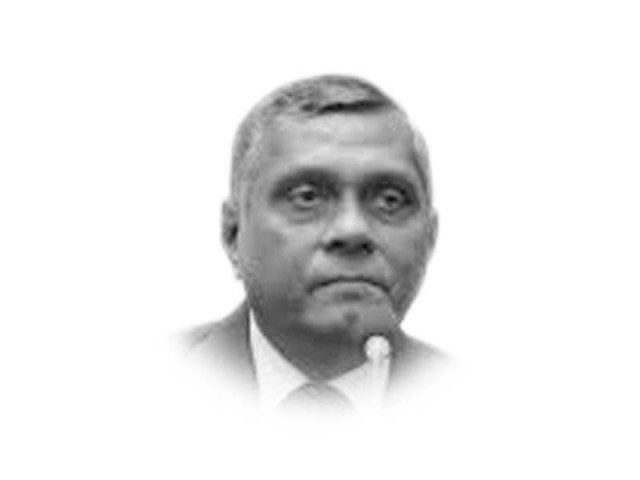 ---
The March 7 vote in Switzerland banning full face covering in public places by 51.21 voters in Swiss cantons will unleash a new debate on enlightenment and Islamophobia. The majority vote for 'burqa' ban is being termed a verdict against "radical Islam" by the far-right, spearheaded by the Swiss Peoples Party (SVP). Those against the vote for ban call it racist and intolerant to religious beliefs. The thin majority secured in the Swiss vote amid a 50.8% turnout does not reflect an overwhelming support in the country for a ban on full face cover in public places.
It is not just Switzerland which has banned veil, niqab, burqa or full face cover, other countries in Europe like Austria, Bulgaria, Denmark, France and the Netherlands have taken similar measures. Even Turkey had banned full cover face, or hijab, by the Kemal Ataturk regime only to be lifted by the AKP government of Tayyip Erdogan after its victory in 2002 elections. One needs to analyse why in the bastion of enlightenment retrogressive thought process has been unleashed and how the silent majority in the West can resist the rising tide of intolerance, racism and xenophobia.
Islamophobia in the West is not a new phenomenon. It got an impetus with the surge of immigrants from Muslim countries and political Islam. Insecurity, fear and anger about the rise of Islamic extremism and efforts made by a segment of Muslim immigrants to impose their own way of life on local people proved to be counter-productive and gave rise to the emergence of far-right groups in Europe avowing to preserve their culture and traditions. Referendum in Switzerland banning full face covering seems to be strange because in that country of 8.5 million people, hardly a couple of hundred women wear 'burqa' or take 'niqab' to cover their faces. While the referendum was not Muslims-specific, it was quite obvious that it meant to address them as unease prevailed in the Swiss society against such type of cultural expressions.
In a news item captioned, 'Switzerland to ban wearing burqa and niqab in public places' in an issue of The Guardian in March 2021, Les Foulards Violets, a Muslim feminist collective, said, "Muslim groups have criticized the ban. This is clearly an attack against Muslim community in Switzerland. What is aimed here is to stigmatize and marginalize Muslims even more." Likewise, Swiss Federation of Islamic Umbrella Organizations in a statement said, "This symbolic policy is directed against male and female Muslims. But it also damages the whole of Switzerland, which has undermined its own values by accepting the initiative." The hotel industry in Switzerland also expressed its opposition to the ban by arguing that it may reduce the number of Arab visitors. Those supporting the ban subscribe to slogans like "stop extremism" and state that the ban is not religion-specific but aims to stop violent street protesters and football hooligans wearing masks.
Whatever the reason to justify or criticise the March 7 vote, a debate has been unleashed on the perils of Islamophobia and a challenge to enlightenment which has, since centuries, reflected openness, broadmindedness, reasoning and tolerance. Yet, the influx of Muslim migrants in Europe questioned their culture which marked a sharp contrast with the culture of Muslims. As mentioned in The Guardian, "A video on the Swiss government's website explaining the arguments in favor of a ban proposed that religious veils like burqa or niqab are a symbol of oppression of women and aren't suitable in our society." And as reported in the March 7 issue of The New York Times, "The S.V.P. framed its campaign leading up to Sunday's vote as part of a war of civilizations" in which it was defending Switzerland against "the Islamization of Europe and our country". To win support from other parts of the political spectrum, the party also framed the initiative as liberating women from religious oppression and said it would help the police deal with hooligans in street protests and at sporting events. Some liberal-leaning Muslims supported the ban. According to Saïda Keller-Messahli, president of the Forum for a Progressive Islam, "What the full veil represents is unacceptable; it is the cancellation of women from public space."
If the clash of civilisations led to retaliation by the adherents of European culture, it is time some soul searching is done by saner elements who fear the surge of violence against Muslim population in the West. One can figure out three major factors which shape enlightenment and Islamophobia in the Western civilisation.
First, the age of enlightenment from the 17th century onwards led to innovation, reasoning, discoveries, the culture of research, democracy and religious tolerance but forces of fascism and retrogression also established their constituencies which led to the surge of Nazism and fascism culminating into the outbreak of Second World War. After the end of the Cold War, the conflict between Islam and the Christian West — described as the 'Clash of Civilizations' — came into the forefront as communism was no more a buffer between the two ideologies. That led to the surge of neo-Nazis, racist and far-right groups in the West targeting Muslim migrants who were accused of threatening the Western culture. It means that enlightenment which should have challenged the culture of intolerance failed in its purpose, enabling far-right groups to target what they called 'political Islam'. Attack on hijab, scarf, mosques, Islamic centres, minarets and other symbols of Islamic religion surged.
Second, one cannot just blame far-right groups in the West for fanning hatred and racism against Muslim migrants and those who converted to Islam. Also to blame are those among Muslims in the West who ridiculed the Western culture, taking advantage of tolerance and laws to preach Islam. Hypocrisy and opportunism shaped the mindset of such Muslim migrants who took advantage of immigration laws and democratic culture to preach their version of Islam. Criticising the Western people but taking economic benefits reflected selfish and opportunistic behaviour. The Western culture has tolerated immigrants from different religious and cultural backgrounds including Muslims along with their dress code and social habits. Imagine if 200,000 Europeans are living in Pakistan following their dress code as well as their religious and cultural ways of life. Will the local people tolerate them? How can then Muslims expect Europeans to tolerate their totally different way of life, eating habits, dress code, etc?
Third, intolerance, racism, xenophobia, militancy, extremism and radicalisation cannot be termed a new phenomenon and tend to permeate in all the world societies. Unemployment of youth, economic hardships and criminalisation of politics unleashing violence not only diminished an enlightened culture but also generated the feelings of Islamophobia which deepen threat perception in segments of Western societies vis-a-vis the surge of Islamic extremism. Certainly, intolerance and extremism is from both sides as Westerners feel threatened and insecure from the rising tide of Islamophobia. Likewise, Muslim migrants in the West feel concerned about their future generations when they have to encounter hate crimes and racist attacks.
Published in The Express Tribune, March 14th, 2021.
Like Opinion & Editorial on Facebook, follow @ETOpEd on Twitter to receive all updates on all our daily pieces.