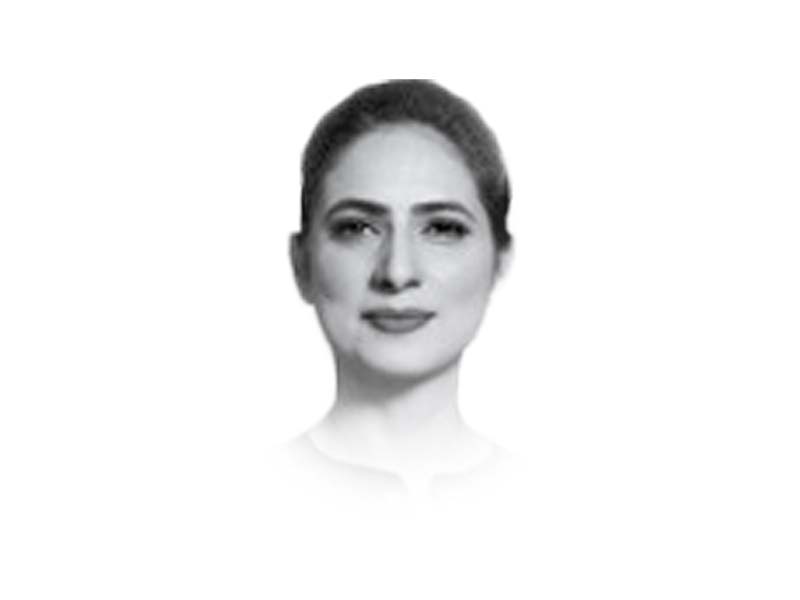 ---
Have you ever wondered how many Pakistani women can participate in economic activities to produce quality products and services if they are provided daycare facilities?
The Day Care Centres Bill, introduced by Senator Qurutulain Marri on November 12, 2018, was to bind public and private organisations to establish daycare centres to facilitate working women. However, there is no mechanism to monitor, facilitate, and implement the recommendations of that act.
Pakistan has slipped from the global ranking of 143 in 2016 to the global ranking of 151 in the World Economic Forum's Gender Gap report of 2020. Pakistan's global ranking in Economic Participation and Opportunity is 150, showing very limited economic opportunities for women in Pakistan at 32.7 per cent, and in Educational Attainment Pakistan's global ranking is 143.
Females make up half of the population of Pakistan. The participation of working women as breadwinners or secondary wage earners has progressively increased in urban Pakistan. The early years of a child are of vital importance. They need constant care, support, vigilance, and supervision. Women are the one who bears the child, feeds them and nurtures them.
Early childhood training plays an important role in healthy brain development and fuels the cognitive abilities of children. Medical science proves that parents' early bonding can affect their child's emotional behaviour, learning skills, growth, and development. The first three years are the dominating years for brain development. Different psychological and behavioural issues in children emerge from neglected parental care and attention.
A study of Nepal reveals that the eldest daughter is held responsible for taking care of the younger siblings and managing household chores for helping their working mothers. Similar conditions prevail in other South-East Asian countries, and the primary childcare responsibility is transferred to grandparents, aunts, neighbours, and older children of working mothers.
A cost-benefit comparison done in the banking sector of California by Cynthia Ransom and Sandra Burud indicated increased employee productivity, decreased absenteeism, and reduced operational cost with on-site daycare centers.
Rachel Connelly, Deborah S DeGraff, and Rachel A Willis, author of the book Kids at Work: The Value of Employer-Sponsored On-Site Child Care Centers, mentioned the effectiveness, profitability, and affordability of on-premise daycare centres.
The female workforce plays an important role in the economic development of any country. According to the International Labor Force (ILO) report, the ratio of female workforce participation has increased to 25 per cent in recent years, yet the contribution of the Pakistani female workforce to the national economy is about 30.14 per cent, and only 25 per cent of the women with a university degree are working.
The World Bank's development initiative in Latin America and the Caribbean for educating and providing skills training to women while providing transportation and daycare facilities increased women's decision to follow their career and led to a decline in poverty.
The International Monetary fund reports that by decreasing the gender gap, Pakistan can raise its GDP by 30 per cent.
The Women's Day was celebrated across the world yesterday i.e. March 8, 2021. The UN women theme for the Day this year is "Women in leadership: Achieving an equal future in a COVID-19 world" and is meant to celebrate the contributions of women and girls towards overcoming the challenges of Covid-19 and creating an equitable, sustainable, and humane world.
Women heads of states, giving priority to lives over economic outcomes, performed better than their male counterparts in dealing with the historic public health and economic challenges caused by the Covid-19 pandemic, proving that gender does matter in making vital public decisions.
Various experts observe that economic growth is inversely proportional to gender inequality. Gender inequality hits economic growth directly, and women's empowerment can bring enormous social and economic benefits.
The Day Care Centres Act, 2018 binds all public and private organisations to establish daycare centres, yet a survey of the current situation of implementing the said act reveals a dismal picture. Most of the public and private organisations still lack a daycare facility. There are very few public and private organisations that provide a quality daycare centre to facilitate Pakistan's working women. Some of the daycare centres are not affordable, some provide poor services in terms of hygiene and nutrition, and a few are reported to be outright abusive.
Investment in women's economic empowerment is essential to bring sustainable and equitable progress for our globalised economy.
The federal and provincial governments in Pakistan must establish a body comprising government officials and civil society members to monitor, facilitate, and enforce the Day Care Centres Act, 2018 in public and private organisations to facilitate working women.
Pakistan loses a leader when a Pakistani woman fails to serve the nation because of the lack of a daycare facility.
Published in The Express Tribune, March 9th, 2021.
Like Opinion & Editorial on Facebook, follow @ETOpEd on Twitter to receive all updates on all our daily pieces.