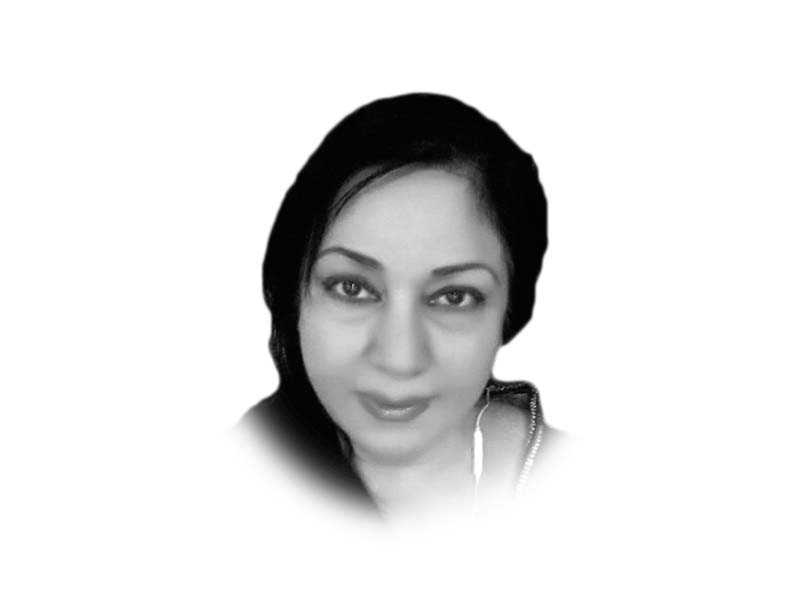 ---
As stated in the policy paper issued by the White House on March 3, Interim National Security Strategic Guidance has been issued to convey President Joe Biden's vision for how America will engage with the world.
The policy guidelines focus on six major areas including renewing the enduring US advantages so that she can meet today's challenges from a position of strength; building back better economic foundations; reclaiming her place in international institutions; lifting up values at home and defending them around the world; modernising military capabilities, while leading first with diplomacy; and revitalising America's unmatched network of alliances and partnerships.
Threats or challenge to US interests include the global pandemic, growing rivalry with China and Russia, terrorism, cyberspace, climate emergency, rising nationalism, a battered economy, racial justice, receding democracy at home and abroad, authoritarian states and technological competition.
The panacea to deal with the challenges the US administration faces has been found in boldly engaging the world to keep Americans safe, prosperous, and free. It requires a new and broader understanding of national security, one that recognises that America's role in the world depends upon its strength and vitality at home.
Democracy has figured out prominently in policy guidance. Biden has acknowledged that democracies across the globe, including within the US, are increasingly under siege. He feels that democratic nations are increasingly challenged from the outside by antagonistic authoritarian powers. Anti-democratic forces use misinformation, disinformation, and weaponised corruption to exploit perceived weaknesses and sow division within and among free nations.
Now we come to specific areas to decipher the policy and how it could affect our own region.
Foremost is China. Biden feels that China, in particular, has rapidly become more assertive. It is the only competitor potentially capable of combining its economic, diplomatic, military, and technological power to mount a sustained challenge to a stable and open international system.
Russia remains determined to enhance its global influence and play a disruptive role on the world stage. Both Beijing and Moscow have invested heavily in efforts meant to check US strengths and prevent it from defending key interests and allies around the world.
Grouping Iran and North Korea into the next challenge, Biden thinks that these regional actors continue to pursue game-changing capabilities and technologies, while threatening US allies and challenging regional stability.
Terrorism and violent extremism have also been included in the threats posed to American interests.
Biden's response policy hinges on three broad principles: defend and nurture the underlying sources of American strength; promote a favourable distribution of power to deter adversaries from directly threatening the US and her allies; inhibiting access to the global commons or dominating key regions; and lead and sustain a stable and open international system.
Another advanced shared objective is strengthening Nato, trans-Atlantic cooperation with the UK, Indo-Pacific alliance by deepening partnership with India and working alongside New Zealand, Singapore, Vietnam, and other ASEAN member states.
In the Middle East and West Asia, two factors have emerged prominently — the guarantee to Israel's security through the Abraham Accords and wrapping up from Afghanistan. The message for Arab states is, however, conditional.
Biden reiterates that the integration of Israel with its neighbours and resuming US role as promoter of a viable two-state solution will be ensured. The US will work with regional partners to deter Iranian aggression and disrupt Al Qaeda and related terrorist networks and prevent an ISIS resurgence. In the same breath, Biden indicates that he will not give US partners in the Middle East a blank cheque to pursue policies at odds with American interests and values. On Iran, he hints that US will pursue principled diplomacy to address the Iranian nuclear programme and its other destabilising activities.
For Af-Pak region, there is a silver lining in the policy paper. Biden has clearly articulated that the US should not, and will not engage in "forever wars" that have cost thousands of lives and trillions of dollars. The US will work to responsibly end America's longest war in Afghanistan while ensuring that Afghanistan does not again become a safe haven for terrorist attacks against the US.
We had done an analysis of Biden's projected policy in January, before his inauguration, which was published in a Pakistan newspaper, and would summarise the recommendations, as these remain relevant after the policy's promulgation. These are enumerated below:
The current momentum of the Afghan peace process is witnessing spoilers in the Afghan government and the Indian strategic community who feel that the trajectory of US policy in Afghanistan will leave little room for the Doval boys to keep the Af-Pak region boiling. Biden's policy to get out of "forever wars" provides Pakistan a leverage to work with his administration for enduring peace.
Another area where Pakistan can push is human rights and the treatment of minorities under the Modi regime in India and Indian Occupied Kashmir (IOK). Major think-tanks providing input for the Biden team have recommended that while India remains a staunch ally of the US, especially in the Indo-Pacific, its human rights record and treatment of minorities under the Modi regime is creating anxiety in decision-making circles in the US, and, that India has to mend its policy on minorities, especially Muslims.
Pakistan needs to encourage and activate its diaspora in the US as well as lobbyists to keep reminding the Biden team and staunch supporters of human rights of the Democratic Party in Capitol Hill about their stance on atrocities and human rights violations in IOK.
Pakistan's next important area of converging interest with Biden's team should be the new Middle East being shaped by the Abraham Accords. Pakistan enjoys a special place in the Middle East across the great divide of the Persian Gulf and has maintained a balanced policy in the region. Pakistan's geostrategic position in the region, combined with it being the only nuclear Muslim country, has placed it as the new pivot in the Abraham Accords. While the US has looked for strategic threat reduction of its allies in the Middle East, Pakistan will figure prominently in the changing dynamics of the region.
The toughest call for Pakistan will be to look for a balance in the US-India and the US-Pakistan relations. While Pakistan can leverage its position in Afghanistan and the Abraham Accords, the US-India strategic partnership and collaboration in the Indo-Pacific region is something that will remain a big challenge for Pakistan. The Pak-China friendship and strategic cooperation vis-à-vis the Indo-Pacific alliance will limit Pakistan's space, especially if other countries in the West and South East Asia start bandwagoning with the Quad. However, Biden's choice of following Trump's hard policy on China or softening of the policy will dictate the contours of the environment in the region.
In a nutshell, Pakistan has substantial leverage to cooperate with Biden's team, especially in areas of convergence, as highlighted earlier. Pakistan needs to analyse the possible scenarios emerging out of a change in the White House, and galvanise its intellectual community and Pakistani diaspora in the US to maintain a balanced policy.
Pakistani security community and Foreign Office should go through the document to draw suitable conclusions, especially on how Pakistan's leverage in the Middle East and Afghanistan can be maximised.