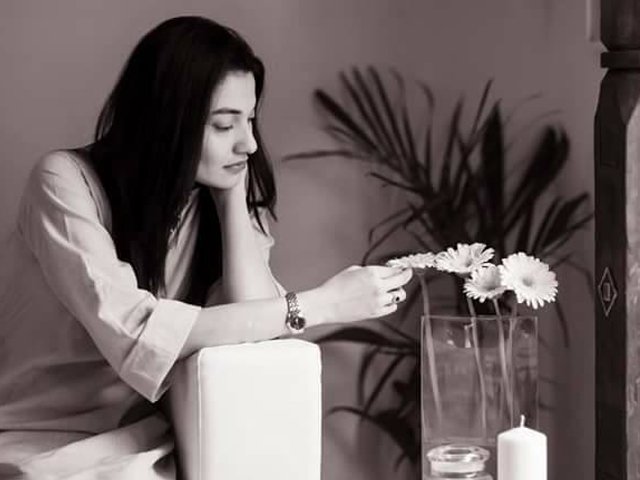 ---
It has been 13 years since motivational speaker Muniba Mazari met with an accident that changed her life. Known as an artist, activist and United Nations (UN) Ambassador, she has often talked about how everyone deserves to be loved, irrespective of what circumstances they come from.
Since the accident, the now 33-year-old has expressed her gratitude for how far she has come and what she learned along the way. Taking to Instagram, Mazari shared a collage of pictures from the time of the incident: a battered car and a picture of her from recent times. "13 years - on this day! Alhamdulillah," she penned, adding, "What did I learn? Sabr (Patience), tawwakul (trusting the Divine flow) and Shukr (Gratitude)."
Last year, while delivering a speech at an episode of UN Women's Hand Over the Mic, Mazari talked about her experience. She recalled being bedridden and repeatedly told by people around her that only by some 'miracle,' would she start walking again.
"I had started to believe it that maybe one day, I will be 'me' again. Now I realise I was treated as a patient, instead of a human being, who was still alive; who was unsure of herself," she said. "Then, when I sat on the wheelchair for the first time, I realised that you know what, with all the pain - physical and emotional - here I am still breathing. I am the miracle myself. I am not going to wait for a miracle. I am not a patient anymore!"
Muniba Mazari continues to inspire, this time through art
Mazari also discussed how being treated as someone special by takes a different kind of toll. "Then, I witnessed another extreme. I have seen people saying, 'Oh, please pray for us because you are in the wheelchair and God really loves you. They put you on a pedestal where you are a superhuman; where you cannot dare to make mistakes. You cannot feel vulnerable. You are the epitome of grace and inspiration, 24/7. That really wears you down," she said.
Adding on, the singer concluded, "There has to be a middle ground for all differently-abled people. We, too, are humans. We don't feel inspirational all the time. So give us that margin of being humans."
Have something to add to the story? Share it in the comments below.