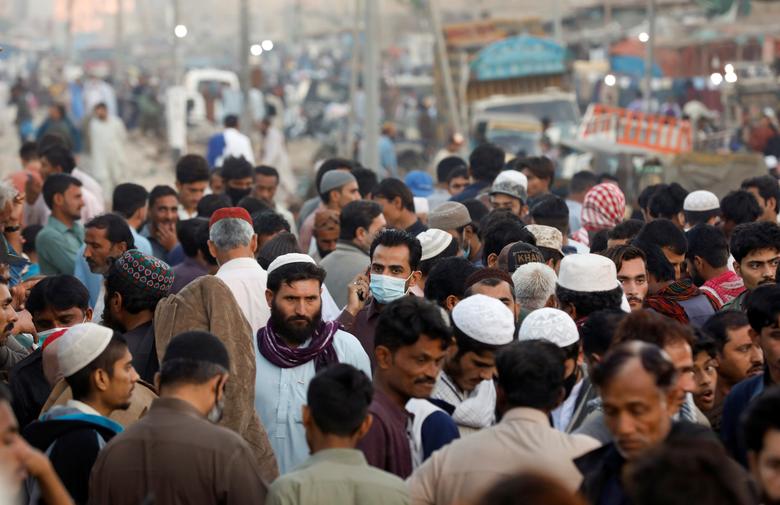 ---
Pakistan confirms spread of UK variant
Confirmation from ministry includes country in a bracket of 92 nations, where strain has been detected
---
ISLAMABAD:
The national health services ministry has confirmed the detection of SARS COV-2 (VUI-202012/01) variant of the novel coronavirus, commonly referred to as the "UK strain", in the country, but stressed that it was monitoring the situation through a robust surveillance system.
The confirmation from the ministry includes the country in a bracket of 92 nations, where the UK strain has been detected. "The VUI-202012/01 strain is now being seen across the world and continues to be detected in samples in Pakistan," the ministry said.
"While this strain does not cause more severe disease, there is evidence that its transmission is faster," the ministry added.
"This highlights the need to continue following prescribed SOPs and guidelines issued by the government and to get vaccinated when your turn comes."
Medical experts in Britain identified the new variant – also called B.1.1.7 with a large number of mutations – in the autumn of 2020. This variant spreads more easily and quickly than other variants, the experts had warned.
In Pakistan, the government had initiated the vaccination campaign to immunise the population against coronavirus. The campaign started with inoculation of the frontline health workers on a priority basis, from Feb 3.
Next month, jabs will be administered to people 65 years of age. The National Command and Operation Center (NCOC) – which supervises the government unified effort to contain the spread of the Covid-19 – reviewed the vaccination campaign in its morning session on Saturday.
"The session took detailed stock of epidemic curve chart and the national vaccine strategy where provincial representatives of all federating units, including that of Azad Jammu and Kashmir (AJK) and Gilgit Baltistan (GB) participated via a video link," said an NCOC statement.
The meeting was apprised that all the federating units had geared up adult vaccination centres (AVCs) and arrangements to conduct mass vaccination.
The forum was briefed that the new AVCs were being set up to enhance existing inoculation capacity. The provincial representatives briefed the forum that training of adequate staff was being carried out in varying working durations to ensure maximum and swift build-up of trained workforce.
The forum was told that the AVCs would be made fully air-conditioned. The forum was also told that along with capacity and resource enhancement, per day vaccination of individuals would be ramped up to yield maximum dividends of the national vaccination programme.
(WITH INPUT FROM APP)