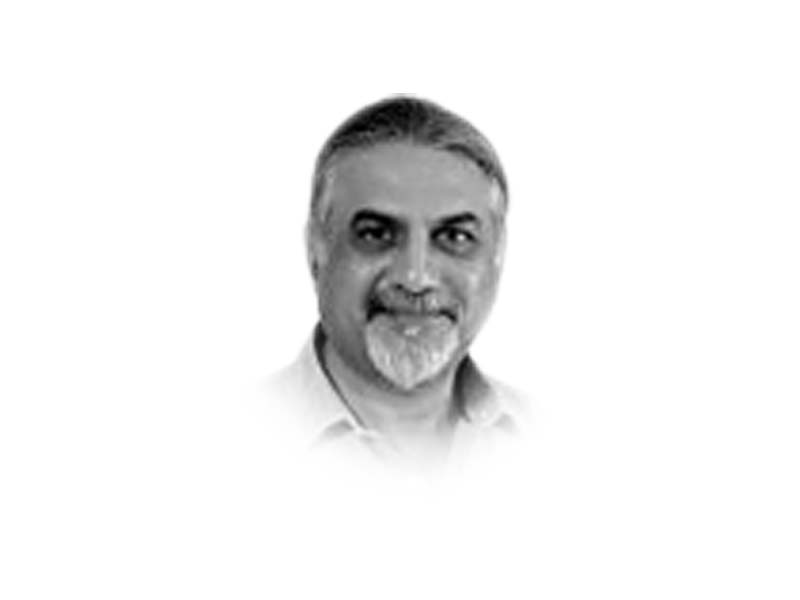 ---
The FATF gave us a fourth extension to complete its 27-point action plan. This has dampened the mood of many in the country. The general feeling is that as long as the country is abiding by the FATF-given mandate and demonstrating continuous progress in meeting the desired goals — and that too in pandemic-hit difficult times — its economy must be given the relief it deserves. All countries during this difficult time need the support of international institutions. How else would the world move to a post-pandemic recovery? Is the US ready to lead that recovery?
The world is looking with hope at the changeover of the American Presidency. This change is being seen as a great driver to broadly affect many areas that were either made controversial or were neglected by President Biden's predecessor. To manage the Trump-induced ailing world order, President Biden must give priority to certain issues, including: strengthening its allies and partners; extending help and support to the weak states whose economy during the pandemic has been badly bruised; strategising to counter authoritarianism worldwide as it eats into liberalism and the growth of democratic process; regaining its own reputation as the main actor in the global order by extending an olive branch to both Russia and China and integrating them in the global aspects of the order; replacing its own policy of unilateralism with multilateralism applying pushbacks, compromises and incentives as great strategic tools to bind the world together; stopping to carelessly invade countries to push its own unilateral agendas; stopping to weaponise its economic policies by overusing sanctions and tariffs; and most important of all, before starting the management of order externally, it must internalise and get its own house in order first.
By abdicating global leadership under President Trump, the US allowed the emergence of regional hegemons like India in South Asia, Saudi Arabia and Turkey in the Middle East, and resurgent powers such as China and Russia to extend their spheres of influence. Under President Trump's policies of 'internalisation' and 'America first', the US administration showcased more change than continuity, but with Biden coming back to White House, the US is more likely to fall back to the old ways of Democrats reliance on 'more continuity than change'.
In a nutshell, the hope is that with the change in the Presidency, the world will witness a change in the character, direction as well as purpose of the US foreign policy. The term 'global engagement' may be heard more often and all the international issues may witness more purposeful US engagement. The character of US foreign policy suffered with much impulsivity and unpredictability much like the character and personality of US President but this may change now.
The US will have to recognise that the world has gone multi-polar and the participation of other powers in framing and resolution of international issues is an absolute necessity. President Trump gave enough time and space to the other powers to develop their 'spheres of influence'. Under him, the US was also not able to set best personal examples and its credibility as the world's sole superpower was damaged. The allies were left to fend for themselves and the restrained role that the US played in the international system under President Trump only encouraged the propping up of regional hegemons and the expansion of the interests of other powers and their area of influences.
Under President Biden, the US may revert back to playing more active role in the world politics by building bridges with its allies and in this context together with them once again lead the economic growth and modernisation of the world of which other powers would like to become an essential part and invest. Ideally, these powers would like to become part of the system like before and challenge it by not remaining outside but from within. That would mean competition and not confrontation, peace and not conflict.
Biden will surely be relooking at the national security priorities of the US. The non-traditional threats which were not given any importance by the Trump administration may once again be given the due attention that they deserve. America's poor preparation to meet the Covid-19 crisis and its walkout from being part of a global shield against climate threat are gifts of the Trump administration. Undoing the National Security Council's pandemic directorate did not prove the right cut to increase savings but an act that cost more American lives.
Similarly, threats such as increased carbon emissions, viruses and cyber-attacks may also get additional attention and importance under Biden. The very fact that the US National Security Strategy of 2017 gives no reference to climate change speaks of the little importance that Trump administration gave to a subject of serious threat to the world. Biden is most likely to present and promote future pandemics and climate change as collective and shared world challenges and will look up to greater participation by all other countries in making the world more secure.
It is hoped that Iran's nuclear negotiations will also be back on the table. Biden would not like to sideline Iran and push it to become part of a new emerging alliance with Beijing and Moscow. The political and economic implications of such an alliance don't suit America especially if it takes a greater anti-American tone. Greater reliance on making up the lost diplomatic ground may also emerge as an important Biden foreign policy tool. Through these alliances in Asia and Europe, Biden would like to gain diplomatic ground lost to China which has invested billions into developing countries and thus created more diplomatic posts around the world than America.
Biden may also reintroduce the 'arms control diplomacy' which President Trump gave up. New START treaties with Russia and China may be offered to recreate semblance of a different and more peaceful world for which all major powers must take the responsibility and stand up for.
It is hoped that under Joe Biden, America will make a great shift from having a commander-in-chief with no public service and experience (President Trump) to having a commander-in-chief who started his public service in the 70s and who has been a chair of Senate Foreign Relation Committee and who has been a vice president for a long time and who understands the demands of US national security and the world security much better than his predecessor.
Biden has witnessed and experienced the effects of over-militarisation of the US foreign policy. He is much experienced to understand what benefits the US and the world can draw if he is able to correctly balance 'US over ambition' against 'US limits'. Geopolitical competition with rising China and a resurgent Russia will continue unabated but in areas where the challenges the world faces are combined, Joe Biden it is hoped will integrate and bind the world more than divide it.
Published in The Express Tribune, February 28th, 2021.
Like Opinion & Editorial on Facebook, follow @ETOpEd on Twitter to receive all updates on all our daily pieces.