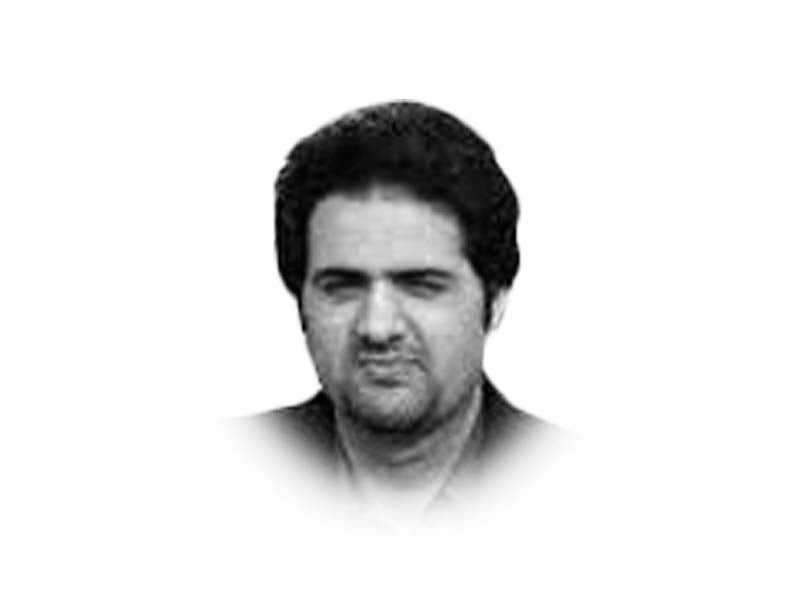 ---
Karl Marx had warned against capitalism's dangerous ramifications and had predicted that the capitalist system was destined to implode. Nation states, corporations, and individuals are all on an unabated quest to maximise their wealth. But that quest is brutal, ugly, and quite vulgar to an extent that we have actually lost the sense to detect the vulgarity. Because we humans have maximised our own species at the cost of countless others, there is ever more noise and greed, and as a result, ever more competition.
The video of Dananeer Mobeen became viral not because there was something of substance in it but because of her pretentious accent. The outlandish video brought her fame and eventually a paycheck by some major brands.
A little story here would come handy to understand the sinister nature of this business model. I was once traveling to Pakistan from America. A young man living on my street in Pakistan had come from England a week earlier. He was kidnapped for ransom. My family didn't want me to travel to Pakistan as they thought people might kidnap me too. I was told there was a syndicate of kidnappers. Small-time kidnappers kidnap foreign returned supposedly rich people and sell them out to bigger kidnappers for a small amount, who then further sell them out to bigger bidders. By the time a family receives the call for a hefty ransom, the kidnapped person has changed five or six hands.
Just like energy does not disappear but changes form; greed also doesn't disappear but rather changes methods to extract money. Back in the day, businesses tried to advertise their product. Today, any nonsense that captures attention is advertised. Because what is being advertised is not the product; the viewer is the product. Yes, you are the product. Everyone is on a quest to convince you to "subscribe" to their YouTube channel where they can make money. But there is a more sinister relationship here: as a product, you are sold to a much larger system, which will use your data to be sold to other corporations that can target you with their ads. You are the only product that is sold not with advertisement but with secrecy. Even condoms are advertised in the Islamic Republic.
Those ads appear on the most watched videos. To gain our attention, individuals create content that is vulgar and outlandish in nature. And that is where we should blame ourselves because we have an attention span of hours for content devoid of any substance. No wonder, YouTube has created celebrities we otherwise wouldn't even sit down with for an intelligent conversation. These nonsensical vlogging celebrities are exactly like those small-time kidnappers. They gain your attention with their ridiculous videos, where your data (attention) is sold to bigger buyers, who are larger than many strong nation states. What Facebook did to Australia days ago is a strong testament to the previous sentence. We are their reluctant products and they are indulged in a monologue with us to facilitate the transaction. And we don't even get so much as a receipt, perhaps because the product is not paid for.
No wonder a 2019 survey found that more kids in America and England want to be YouTubers rather than astronauts or athletes. When Neil Armstrong walked on the moon, a generation of young people was inspired to be astronauts. But then came YouTube and today's stars are not in outer space but on a screen monologuing with us. Being driven by money is not as wrong as losing the sense to detect vulgarity. But then it is a vicious cycle; the absolute and aggressive run for money cause people to lose the taste for substance and depth. Whatever sells becomes the rule of thumb, even when the product is us.
Published in The Express Tribune, February 25th, 2021.
Like Opinion & Editorial on Facebook, follow @ETOpEd on Twitter to receive all updates on all our daily pieces.