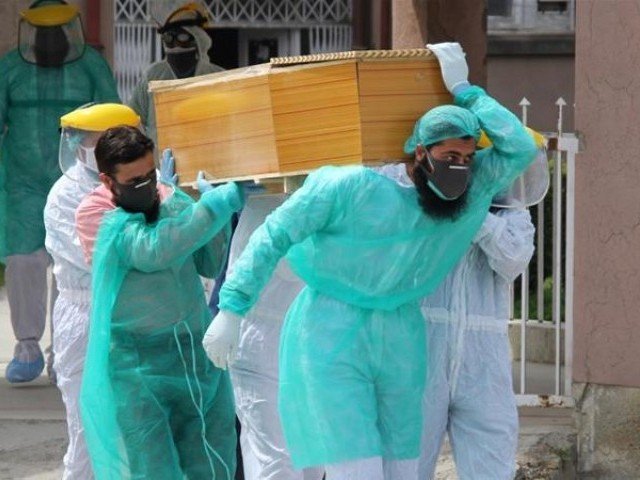 ---
Punjab sees highest deaths in last 24 hours: NCOC
Pakistan recorded at least 50 more fatalities a day ago, out of which 32 occurred in Punjab
---
ISLAMABAD:
Punjab recorded the highest number of Covid-19 deaths over the last 24 hours, followed by Sindh, the National Command and Operation Centre (NCOC) informed on Wednesday.
Pakistan recorded at least 50 more fatalities on Tuesday, out of which 32 occurred in Punjab. The country's death toll has now reached 12,708.
The country's nerve centre for Covid-19 response added that the total number of active cases in the country currently stood at 23,665, with at least 1,196 cases recorded in the last 24 hours.
According to the NCOC, about 38,453 tests were conducted across the country on February 23, of which 1,196 came out positive, taking the country's tally for cases so far reported to 574,580.
Also read: Pregnant women infected by Covid-19 at higher rate, reveals study
Deaths
Out of the total number of deaths, 5,269 deaths have occurred in Punjab, 4,301 in Sindh, 2,050 in K-P, 494 in Islamabad, 199 in Balochistan, 293 in AJK and 102 in G-B.
The NCOC stated that of the 50 fatalities reported on January 30, eight were reported in Sindh, 32 in Punjab, seven in K-P, one in Islamabad and two in AJK.
Recoveries
According to the NCOC, the total number of recovered patients recorded in the country stands at 538,207.
Pakistan has so far conducted about 8,790,986 Covid-19 tests. There are about 631 hospitals with Covid-19 facilities and around 2,084 patients admitted across the country.