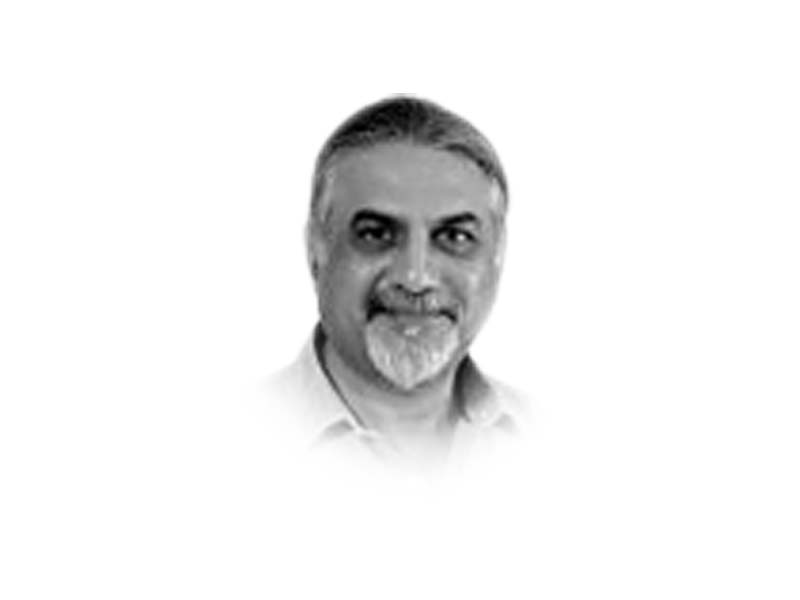 ---
Our neighbour Iran is a country having the greatest potential to alter the strategic environment around the Persian Gulf. Not just Iran but the capabilities of all the neighboring states interest Pakistan and therefore we must give our diplomatic and strategic relations with these states the highest priority. Like any other country Pakistan will keep a keen eye on the changing political and military environment in the region and will continue to plan its diplomatic, strategic and military responses accordingly. Late 2019 when there were tensions between Saudi Arabia and Iran, Pakistan with the tacit approval of Saudi Arabia engaged in a diplomatic attempt to lower down tensions between the two countries. This in an immediate context explains the direction of Pakistan's diplomatic and political engagement with Iran and its strategic interests in the Persian Gulf.
The assassination of Mohsen Fakhirzadeh, the general in Iran's Revolutionary Guard Corps, on Nov 20, 2020 had added a new twist to the evolving worldview on Iranian nuclear capability. The most critical thing about that assassination was the timing as it came just weeks before the new US President was to occupy the White House. Besides anything else, the motive of the assassination could be to create suspicion in the minds of both the main actors in JCPOA (Joint Comprehensive Plan of Action). If the perpetrator of that crime was Israel, has it achieved its goal? What are Iran's geopolitical and geostrategic concerns?
Iran's conventional military capability is weak and outdated and thus its idea to seek nuclear capability as a deterrent against an American preemptive war is popular with many Iranians. Correspondingly, Iran has very little to show as its national achievements given the continued sanctions and international isolation. This keeps its well-educated population away from the global community and economy to make any contributions of significant value. Iran is also conscious of Israel's aggressive designs and might want nuclear weapons to deter possible Israeli military action and thus achieve strategic parity with Israel. One must also not forget Iran's strategic fears as it has nuclear Russia to the north, nuclear India and Pakistan to the East and nuclear China not too far away.
All this means that Iran must make a strategic choice: either gear up to talk to the new US administration on the removal of oil and banking related sanctions; or consider continued military buildup and take revenge from those who have challenged its sovereignty and its prestige. On the American side the incoming President is taking time to gauge the Iranian mood and wants to be very sure of what Iran will bring to the negotiating table so as to create favorable conditions for revival of JCPOA. In short term, Iran must choose between the impulse of revenge or economic relief. Most likely, it is the economic relief that will guide Iranian policymakers to take a decision on JCPOA. Simultaneously, the Iranians will wait to take their revenge as well.
Persian Gulf showcases a continued contest between Iran and the American allies (Saudi Arabia, UAE, Kuwait, Qatar, Oman, Bahrain and even Iraq). To ward off any military challenge from Iran, the US continues to maintain a troop level of around 60,000 in these countries as well as Afghanistan. But Iranian military response has never been conventional. It continues to maintain the ability to harm and destroy the global commerce. This it has already demonstrated by attacking Saudi tankers in the Gulf in June 2019 and also by attacking the Saudi energy infrastructure (Khawais and Abqaiq) in Sept 2019. What it did last year was to demonstrate to the US that it can harm the interests of its allies and can make the US answerable to its allies on whether the security guarantees that the US is giving to them are really true.
The whole question of economic revival or escalation and retaliation can be seen in the context of Iranian response to the assassination of Gen Qasem Soleimani in Jan 2020. He was the IRG Commander and a big name in the Iranian policymaking. Iran responded two weeks after his assassination by attacking two military bases in Iraq where there were no American military casualties. The international media even picked up the story that the Americans were already onboard on this put-up show as they wanted to give Iranians a face-saving opportunity to revive their lost prestige. Was this story line true or not is not known but what is known is that it has now been almost a year since that assassination and Iran has been quiet on that affair and has moved on.
America retains three high-profile objectives concerning Iran, including a long-term regime change plan to bring a systemic change in Iran; block its way to nuclear weapons with whatever means; and prevent it from exporting terrorism.
So far the US has been responding by trying to tackle the Iranian militias in Iraq and the Iranian-supported Houthis in Yemen and contain Hezbollah in Lebanon. As much as Iran continues to invest in proxy wars and avoid direct military confrontation with the US and its allies, the Americans are doing the same. So, despite the time-to-time international hype and concern about a likely military confrontation between Iran and the US and its allies, history tells us that it is most unlikely. Any change in the current and established course of action will entail significant costs and both Iran and the US would like to avoid that.
Pakistan would not want the start of another American war in the region. With its neighbour being the target, Pakistan knows that it would eventually be sucked into the war directly or indirectly. So, its most immediate concern is the prevention of any such war.
Pakistan's another strategic concern is the security of CPEC. Pak-Iran border remains porous and any Indian attempt to utilise that border to harm CPEC projects remains the most important strategic concern for Pakistan.
Iran is most likely to wait for the new American administration to settle down and depending on what kind of olive branch the new administration extends to Iran it will develop its response.
Pakistan has its Shia fault-line and Pakistan is aware how that may be exploited to develop a friction. India has always viewed this as a soft underbelly of Pakistan that it may target. But this fault-line even when exploited in the past has only caused minor tremors and not the major earthquake that the Indians desired.
Recent diplomatic shifts in the Gulf may not leave Pakistan with the room to maintain the neutrality of foreign policy in the Middle East.
Lastly, the nature of international relations is that it throws up surprises. In a regional and international system that continues to evolve, ideas, concepts and relations change. Only those countries make the right strategic choices that continue to follow the changing tendencies and make the best strategic choices in the given circumstances in the interests of their states.
Published in The Express Tribune, February 21st, 2021.
Like Opinion & Editorial on Facebook, follow @ETOpEd on Twitter to receive all updates on all our daily pieces.