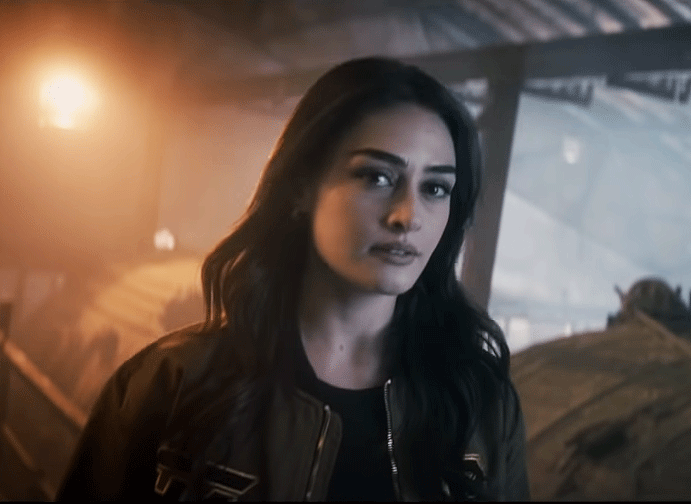 ---
KARACHI:
While every team participating in Pakistan Super League (PSL) tries to up its audio-visual game every year, Peshawar Zalmi has been miles ahead of the curve. Not only when compared to the rest of the teams but what the rest of the music and video industry is churning out. Their 2021 anthem Kingdom produced by the young maestro Abdullah Siddiqui ft Altamash is easily the most creative and cutting edge audio-visual presentation to come out in six years of the league.
Not only does Siddiqui have the capability to turn sand into gold, but the electronic music genius is also an equally promising and prolific songwriter whose style just keeps getting better. Kingdom is a fascinating mix of electronic music and heavy rock vocals that progresses like a medieval sacrificial ritual with everything breaking through the roof towards the end.
Couple that with cricketers visually treated like film heroes and divas such as Esra Belgic, Mahira and Hania Aanmir making compelling entrances in and out of the frame and you have enough style to match Siddiqui's excellent conception. However the brilliance of Siddiqui and more importantly PZ is an extension of a larger issue, and now a major discussion around the PSL anthem(s).
From veterans accusing each other of initiating PR campaigns to pin down each other's music to the post-colonial deconstruction of the Punjabi language, we have seen it all in PSL. Ali Zafar, Fawad Khan, Akhtar Chanal, Asim Azhar, Ali Azmat, Naseebo Lal, Aima Baig, Faakhir, Young Stunners, Call and others have contributed to this particular kind of music that happens every year under the PSL umbrella.
This marriage between cricket and music is always celebrated if not appreciated. More so during the PSL which enables spectators from different cities to engage in a turf war through memes; a clearly more entertaining byproduct of the PSL extravaganza than any official anthem.
One might argue that Ali Zafar's Seeti Bajaygi was a great song. It had all the filmi elements of drama and dhoom to cook up a family-friendly entertainment representing Pakistan. Maybe that's what PSL needed when it was starting out as a vessel for international players and spectators. But the franchise and its appeal have changed over time and the league has gradually inched away from just being an apparatus for promoting soft image.
Philosophically speaking sports is the last thing that can be ever used to promote peace, diplomacy yes but not really peace. In fact, Orwell went to the limit of saying 'sports is war minus the shooting'. You might argue that the world has realised the importance of harmony since the two World Wars but conceptually speaking, sports is very tribal, regardless of whether it kicks off by an SRK item song, a weird ABBA comeback or a sacred sacrifice. Something that PSL is naturally picking up on since the game was plagued by the Bollywood bajas and budgets.
Bollywood gave us a formula that we mimicked to our advantage but somewhere in the middle, mostly due to the pressure of turning such platforms into Pakistan Day tableaus, aggression was replaced by festivity. Thankfully enough Xulfi heard our Call to rescue and came up with a ferocious yet groovy Hum Zalmi anthem for Peshawar Zalmi in 2019, the song apart from being really catchy set the tone (for PZ at least) of angry and power-packed anthems.
A year later my personal favourite, and mostly very lazy, disinterested but brilliant rappers, Fortitude – Pukhtoon core built upon that with swag. This year Siddiqui's reign is here to stay; the king of Pakistani electronic music has arrived via Peshawar.
Have something to add to the story? Share it in the comments below.