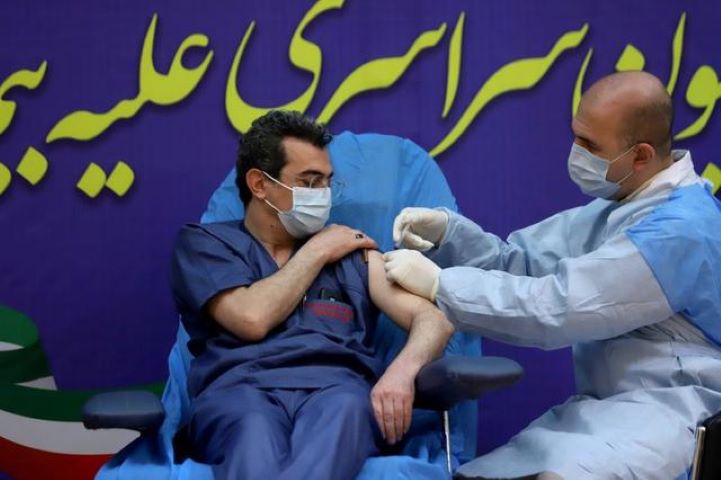 ---
In a bizarre claim, an Iranian cleric has said that people who are vaccinated for coronavirus have become homosexuals and asked his followers not to interact with them.
Ayatollah Abbas Tabrizian from holy city of Qom wrote on his Telegram social-media platform: "Don't go near those who have had the Covid vaccine. They have become homosexuals," according to a report published in Jerusalem Post.
The cleric has nearly 210,000 followers on his Telegram account. Tabrizian has a history of derogatory opinions about Western medicine.
Last year, a video showed him burning Harrison's Manual of Medicine and saying that "Islamic medicine" had made such books "irrelevant," according to an article on the website of Radio Farda, the Iranian branch of the US-funded Radio Free Europe/Radio Liberty broadcast service.
"Actually, his goal of spreading nonsense is to try to scare people [out] of getting vaccinated, while the leader of the regime and other officials got vaccinated, and they don't provide it for the people with the excuse that they don't trust the West," said Sheina Vojoudi, an Iranian dissident.
Iran's top authority, Supreme Leader Ayatollah Ali Khamenei, has banned the health ministry from importing US- and British-made vaccines, which he said were unreliable and may be used to spread the infection to other nations
The country launched a vaccination drive against Covid-19 earlier this month, focusing initially on hospital intensive care personnel as the hardest-hit country in the Middle East awaits enough vaccines for its general population.