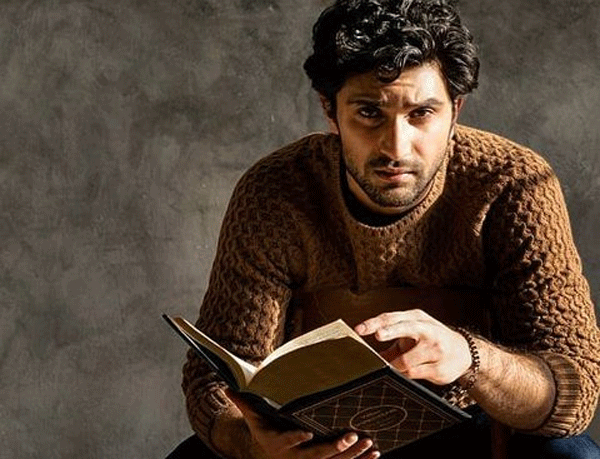 ---
The first time the audience noticed Ahad Raza Mir was after his brilliant performance in the blockbuster drama serial, Yakeen Ka Safar (YKS). The actor portrayed a flawed, yet real character, Dr Asfandyar. The show was written by celebrated playwright and novelist Farhat Ishtiaq and starred Ahad's now-wife, popular starlet Sajal Aly and notable actors including Hira Mani, Shaz Khan and others.
Ahad rose to fame with the Shahzad Kashmiri directorial and hasn't looked back since. In a recent interview with BBC Urdu, he opened up about watching YKS thrice, hiatus from the small screen and his upcoming ZEE5 original, Dhoop Ki Deewar.
"For a long time, I was known as Dr Asfi, and I would be telling them, 'My name's Ahad'," the actor laughed. "If you recall, Dr Asfandyar was essentially the hero of the show. But most of the time, he wasn't doing anything 'heroic'. Either he was rude or harsh or just very real. I don't think he possessed the 'qualities' we look for in a quintessential hero in our dramas - but he was human after all. And that's what we wanted to show; that he is human."
The show garnered rave reviews from audiences and critics alike. Weighing in on how some thought the show was overrated, Ahad said, "That's okay. Everyone is subjected to their own opinions. Some might like it, some might not."
He mentioned that when he watched YKS for the first time, he couldn't believe he had achieved his goal of starring in a show. "When Yakeen Ka Safar started off, I saw it from a different lens - one that made me realise that I really am onscreen, I am acting. That was a good yet scary feeling," Ahad shared. "The second time I watched the show, it was from an artist's point of view. That's when I watched it with patience, nitpicked my performance."
Ahad revealed that the third time he watched the show was with his foreign friends - as the audience. "I was translating for them as we watched the drama. They loved it! That's when I understood that there has to be something in this show that everyone is raving about it. I can't recall how many episodes we watched in a single day," he quipped.
Talking about Ehd-e-Wafa, Ahad felt he was being trained in the ISPR produced show. "It was a drama everyone can sit and watch with your family. It was so much fun working in that show," he said. "It was a story of four boys, just figuring out their lives. Maybe that's why it connected to the audience that much."
It's been more than a year since we saw Ahad on the small screen. His last drama serial, Ye Dil Mera, which starred Sajal, Adnan Siddiqui and Mira Sethi in pivotal roles, was a soaring hit. Speaking of taking some time off, he said, "It really has been that long? I miss acting."
The actor will next be seen in ZEE5's original show, Dhoop Ki Deewar with his real-life better half once again. Talking about his upcoming project, Ahad divulged, "Without giving too much away, the show just tells how people deal with the effects of war. We always rave about wars and enemies, but in retrospect, we don't think about the horrible consequences of it. It was a difficult shoot, for many reasons." However, the actor is still excited about the show. "I hope people see and have a look on a neutral stance as well."
Meanwhile, he denied knowing when the show will be released. "I am curious about the release date! I wish I knew but hopefully, very soon."
Ahad concluded his interview by thanking his fans. "I would be nothing without them," he smiled. "If you like my work and you are my fan, I thank you. If you aren't my fan, I hope I change your opinion about me through my work."
Have something to add to the story? Share it in the comments below.