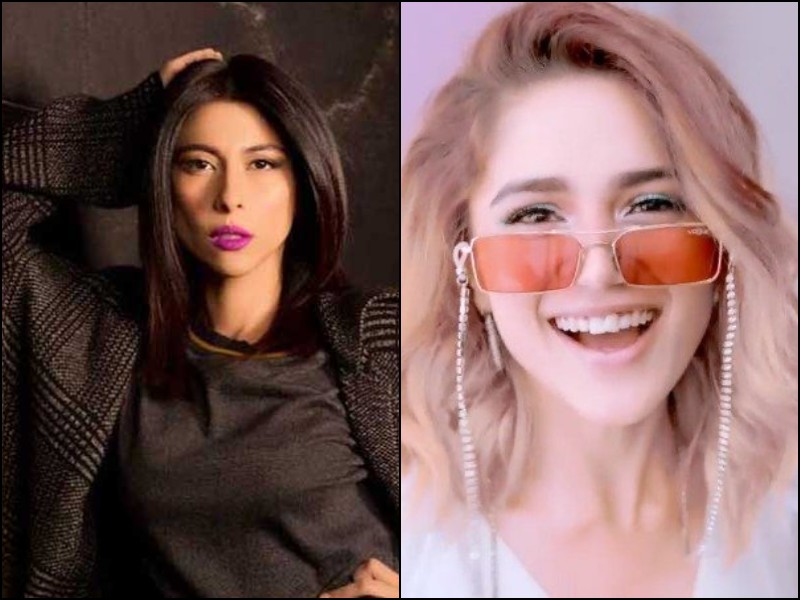 ---
The latest anthem of the sixth installment of the Pakistan Super League (PSL) has been making headlines ever since it was released.
The track featured legendary singer Naseebo Lal, Aima Baig and rapping duo Young Stunners. Composed by celebrated musicians Zulfiqar Jabbar Khan (Xulfi) and Adnan Dhool, it was loved by some while criticised by the others.
Many took to social media and called out the composers for doing an awful job – one of them being former cricketer Shoaib Akhtar. While some laughed over Akhtar's comments, others – including a trove of celebrities – lashed out at him for insulting artists.
Now, singer Meesha Shafi has chimed into the debate, praising the anthem for being something more than just a song. Taking to her Instagram stories on Tuesday, the singer wrote, "Groove Mera isn't just a musical win, it's a win over classism."
"Over post-colonial inferiority complex and a rigid system that favours only a selective few repeatedly," she remarked, raising the curtains on the nepotistic ways some brands and platforms embrace Pakistani artists.
"A shame that we deny ourselves a legendary talent like Naseebo Lal over these hang-ups," added the Na Tutteya Ve crooner. "Kudos to the whole team," she concluded.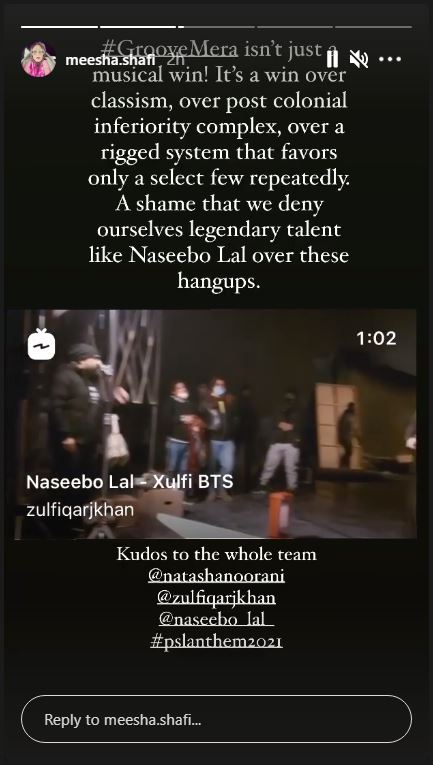 While insulting the song and the artists involved, Akhtar had said, "I am about to file a case against PCB. Who came up with this idea? Such an awful composition! Who at PCB was responsible for such a song? Don't you feel ashamed? You have scared my children. They haven't been talking to me for the last three days."
He went on, "The woman who is singing won't even know what groove means. Our music industry is so rich. I have never heard a song more terribly composed. No disrespect to the singers, they were asked to sing a song like this. If you can't find any other singer, I will sing it for you."
Have something to add to the story? Share it in the comments below.
COMMENTS (1)
Comments are moderated and generally will be posted if they are on-topic and not abusive.
For more information, please see our Comments FAQ