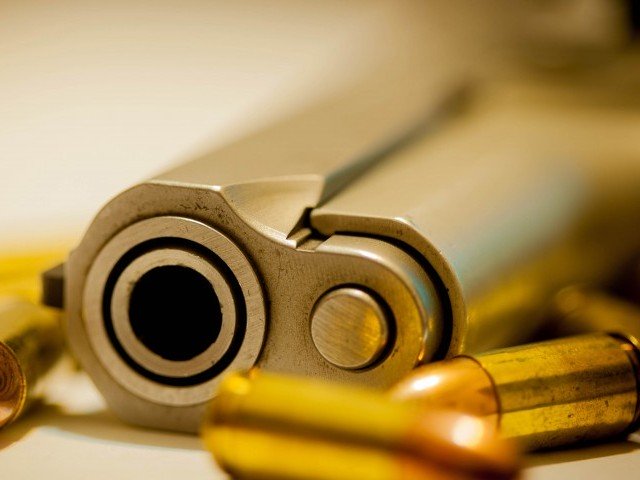 ---
PESHAWAR:
A local practitioner, hailing from the Ahmadi minority community, was gunned down in his clinic on the outskits of Peshawar Thursday afternoon.
Police said that the attacker, a 16-year-old youth, was arrested and a pistol used in the murder was also recovered from his possession.
"He [the suspect] is just a child who had been brainwashed and sent for the murder. He entered the clinic of Abdul Qadir and opened fire at him, killing him on the spot," SP Waqar Khan told The Express Tribune.
The suspect, a resident of Khyber tribal district, was overpowered by people and later handed over to the police, he added.
Read more: IBA Karachi cancels Dr Atif Mian's lecture after getting 'threats from extremists'
An FIR in the murder is yet to be registered. According to police, it was a targeted attack and the motive was sectarian.
Abdul Qadir was a resident of Bazid Khel village where a small Ahmadi community used to live until recently. He was not an MBBS doctor but rather a paramedic who was practising locally.
"The Qadyani or Ahmadi clinic is well-known as it was established by Abdul Qadir's father who was a popular man in the area. Previously he was a favourite target for Mangal Bagh-led Lashker Islam outfit who repeatedly tried to kidnap him from the clinic in which a guard was also killed along with a Lashker's attacker but the bid was foiled," a local resident said while talking to The Express Tribune.
"His treatment fee was nominal and charges of medicine were also included in it," he said, adding, "That is why Abdul Qadir and his father were really popular among the locals who are mostly poor people."
"He [the victim] was loved by the people of his village Bazid Khel and protected by them despite a hatred for him due to the family's belief," he added.
COMMENTS
Comments are moderated and generally will be posted if they are on-topic and not abusive.
For more information, please see our Comments FAQ